The Barça midfielder feels the team are motivated and ready to fight for everything on the table.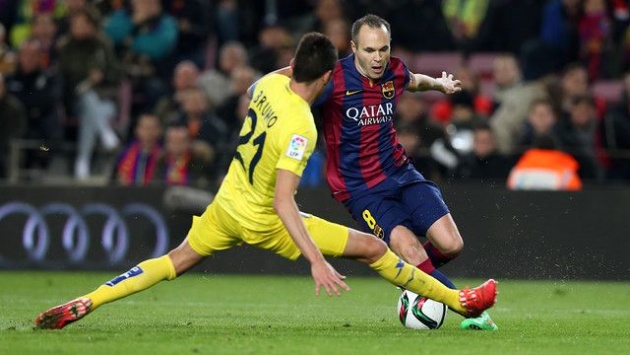 FC Barcelona midfielder Andrés Iniesta recently told FIFA.com that his team are motivated to achieve all the objectives that have been set for this season. "We're in a position to win it all. It's all right there and we have a great team," he said. "We're coming off a down year, and that has really served as a motivator for us. We're going to try and make sure this season ends happily, with titles in our pockets, and with the fans having fun again," he declared.
Iniesta talked about how last season helped them refocus. "When you don't get what you want, it motivates you for the next year. We all want to win, but sometimes you can't do it and the season isn't so positive."
Iniesta's keys

The midfielder also described the keys to making plays out on the pitch. "I try to see the game through quickly developing plays, and how I can get involved," he explained. Iniesta said he was proud to be a part of such a select group of players for the sixth straight year.
Soon to be 31 years old – this May, to be more specific – Iniesta said that his age and experience are a big help depending on the opponent and the type of game. "You learn to see certain things and to interpret the game," he admitted. "Now I have what I need not just to keep playing, but to keep getting better," he concluded.
Read the full interview:
Andrés Iniesta says FC Barcelona are in position to win it all
Andrés Iniesta's player profile