Real Madrid, Bayern Munich and PSV Eindhoven are some of the clubs behind Luis Enrique's team in the ranking.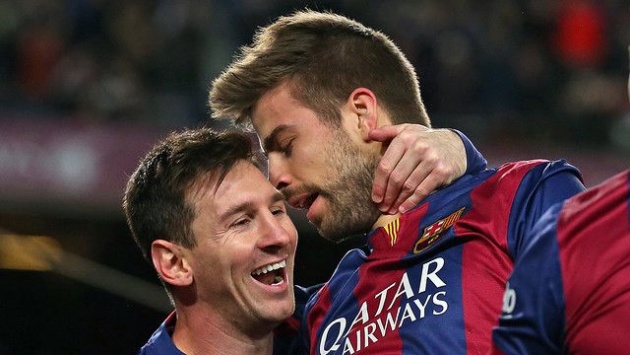 FC Barcelona have the best goal difference in the leading European Leagues. The record of +54 for Luis Enrique's team comes from having scored 67 goals and only conceded 13. No other team comes close to them in the ten leading leagues on the continent. Real Madrid are four goals back on +50, Bayern Munich on +44 and PSV Eindhoven on +43 are the side who come closest to the blaugranes figure.
Porto with +40, Juventus on +37 and Chelsea also on +37 are some of the other sides still in the Champions League who are also well placed in the table you can see underneath. .
| | | | | |
| --- | --- | --- | --- | --- |
| Team | Goal difference | Goals for | Goals against | Games |
| FC Barcelona | +54 | 67 | 13 | 23 |
| Real Madrid | +50 | 72 | 22 | 23 |
| Bayern Munich | +44 | 53 | 9 | 21 |
| PSV Eindhoven | +43 | 62 | 19 | 23 |
| Olympiakos | +41 | 55 | 14 | 24 |
| Porto | +40 | 50 | 10 | 21 |
| Benfica | +39 | 48 | 9 | 21 |
| Juventus | +37 | 49 | 12 | 23 |
| Chelsea | +34 | 55 | 21 | 25 |
| Zenit Saint Petersburg | +31 | 41 | 10 | 17 |
*The 10 best teams from the Spanish, German, English, French, Italian, Dutch, Turkish, Portuguese, Greek and Russian Leagues have been included