Video credits: Karina Garcia via YouTube
Today's very hot in Cebu City, the Weather Channel application on my phone states its 32 degrees here in the city but it feels like its 37 degrees. It is very hard to go out of the house at 12 noon and not getting sunburnt! So those who'd like to go out should bring necessary things to stay protected from the sun.
While summer comes with travel and outing here and there most especially in the corporate world. Team buildings and group trips are all happening in this time of the year because of the fact that the days are all sunny and it is good to stay in the beach.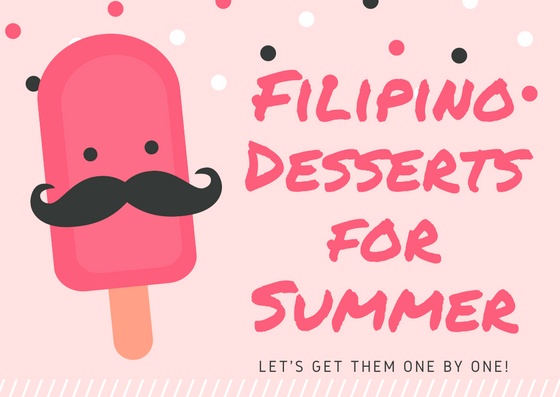 Image edited in Canva credits: Jean Beltran via bitLanders
But aside from those activities, dessert food trips is another activity that we all enjoy during summer. With which, I have listed below the top desserts in the Philippines which we all adore when summer comes.
• Iced Candy •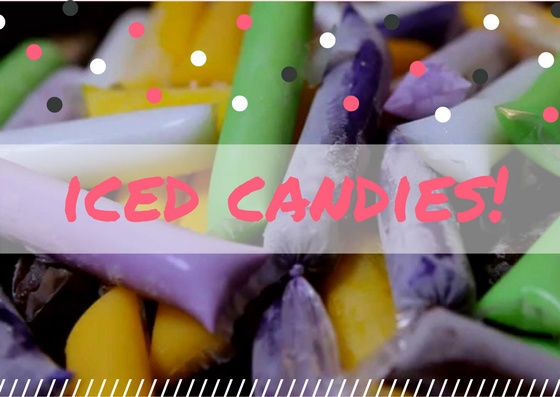 Image edited in Canva credits: Jean Beltran via bitLanders
This type of cold treat is what every Filipino knew ever since childhood. This is made of juice frozen overnight and sold for a very cheap price!
It originally started with just flavored juice but then as time goes, the iced candy phenomenon had improved into having mixed fruits and even real desserts turned into iced candies. While it only has pure liquid turned into ice, these days, there are candies which include young coconut grates, mango bits, fruit salad and even desserts like mango float sweets, ube halaya (a Filipino sweet dessert) and a lot more, in fact, the options are really really endless.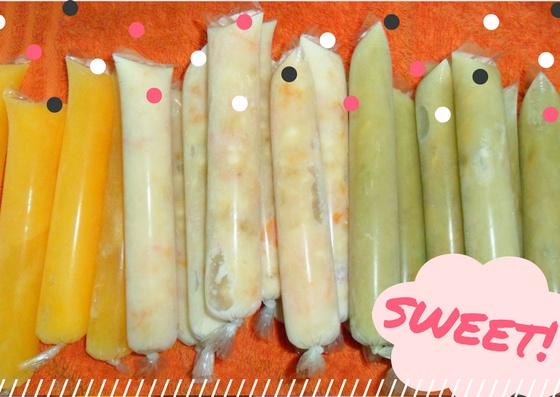 Image edited in Canva credits: Jean Beltran via bitLanders
Its sizes as well matter on the iced candy maker. I remember one time back in grade school, we have these 50 cents pesos worth of iced candy and we would suck it until recess ends!
And although this is an old cold treat for us Filipinos, it is still available in small stores and even plain households.
• Sago't Gulaman Refreshment •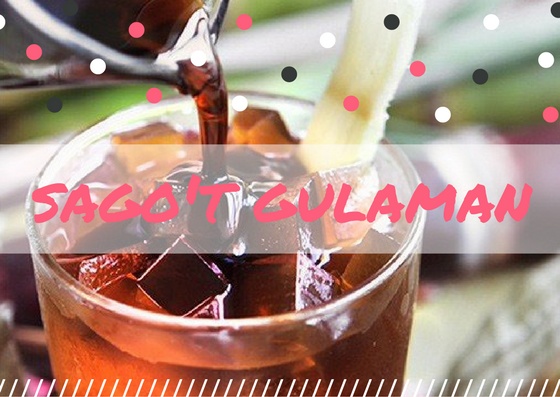 Image edited in Canva credits: Jean Beltran via bitLanders
Sago is actually made of starch extracted from palm stems while gulaman is a Filipino term for gelatin which is made of seaweeds.
These two are combined together with brown sugar and water plus ice. The sweetness and the combination of the smoothly textured gulaman, as well as the playful circles of sago pearls, gives the person eating it an exciting and sugary experience right in his or her mouth.
In the country, most of these vendors place the beverage in a transparent container so the people passing around can have a glimpse of the sago pearls and the gulaman swimming into the deep ocean of sugary liquids.
• Buko Juice or Shake •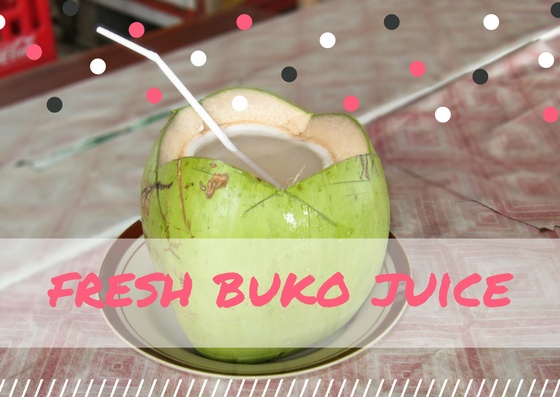 Image edited in Canva credits: Jean Beltran via bitLanders
Perhaps one of the best juices to drink during the hot days of summer is buko or the young coconut juice. Aside from its sweet and refreshing taste, it also has health benefits.
From having different nutrients, it is also full of antioxidants, it is good for those who have diabetes and it is good for preventing having any kidney stones.
Whenever someone is diagnosed to have UTI here in the country, or in our neighborhood at least, the person diagnosed would be advised by the doctor as well as the old folks to always drink young coconut juice. True enough, it helps heal the sickness faster! I had tried this so I can definitely vouch for that.
Also, the young coconut water has subtle, nutty flavor thus when taking it, the person drinking it will feel that he is taking a flavored juice but it is super natural and perfect for hydrating the body.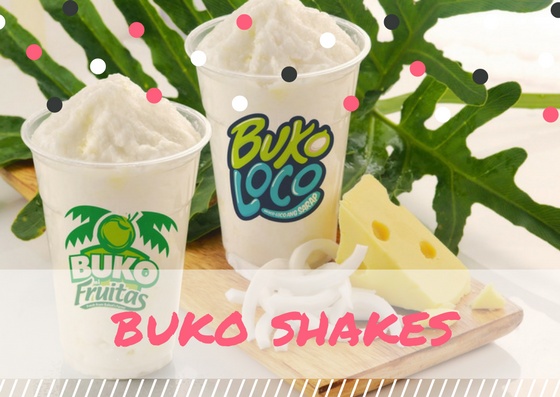 Image edited in Canva credits: Jean Beltran via bitLanders
But aside from drinking it raw and natural from the fruit itself, it can also be processed with sugar and milk together with its white meat turning it into a shake! In the city of Cebu, most malls have stalls which offer Buko Shake in cup or bottles.
This is a convenient way of providing the buko juices but since it has sugar and milk, although it might be refreshing at first, there's a tendency of still feeling thirsty after drinking it.
For me, the natural buko juice is still the best but it is also good to have a few sugar and milk once in a while.
• Mais/Saba Con Yelo •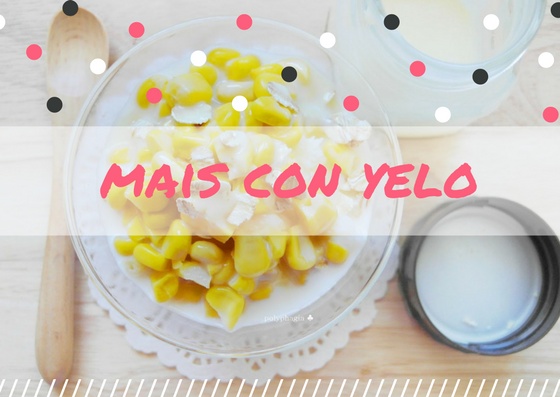 Image edited in Canva credits: Jean Beltran via bitLanders
As Filipinos love anything sweet, it is already given that the summer refreshments here are all sweet plus the addition of milk and ice too! In any resort, beach store or even the moving vendors, sweet cold treats can be found.
We won't forget to add Mais or Saba Con Yelo. Obviously, it is a Spanish term. I am not sure though if this recipe came from the Spaniards but we Filipinos had already adopted it and embraced its good flavors.
With shaved or crushed ice, corn kernels or sweetened saba (bananas), evaporated milk with sugar, eaten by mixing them together for the flavors to blend.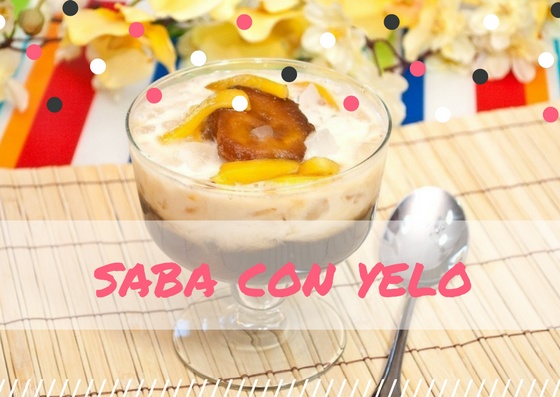 Image edited in Canva credits: Jean Beltran via bitLanders
Most of the time, it is presented with either the corn kernels or the saba bananas piled alternately with the sugar and shaved ice then topped with the evaporated milk. Presentation matters a lot most especially when there is a lot of competition around the area.
Obviously, this is a simpler version of Halo-halo which is the ultimate summer cold treat for Filipinos.
• Halo-halo •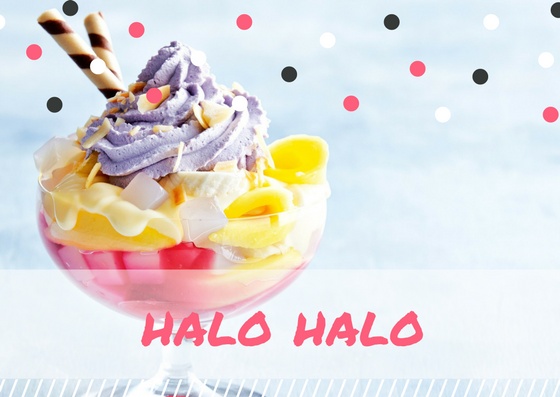 Image edited in Canva credits: Jean Beltran via bitLanders
Perhaps the ultimate Filipino cold treat for summer, but it is also sold at any time of the year because the Philippines only has dry and wet seasons.
Halo-halo is a Filipino term which means mix. So basically, it is a dessert with different ingredients which will then be mixed together to provide the consumers something which is full of flavors from all the wet and dry ingredients.
Video credits: Married2Travel via YouTube

Actually, the ingredients are endless. Anyone can add anything that he or she feels like good to have in the desserts. But the most common ingredients would be crushed or shaved ice, evaporated milk, sugar, fruits like young coconut meat strips, jackfruit strips, banana slices, peanuts, cereal chips, gulaman or gelatin, ube halaya, leche flan slices, red beans, coconut gels or nata de coco, kaong or palm nuts, macapuno or preserved coconut shreds, mango bits, and then topped with scoops of ube ice cream or whatever flavor you want then some may also add water sticks for added decoration.
As you can see, there's a lot of ingredients but once they are mixed together, it creates this amazing flavored yumminess inside one's mouth that you couldn't help but consume everything.
In Tisa, Cebu City where James and I lives, aside from being a Siomai Capital in Cebu, it is also being dubbed as the Halo-halo capital because it has several halo-halo stores around!
One of the best and my favorite is Melton's, then there's Moonbis, there's also Han's, Sol's, @Zero and Ice Breaker. They are just nearby each other but you'll notice that the stores are all fully packed most especially at night! And even during rainy days, there are still customers around!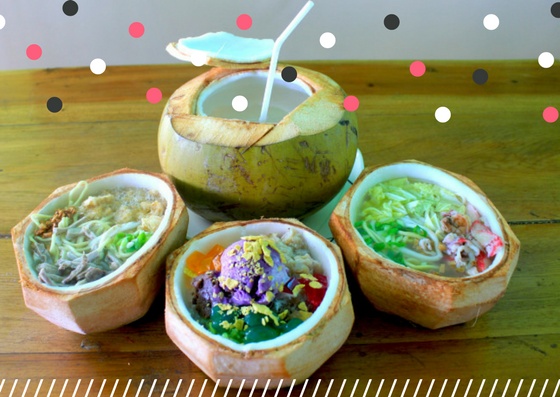 Image edited in Canva credits: Jean Beltran via bitLanders
They have different styles and ingredients so those who ate siomai gets to the halo-halo stores for their desserts afterward. Perhaps, I would be able to feature each of them and provide different reviews on each store and provide my verdict as to which is the best halo-halo in Tisa, Cebu.
If you are a Filipino, you sure can relate to this and this might make you want to crave for any of the above sweet treats. I am currently craving for buko juice in fact while writing. Let me know if you have your own favorite or if you are not from the Philippines, what are your common summer cold or frozen treats in your country or your place?
This blog entry was written and published by Jean Beltran-Figues for bitlanders.com.