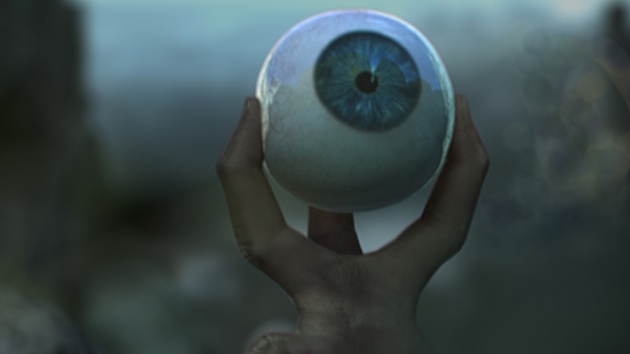 The Origins of Creatures is not your typical end of the world film. In fact, it's probably better than every end of the world movie you've ever seen, because instead of Tom Cruise and Arnold Schwarzenegger, you watch fused body parts (mostly fingers, eyeballs, ears, and feet) showing off superb acting skills. With all the technology around us, filmmakers today can get pretty creative, but the Netherlands-based filmmaker Floris Kaayk has redefined the limits of human imagination for me.
Produced in 2010, The Origins of Creatures is a short film that combines incredible CGI skills with breathtaking cinematography. In Kaayk's words, the film, based on the tale of Tower of Babel, is "a futuristic vision of a world after a catastrophic disaster." What we see is separated (and then re-united) body parts trying to rebuild a devastated city in ruins. The mission is to create a big and lofty nest so that the colony's queen gets enough sunlight to reproduce. I won't tell you if the little creatures accomplish their mission or not. This post contains no spoilers!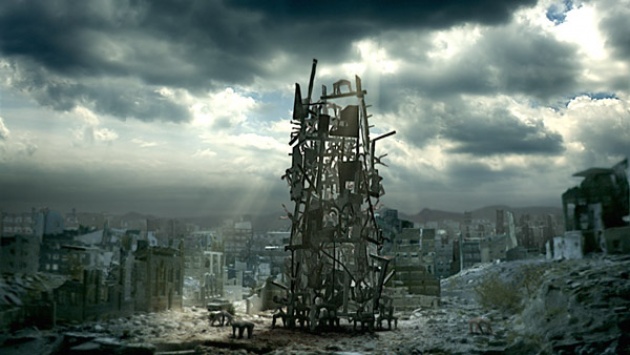 This beautiful film (I never thought fused feet and fingers could look so attractive) is perhaps the wackiest film I've featured on Wacky Tuesdays so far. It's absolutely a wack fest. Kaayk's film has gotten thousands of views on the web as well as mentions on Wired and Short of the Week. On top of that, it won an Honorary Mention at the famous Prix Ars Electronica festival in Linz. The Prix Ars Electronica is one of the most recognized annual prizes in the field of electronic and interactive art, computer animation, digital culture and music. So, kudos to Kaayk for all these achievements. I added The Origins of Creatures to Eren's Picks and hope that this will bring Kaayk even more exposure and revenues on Film Annex's online film distribution platform.
So, I leave you with the film and the credits now, because everyone who worked on this film deserves recognition! One thing that would be fantastic is if Kaayk let us go behind the scenes of this gem and shared some of his secrets on how to achieve such beautiful imagery and how he came up with the wacky idea of fused body parts.
Creator: Floris Kaayk
Produced by: Marc Thelosen
D.O.P.: Reinier van Brummelen
Composer: Lennert Busch
Sounddesign: Bart Jilesen, Erik Griekspoor, Elena Martín Hidalgo
Trainee: Vincent van der Klaauw
Financially supported: Netherlands Film Fund, Rotterdam Media Fund, Stroom Den Haag
See you next Tuesday,
-- Eren