Sebastian Vettel is not stop: another pole position for the now four-time German champion, the eighth in a row for Red Bull, which has stil monopolized the front row with Mark Webber, always able to hold the timing of the companion. Second row occupied by two surprises of the second half of the season: Romain Grosjean and Nico Hulkenberg. Third row instead occupied by the disappointed Lewis Hamilton and Fernando Alonso, even if their mates were not even able to pass the Q2. With the Spanish Ferrari driver almost sure of the role of sub-champion, given that Raikkonen will have to skip this and the last race for surgery.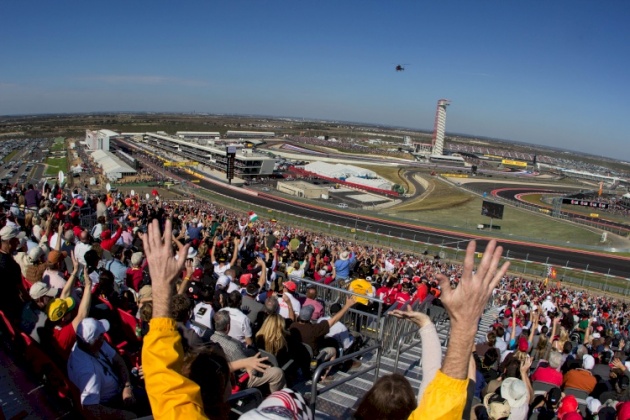 The starting grid:
1 Sebastian Vettel Red Bull Racing-Renault 1:36.338
2 Mark Webber Red Bull Racing-Renault 1:36.441
3 Romain Grosjean Lotus-Renault 1:37.155
4 Nico Hulkenberg Sauber-Ferrari 1:37.296
5 Lewis Hamilton Mercedes 1:37.345
6 Fernando Alonso Ferrari 1:37.376
7 Sergio Perez McLaren-Mercedes 1:37.452
8 Heikki Kovalainen Lotus-Renault 1:37.715
9 Valtteri Bottas Williams-Renault 1:37.836
10 Esteban Gutierrez Sauber-Ferrari 1:38.034
11 Daniel Ricciardo STR-Ferrari 1:38.131
12 Paul di Resta Force India-Mercedes 1:38.139
13 Jenson Button McLaren-Mercedes 1:38.217
14 Nico Rosberg Mercedes 1:38.364
15 Felipe Massa Ferrari 1:38.592
16 Jean-Eric Vergne STR-Ferrari 1:38.696
17 Adrian Sutil Force India-Mercedes 1:39.250
18 Pastor Maldonado Williams-Renault 1:39.351
19 Giedo van der Garde Caterham-Renault 1:40.491
20 Jules Bianchi Marussia-Cosworth 1:40.528
21 Charles Pic Caterham-Renault 1:40.596
22 Max Chilton Marussia-Cosworth 1:41.401
Race Fever Tv

From the world of car races, the adrenalin which causes the fever for this wonderful sport.From rallies to the races on all types of tracks, the planet of roaring engines shown by fans,trying to share this passion with all who love races and all who are literally "sick" of this sport.
Increasing the culture and knowledge of Motorsport...