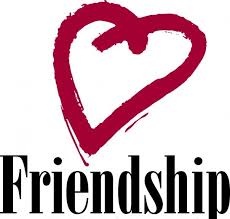 Sometime in life you feel down & depressed when no one trust you while you are doing right & that time expectations hurt u a lot. You feel so low and want to leave this world.
One day same thing happened to me, I was feeling bad and crying and my cell phone started vibrating. That was my friend's text "Hello!!" I was not in good mood and don't wanted to answer him, but his second text appeals me to answer him and then I replied "Hey" and we started our chat.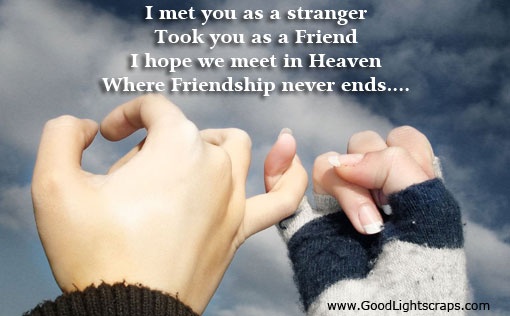 True friends have the ability to know that wether their friend is in good mood or in bad, So does my friend--- And then I explained him my whole problem, ALLAH has sent his angels for us in the form of friends. They make your life so easy and peaceful by sharing your sorrows, you fight with them, play with them and share your secrets and things that u don't even share with your siblings. Good friends make your life heaven indeed but bad or mean friends are your worst enemies. Friends make your society & there's a great saying:
"People are judged by their society"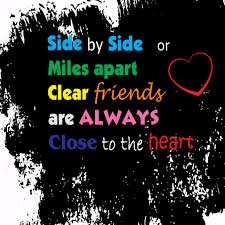 My friend is very dear to me. He just sort out my problem in few minutes, and made me cherish again. He always stood by me, and I am very thankful to Allah that he sent his angel "SHAN" for me.
He is going to have a wrist band as his lucky charm and when I asked for it he said: "Am I not your lucky charm????" that time I laughed so hard in front of him but today I claim that: "Yeah!! You are my lucky charm" & I don't want to lose you ever.
You have loads of patience that you listen my silly talks and bear my stupid fights and sorry if I ever hurt you. Thanks a lot for being my friend.