Happy Independence Day to our Filipino friends!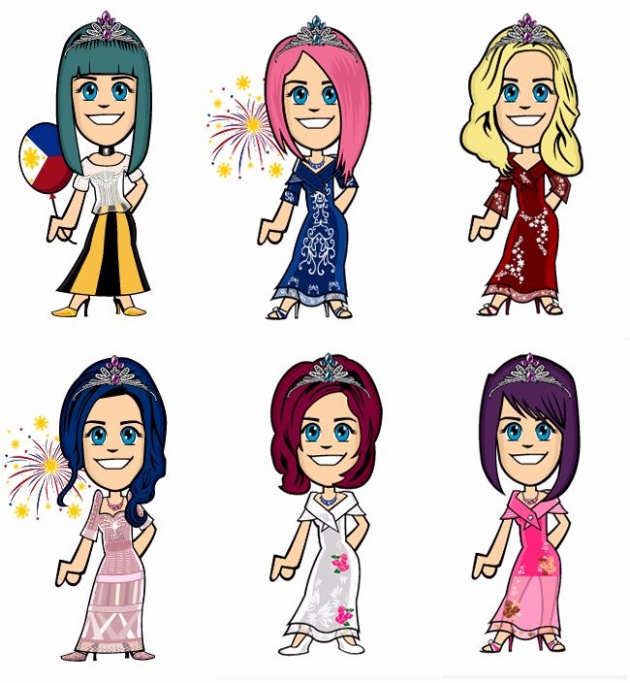 To celebrate the Philippines' Independence Day on June 12, we are releasing new avatars outfits in our Ethnic section. Four celebratory items (two tiaras, fireworks and a balloon) are available for 2 weeks, from June 10 to June 23. Those special items will give you 30 Buzz Bonuses for 180 days (for the tiaras) and 2 Buzz Bonuses for 14 days for the other 2.
We also added traditional Filipino outfits: 6 gowns for female avatars and 2 suits for male avatars. All items cost 15 Gems and give you 2 Buzz Bonuses for 14 days.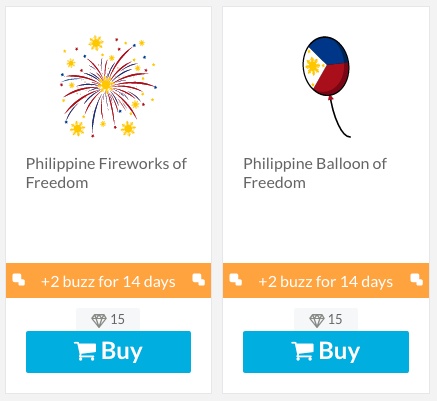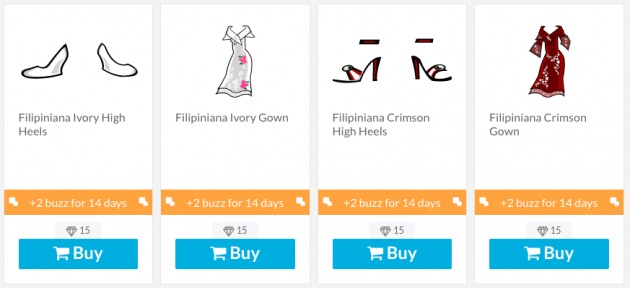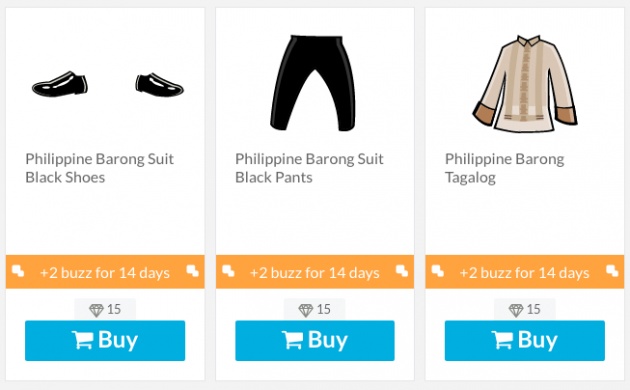 You can also get traditional Indian, Japanese, Native American, and Chinese outfits.
And as always, share your new look with us by posting a picture of your avatar in a micro-blog!
- Micky