Giving Tuesday
Giving Tuesday is basically a world movement you can say motivational and encouragement to all peoples to give back some.Giving tuesday celeberated before chrismas season.It was came into being by 92nd street Y joint venture with UN Foundation in response with some charitable activities which often known as Black Friday and Cyber Monday second.The main purpose is to support charitable foundations and encourage their efforts in the field of giving.

Giving Tuesday is not just a global day It is basically a day which actually connects individuals , companies , organization all over the world under one cause of giving back as Thanking to all.Giving Tuesday concept keep growing and there shaped more evolved and better day by day. Giving Tuesday is basically collectively effort of charities ,business , individuals and social media to build thinking in people about how to participate in this season of giving.Giving tuesday is now in fouth year sucessfully completely 3 years and partners who joined this cause are in thousands now.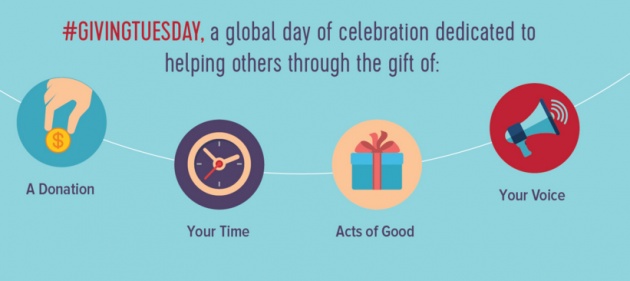 How To Become a Partner
If you want to join Giving Tuesday as an individual or became a partner then you have a registered charity with that initiative or a school or any social group who commit to provide benefit to one charity atleast.
Registered here
https://givingtuesday.force.com/GivingTuesday/CommunitiesSelfReg?isPartner=true

World Wide Movement
Giving Tuesday is not limited to one country now its a global movement .Its first started in USA and now it is working in many countries on same initiative to give back.It is working in many counties including Uk , Brazil , New Zealand , Ireland , Singapore ,Spain ,Latin America , Germany ,Kenya , Canada , Israel and Australia as well.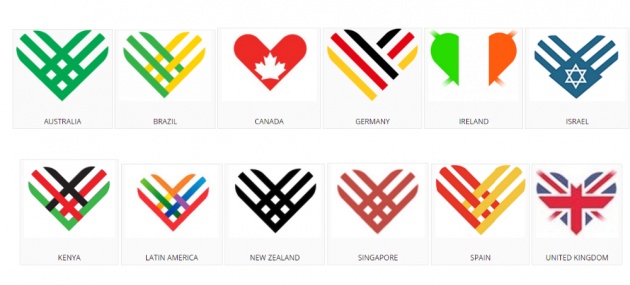 Giving Tues evolved from these commonly know Words Cyber Monday and Black Friday and majority of us familiar with these terms .
1.Cyber Monday
Cyber Monday basically an online marketing term used in majority of citizens to celebrate this giving day in an amazing manner. Online stores offers these terms to encourage small retailers and offering some discounts also and celebrating this on the start of holiday season and it was recorded that online stores increased their sale more than 70 % on these days.
2.Black Friday
Black Friday also represents the same meaning associated with Giving Tuesday.It refers to promotional sales offers by retailers in the beginning of the Christmas season.You can also say that it is following by Giving Tuesday.