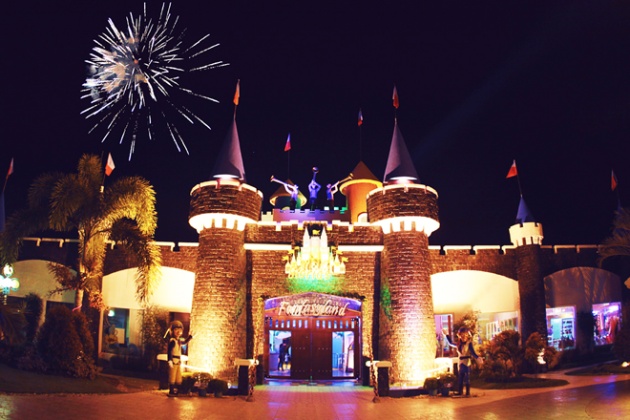 Ever since when I was younger, me and my siblings are fond of going to leisure parks and fun carnivals. This is may be for the reason that we grew up knowing fairy tales and mythical creatures, thanks to Disney. And up until now, we do still believe in magic and unworldly creatures. So, when we learned about this fantasyland from Dapitan we immediately packed up our things and would love to give it a try.
Fantasyland's magic will start at around 7:30 in the evening so we still have time to stroll around the area. And then we saw this huge statue of Rizal, apparently that is a depiction of the time when Jose Rizal arrived in Dapitan. It was really huge and so we took a picture of it also.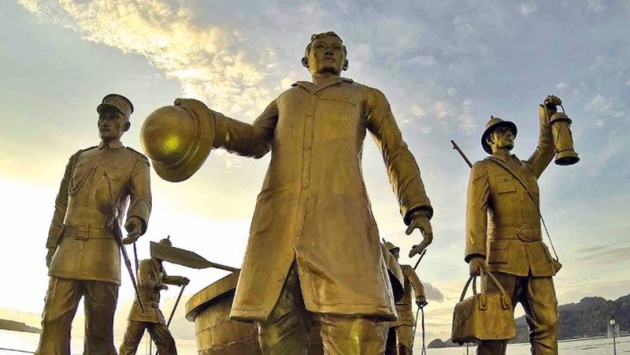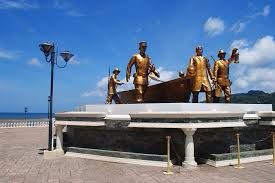 The area is just beside the sea, so you could also see some resort at the around. Though the beach is not that good compared to the well known Dakak, many locals was still enjoying going around it for the very good view brought about the landscape surrounding the area.
When clock struck 7:30, we hurriedly went to the entrance and we were amazed by the lights around the wall, it was like entering to a castle of magic. Before the main entrance door, there were a lot of restaurant and bars around the area. And we were welcomed by a dancing fountain which is accompanied by different colors.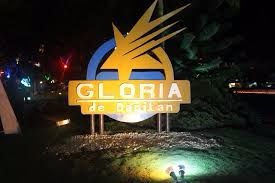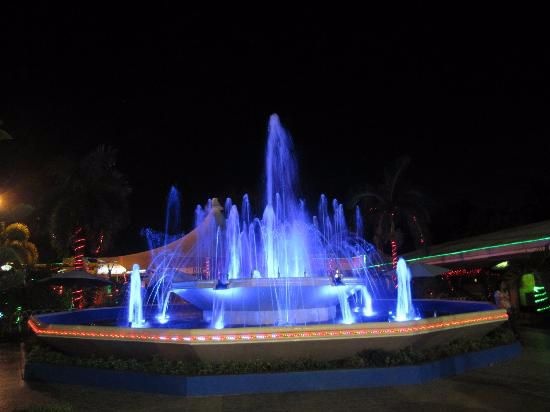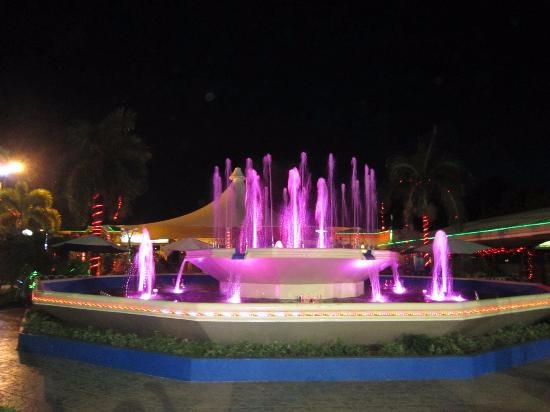 dancing fountain
At that time, we decided to try all rides, so we paid 1000 pesos each. We were so excited and of course, for a tourist, you will never forget to take a picture.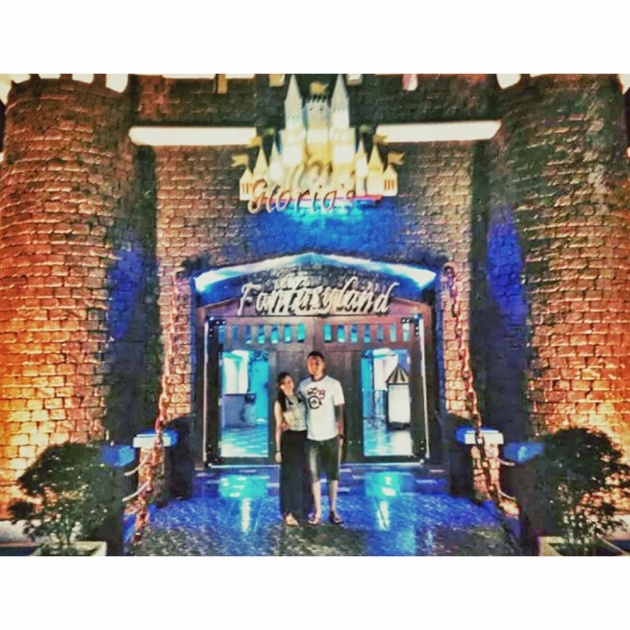 We were on owe seeing the rides and all. The workers were all polite and of course they all dress up as magical creatures like of those you could see on movies. Here are the pictures of all rides we tried.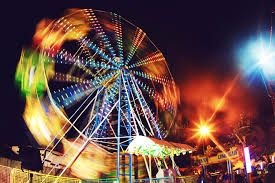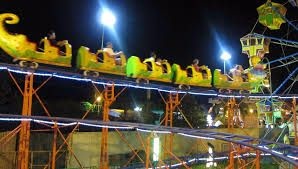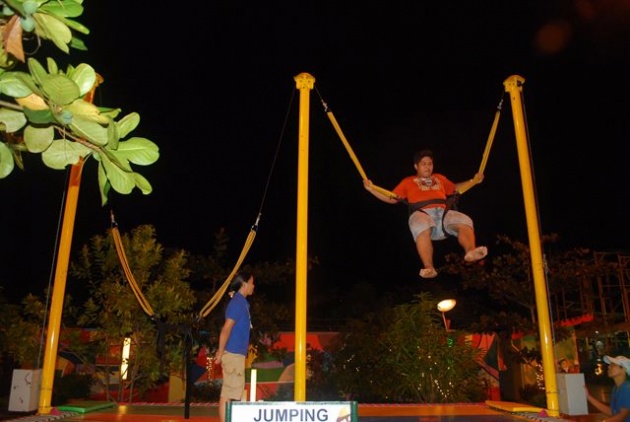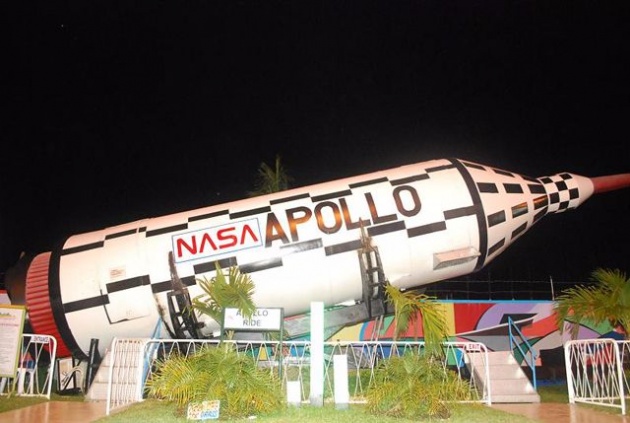 They have what they call as the Galleon, it was fun but then I did not try it for I felt like I'm going to throw up for all the rides I have tried. And so, I just took a video on the ride.
They have also some exciting stuff like riding in a bull, seeing those people smiles and giggles as they tried that made me record them as they were riding along it.
And my most favorite of them all is The Haunted House. I could not forget how horrible the theme was, a compliment. It was very scary and the actors were great which made them so convincing. I remember how i screamed and shocked at the same time. Up until now, I could still laugh at myself for being such a coward at that time.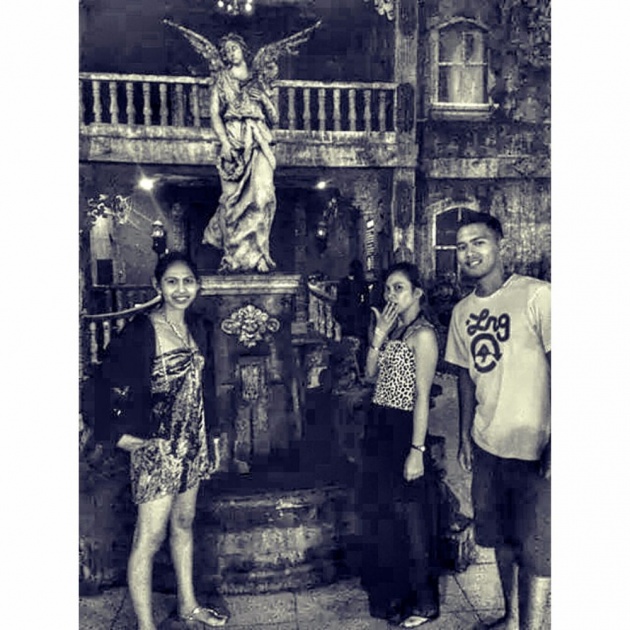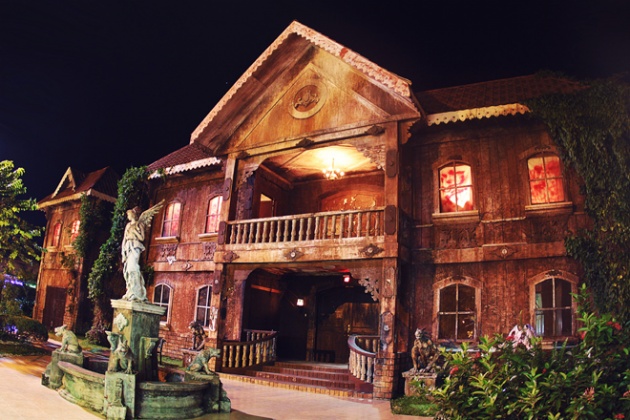 That was worth all the experience. I felt being a child once again. This is something that our country should be proud of, a world-class commercial center comparable to Disneyland theme parks. So proud experiencing this.
If you want to try this as well, you could visit their site for updates like their rates and recommended accommodations. http://fantasylandtours.com/