Love this salad!! It is so.... yummy. You have to try if you have not.
Ingredients
1/4 of a cabbage
1/4 head of broccolli
1/8 cup pistachios
1/4 cup chopped celery
2 large cucumbers
1/2 avocado
juice from 1 lemon
1 tbsp. extra virgin olive oil
salt and pepper to taste
Instructions
1.Mash the avocado with the lemon juice and olive oil. Add salt and pepper to taste.
2.Make cucumber noodles with a veggie peeler or spiralizer.
3.Chop the rest of ingredients and toss them in a bowl with the avocado dressing.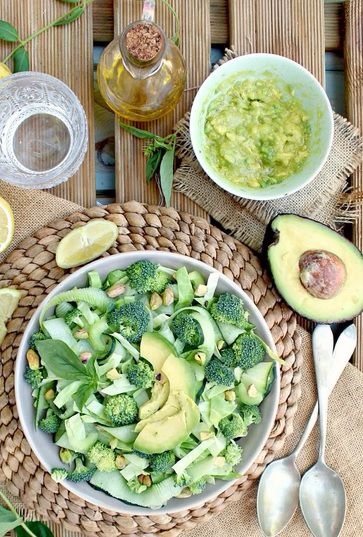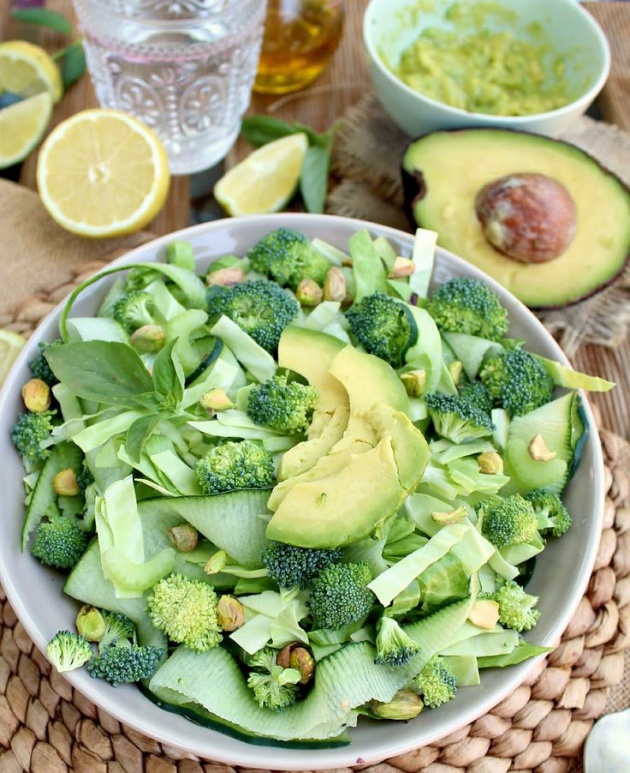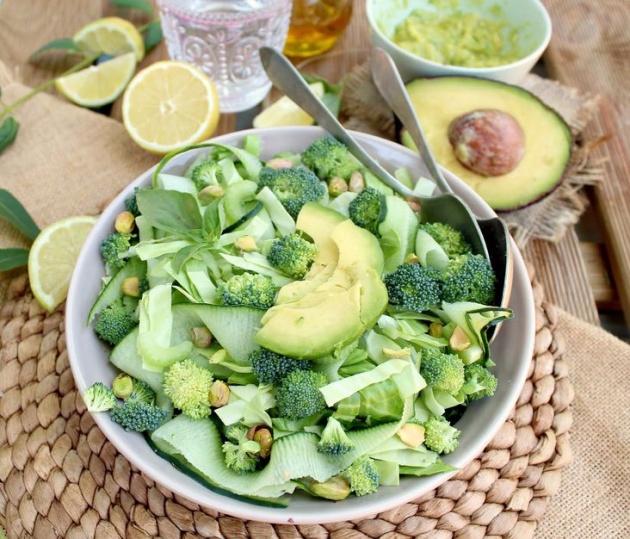 This salad is such a perfect one to detox after a day full of (delicious) excesses. It's fresh, it's light and filling and it's delicious to boot. You can either eat an impossibly big bowl of the stuff (it happened) or pair it with your protein of choice (um hi fro-yo is considered protein, right??). Any way or another, you'll have a fantastic summer lunch!