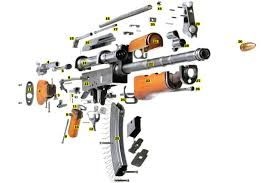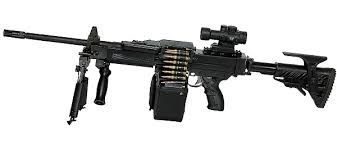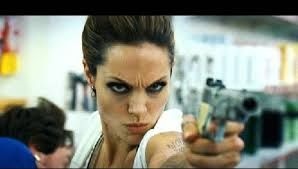 The past month has been really hectic. We were able to move most of our things from California to the house and shop in Maine, which became the starting point for lots of other related projects. We have a structure in progress that will be a dedicated retail store front and we are putting together a real lab with most of the technology coming from a volunteer engineering staff and helpful industry inputs. I anticipate the next 90 days will be a crunch. In the interim we are selling to retail customers in the local area by genuine kitchen table sales and outside of the area to FFL license holders and licensed transfer agents though ads placed on the Real Guns forums and on Guns America.
I'm glad we are starting out this way. We have met lots of nice people and it gives us more opportunity to learn the process and talk guns with interested parties. When we advertise firearms, we have them in inventory and can ship same day with transactional requirements met. If you are a long term visitor looking for a specific firearm we do not have it in stock, we'll be glad to chase it down for you. If you are a Real Guns registered member, make sure you note your account's user name on inquiries and we will give you a further discount from our advertised price. Our phone number is 207-655-2183, our email is sales@realguns.com.
I worried a lot about Real Guns and updates and how to keep up with everything. The answer is, I can't. Real Guns was started as a pro gun presence on the Internet when things were so bad in California it appeared we were heading for guns sale bans through indirect and direct legislation. Afterward it became a place to share projects and talk guns with people who frequented the site. Now, it will just have to wait until I can catch up and then I guess we will start all over again. I intend to write when I can and update the site, however, it will be several months before updates become more consistent and routine. Sometimes there is a price to pay for progress. In the mean time, if you have some written work you would like to share with site visitors feel free to send it in for publication on the site. We do not compensate for written work, but we can provide a public forum for others to benefit from your experience.
Forums will remain in place for the folks who frequent the site. We have some moderators who follow along and we will continue to provide tech and use support at . We are well into a new Real Guns site with improved features and aesthetics that we will probably bring on line when we are back in pull publishing operation. everything we are doing will be compatible with current systems. As an example, if you are one of the folks saving all of their handloads in the data base, these will carry forward to the new systems and you will lose no information. Email addresses and functional service will remain the same.
That's about all I have for now. We'll be back very soon.

Thanks
Joe
A gun is a normally tubular weapon or other device designed to dischargeprojectiles or other material.[1] The projectile may be solid, liquid, gas or energy and may be free, as with bullets and artillery shells, or captive as with Taser probes andwhaling harpoons. The means of projection varies according to design but is usually effected by the action of gas pressure, either produced through the rapid combustion of a propellant or compressed and stored by mechanical means, operating on the projectile inside an open-ended tube in the fashion of a piston. The confined gas accelerates the movable projectile down the length of the tube, imparting sufficient velocity to sustain the projectile's travel once the action of the gas ceases at the end of the tube or muzzle. Alternatively, acceleration via electromagnetic field generation may be employed in which case the tube may be dispensed with and a guide rail substituted.
The first devices identified as guns appeared in China around CE 1000. By the 12th century the technology was spreading through the rest of Asia, and into Europe by the 13th century.[2]