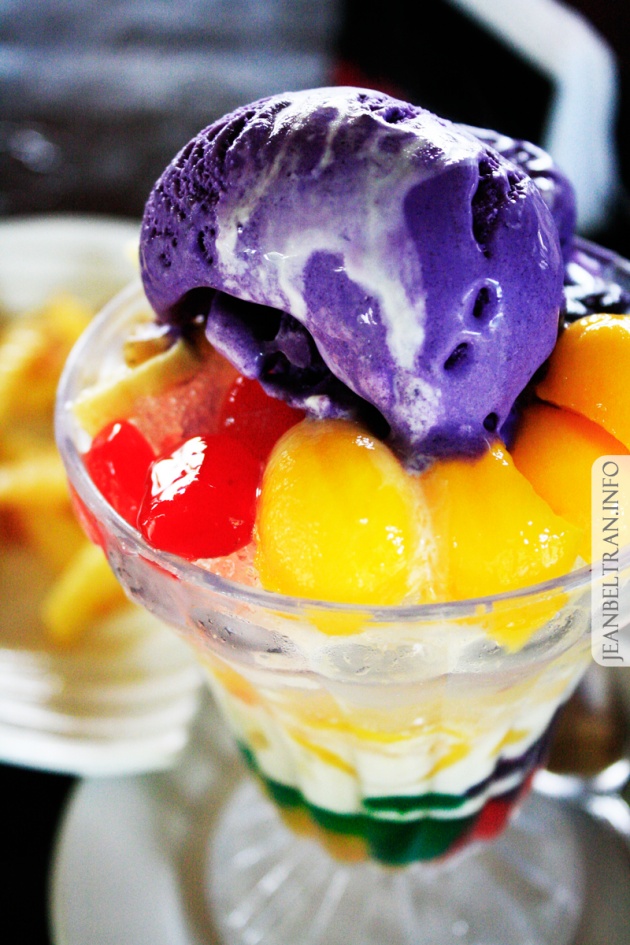 Every Filipino's favorite desserts would include this tasty and sweet Halo halo. The term Halo halo is coined from the tagalog word "halo" which means mix. So it is a mixture of all ingredients such as crushed ice, fruits like banana, jackfruit, coconut strips, macapuno, black beans and a lot more, it doesn't limit you or anyone making it just these fruits, most are tropical fruits that which can be added to here. Aside from that, it is much tasty to have a slice of leche flan on top of it plus scoops of ice cream too!
The photo above was a special halo halo from the City of Carcar, Cebu.
It is indeed the best dessert for summer. If you are given a chance to visit the philippines, make sure to have your own dosage of halo halo. You can definitely find it if you ask for any Filipino.