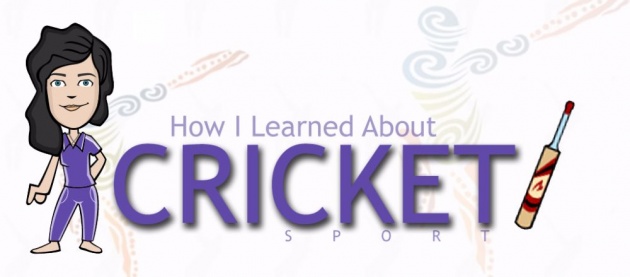 Almost a year ago, bitLanders had first introduced the entire bitLanders community to Cricket specifically supporting the Cricket World Cup. Because of the said event, bitLanders had changed its theme interface into the Cricket World Cup logo design.
I don't have an idea if they'll be doing the same soon for this year but what I know of is that we have been given the luxury of cricket outfits and avatar accessories, isn't that cool? With this, we can contribute to the support for this kind of sport.
With this blog, I would like to show how the previous year's avatar outfits had given me knowledge of the said sport. But before that, let me share some information about Cricket since it is not really popular in the Philippines.
CRICKET SPORT
I know this is a bit of a redundancy since cricket information can be spotted online but I will still post it.
image source: http://www.bandt.com.au/
As per Mr. Wikipedia:
"Cricket is a bat and ball game, played between two teams of eleven players each. One team bats, attempting to score runs, while the other bowls and fields the ball, attempting to restrict the scoring and dismiss the batsmen. The objective of the game is for a team to score more runs than its opponent."
The essence of the sport is that a bowler delivers the ball from his end of the pitch towards the batsman who, armed with a bat is "on strike" at the other end.
image source: http://www.tophdwall.com/
Some videos down here on how to play the Cricket Sport:
This is the basics:

CRICKET ENCOUNTER
Cricket has been considered as the second most popular sport in the whole world based on the information given by Mr. Wikipedia but it is strange that we Filipinos have not known anything about it.
image source: http://highlandecho.com/
image source: http://www.vlondons.co.uk/
My first encounter with the said sport was when I was in United Arab Emirates and while jogging around a specific park there, I saw teenagers throwing balls towards another person who was holding a bat which looks weird because it has a flat end.
In fact, I thought they were playing baseball at first but when I looked closely and observed them, it is different because specifically of the bat they were using.
Then when I was not feeling well one day, I went to a clinic and on the television, a coverage of a Cricket game was being played. I then realized it was a sport. Although I was not a fan of it because it was not introduced to us in the Philippines, I believe it to be a fun kind of sport specially that there are 120 million players of the said sport in many countries.
Some coverage of the previous Cricket World Cup. Here's Australia vs New Zealand :
And some highlights of last year's event:
Some interesting videos, here's the top 10 Six Hitters in Cricket World Cup 2015:
Top 14 Biggest and Longest Sixes in Cricket History updated 2015:
CRICKET and BITLANDERS
To play Cricket, a player needs to have these :
- Pads
- Gloves
- Cricket Bat
- Cricket Ball
- Helmet is optional but it is worn for safety purposes
Although I have seen the games on tv with those players wearing them, I was only introduced to these uniforms when last year, bitLanders started offering them at the bitLanders shop.
I am so glad I still have a copy of those cricket costumes I had purchased from the shop before. When purchasing a uniform, I eamed three additional buzz points for the next 14 days.
Here are the cricket costumes I had purchased last year. It's still nice seeing my avatar with these costumes.
Blog : Zimbabwe Cricket Uniform Today!
Blog : Sri Lanka Cricket Uniform Today!
Blog : West Indies Cricket Uniform Today
Blog : India Cricket Uniform Today!
Blog : Bangladesh Cricket Uniform Today!
Blog : Afghanistan Cricket Uniform Today!

Blog : South Africa Cricket Uniform Today
Blog : Ireland Cricket Uniform Today
Blog : Scotland Cricket Uniform Today
Blog : Pakistan Cricket Team Costume Today
Blog : UAE Cricket Uniform Today
I even had played around with them by wearing stilettos with stockings instead of the normal sneakers.
These costumes went on sale too a few weeks after it was introduced to bitLanders.

Here's how I got them on my inventory:
Today's offer will cost 2 gems and I have already chosen my own cricket uniform which is the Abbottabad Cricket F-Team Bottom and Top. Why? Because it is my favorite color and my avatar really looks good with it.

Let me also share to you how I purchased them:
And how I have changed my avatar from wearing nothing to the Abbottabad Cricket F-Team Bottom and Top: