Hello dear friends
I'm Asad here among you with a new blog about your daily social life and today I thought to write about daily routine life and will tell you some easy ways to stay happy.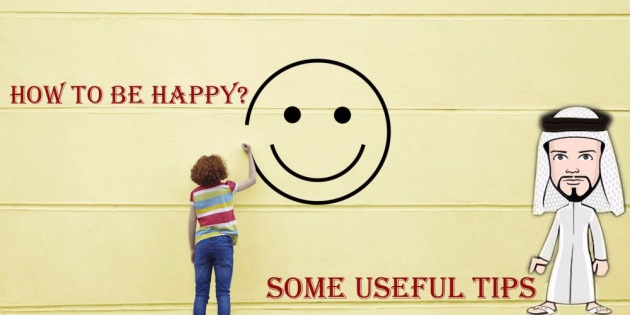 Image Credits:www.cubimo.com (Edited by Asad Munib)
As we know today we are living in the 21st century and as we have new inventions and many things which are comfortable for us but still our life is full of many tensions and problems. Why we are feeling these tensions and what the problems making our lives uncomfortable.
Image Credits: https://www.wanderlustworker.com
Dear friends, Almighty Allah has blessed us with many blessings on the earth, we have all type of things which are making our life easy and peaceful. But still, we are in trouble. We cannot sleep peacefully.
Let's find out some easy ways to stay happy.
Don't interfere with other people's life:
Image Credits: https://cdn.lynda.com
As we want to progress but still some people of us do not like other people's progress. They think to live on top and they don't like other people's success. This activity sometimes makes their life very uncomfortable and full of troubles. They think negative ways to go on top and sometimes take very negative decisions. Always thinking about your own deeds is also not better but interfering in other people's work is the bad act.
Don't judge too quickly:
Image Credits: startribune.com
This action also makes many troubles and problems when we make friends in a very short time and think too positive about someone. Sometimes our mind does not find the actual personality of someone. When we make friends we should well take care of it before sharing details.
Judging quickly makes you very bad sometimes. You can also suffer troubles due to judging quickly. So always think well before trusting on someone. This option suits very well for choosing girlfriend or lover.
Unity is the best policy:
Image Credits: ichef.bbci.co.uk
Working alone or thinking that you will work separately is not a better idea. So always try unity and working with other people makes the work easier and more and better. Unity makes the work perfect. Unity is the best policy because through it you can work more efficiently. Your progress will also increase and you will get more profit in your work. Unity also creates love between people. Working alone makes trouble sometimes and creates problems for you.
Find happiness around you:
Image Credits: http://www.mishegasofmotherhood.com
Find happiness around you makes your life easier and happy. The happiness is hidden in small things around you and it is very easy to find it. Just you have to find them. Like helping poor people makes you happy. Help them in different matters and find their happiness. You will also be happy when you see them happy around you. Giving time to your old friends also makes you happy. Find and discuss old good times and incidents and feel happiness. Spending more time with friends, colleagues and relatives also creates happiness and makes your life laughing around.
Anger, the happiness killer:
Image Credits: https://www.parentingni.org
Anger is the thing which kills our many happy moments and creates troubles in our life. Anger is the worst thing which is the very bad act and destroys our life and happiness. Making angry someone often results in fighting and results very bad. An Angry person is also disliked by everyone. So always be happy without tensions and don't get angry at anyone. Anger is also known as love killer and creates hate among the people. I've seen some people who often fight on simple talk and start fighting. This act is also very annoying. Our religion has also said anger as very bad action and declared not to do this.
Exercise more:
Image Credits: https://cdn.vox-cdn.com
Working more exercise will make your life happy and also will give you various health benefits. Exercise daily and make routine exercise daily. Exercise makes your life cool and busier and your health will also improve a log. Jogging will enrich your health in many ways. Exercise will also remove many diseases.
Forget negative moments:
People usually remember the negative thoughts and forget the good ones. This act makes troubles, double-minded and sometimes irritating. So I advise you to forget the negative thoughts and remember the best moments and those moments which made you really happy.
Video Credits: Youtube via Peter Sage Channel
Don't think about those moments which made you angry and annoying because remembering about those moments will not give you happiness and any other good idea so please avoid thinking about those moments.
Remembering the positive moments of life will make you happy. So think positive and remember only positive moments of your life.
Keep on working:
Video Credits: YouTube via Mulligan Brothers Channel
Keep on working does not mean working all the time; I actually want to tell you that don't stay free. If you are free, you will think about something not good for you. You might have several thinking and you will not even feel happiness, so keeping yourself busy will also make your daily routine good and will also keep you happy.
Going for the picnic somewhere:
Image Credits: https://www.flexptnj.com
Going for the picnic is a good idea for getting a happy mood because overburden of work also makes your routine irritating and angry so take some rest and fresh your mind by going to somewhere with your family. This will not only make you happy but will also give you deeper relations with your family and you will take rid of bad ideas and negative thinking.
Image Credits: http://thelanguedge.com
When you are happy then your mind will also work faster, you will get positive views of other peoples about you in the society. A happy life will lead to better health, better work and better ideas. I wish you all a healthy and better life so that you can take advantages of the life and can enrich your life with happiness and pleasure.
Health tips Querlo Chat:
Querlo Chat Credits: http://www.querlo.com
Thanks to everyone who read my blog and I hope my ideas will lead your life to happiness. Wish you all best of luck.
Regards
Asad Munib