Hello friends
Welcome everyone here. I'm among you with an interesting blog which is about Querlo technology.
In my today's blog, I would like to tell some interesting information about Querlo and its unique features.
So before I continue I would like first to tell you first a bit introduction about Querlo.
Image credits: https://cdn.bitlanders.com
Querlo is a unique chat survey technology offered by MTI USA which is also managing bitlanders.
Querlo chat surveys are created to help people in understanding different things such as business promotion, information technology and much more like this.
Image Credits: linkedin.com
Querlo chat surveys are created to enrich the customer knowledge about specific products. These surveys can be used on different platforms and you can also embed them in your own site supporting HTML format.
Querlo website can be accessed here.
Querlo chat surveys have different advantages and benefits for consumers which are briefly discussed here.
Here is a little video about Querlo;
video credits: Youtube via Sky High Advertising
Querlo advantages and features:
Easy to use Querlo chat bots:
Querlo chat surveys are very simple and easy to use. You can answer simple questions to enrich your knowledge. It is very simple and easy to understand various topics in seconds by solving survey questions.
Easy to learn using Querlo:
Querlo chat surveys are easy to learn. Answer simple questions and Querlo will not only tell you information but also will brief you about that topic. You can learn many things in the Querlo chat.
Easy to create it yourself:
You can also create Querlo chat by yourself. It is very simple and easy. You can create your own customized chat survey which includes questions and answers about your company or product. Your survey will tell your customers and consumers about your products and services. So now it is very simple to tell your consumers about your product in a very simple way.
Interesting way of learning:
Querlo chat surveys are very interesting and easy to understand. You can answer interesting and simple questions to learn more about your required products and services.
Pictures and animated gifs:
Querlo surveys also include gifs and pictures so you can learn about your products and services. Pictures and animated gifs make the survey more attractive and easy to learn. As we know that a picture is a combination of hundred words.
Learn and earn:
Image Credits: https://res.cloudinary.com
Some Querlo survey also includes rewards which are offered in bit miles points. You can earn and spend these rewards by just logging in using your bitlanders account. So learn about different things and also earn credit. Just log in using your bitlanders details in Querlo site and start earning rewards.
These are discussed some most common Querlo chat bots features and advantages. You can learn more about Querlo by just singing into Querlo site and log in with your bitlanders account.
Querlo chat surveys can be created by users and now it is very simple to promote your business using these surveys. Here is a little procedure for creating Querlo chat survey.
How to create Querlo Chat?
Image credits: https://cdn.bitlanders.com
You can create your own customized chat survey by just doing some simple steps.
Login to Querlo website by just entering following address:
Now enter your login details which are same as bitlanders. It means that you can login using your bitlanders email and password.
It is very easy to create a customized Querlo using the simple method on the Querlo site. Just click on create a new chat. This will open a new window which contains different further options. Select your chat title and other options.
Select a background image for your chat.
Questions and answers or open questions:
Image Credits: Novell.com
You can simply add questions and custom answers in the Querlo chat. You can add some questions with open answers. Mean that user can answer his/her opinion manually in the chat. You can also add questions and multiple answers. This is also a good method and you can tell different objectives of your item to the customer.
Querlo animated gifs:
Image Credits: Youtube.com
Querlo has now added a new feature and with this feature, you can add animated gifs in your Querlo chat. These gifs will add more beauty to your chat surveys. Gifs can be created also using online gif making tools. These gifs will add more attention to the people and consumers.
You can add as many questions as you can and you can enter complete definitions about your business and so you can completely tell them details of your business.
Querlo surveys are created to impress your consumers in a new way. You can also share your created chat surveys to the people through your own website using HTML embedded code.
Here is a sample of Querlo chat survey which is created by me.
Chat survey about my business:

Hamnasheen Computers & mobiles:
This is a small created chat survey which is about my shop.

The above chat survey is an example and it is created to tell you more about Querlo chat survey bots. These surveys are very easy to create as I told you above.
In the above survey, I mentioned clearly about my business of computers and also tried my best to tell you my purpose of business and business rules.
My shop is located in a small town and by the grace of almighty Allah I'm earning enough here by working hard. I want you all guys to pray for my business. I believe that if you work hard with honesty then you can earn very easily enough money. But if you tell lie with your customers to sell your products then you will not succeed.
Here are snapshots of my shop.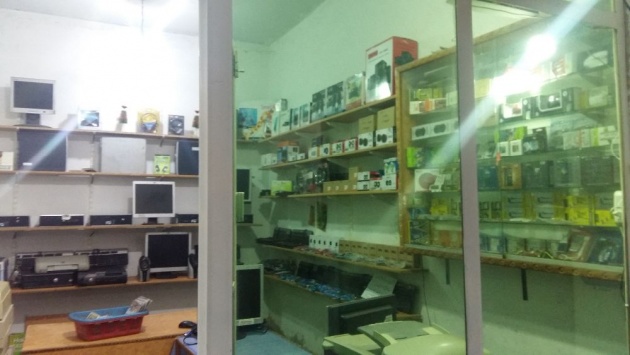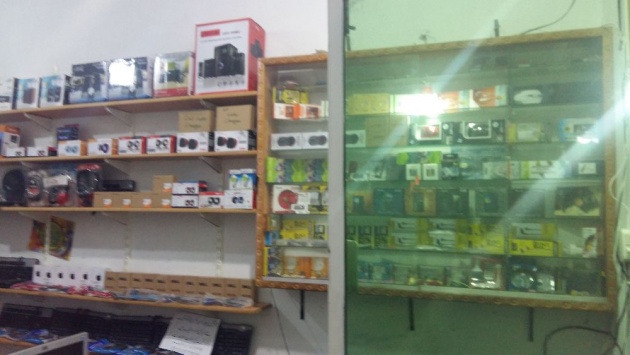 This is the end of my blog. I'm sure my work will be beneficial for you friends. Thanks for your precious time.
Wish you all best of luck
Regards
Asad Munib