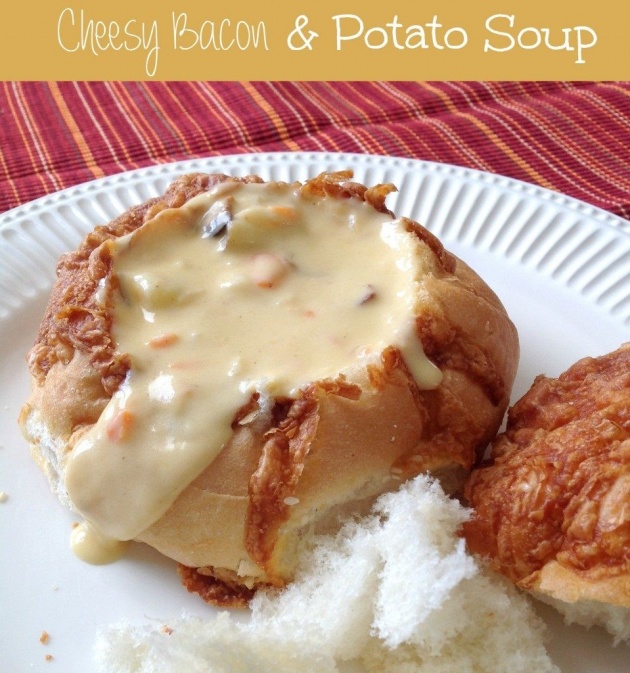 I've got a recipe that is so hearty, cheesy and perfect for Fall that it'll be a staple on your Fall menu. For my family it's a weekly staple!
So lets get Started.
Ingredients
1/4 lb. bacon, sliced into bite size pieces
1/4 cup butter
1 large yellow onion, chopped
1 garlic clove, minced
1 carrot, peeled and chopped
1/2 cup flour
6 cups chicken broth
4 cups diced potatoes (we like the skins on, but you could peel them if desired)
1 lb. sharp cheddar cheese, shredded
1 cup heavy cream
salt & pepper to taste
Instructions:-
In a large saucepan cook bacon until crispy. Spoon bacon from pot and set aside. Combine butter with the bacon grease that is still in the pan until butter is melted. Add onion, garlic and carrot and cook for 5 minutes or until onions are translucent. Sprinkle the flour over the vegetables and then slowly stir in the chicken broth. Add the potatoes and bring to a boil. Boil for 15-20 minutes or until potatoes are tender.
To read more for instruction click here