Sometimes, I like to get a little bit nasty and gore in my projects. No fashion film, no delicate musics...
That´s not because I´m mentally sick, it´s just because it brings so much fun to the set!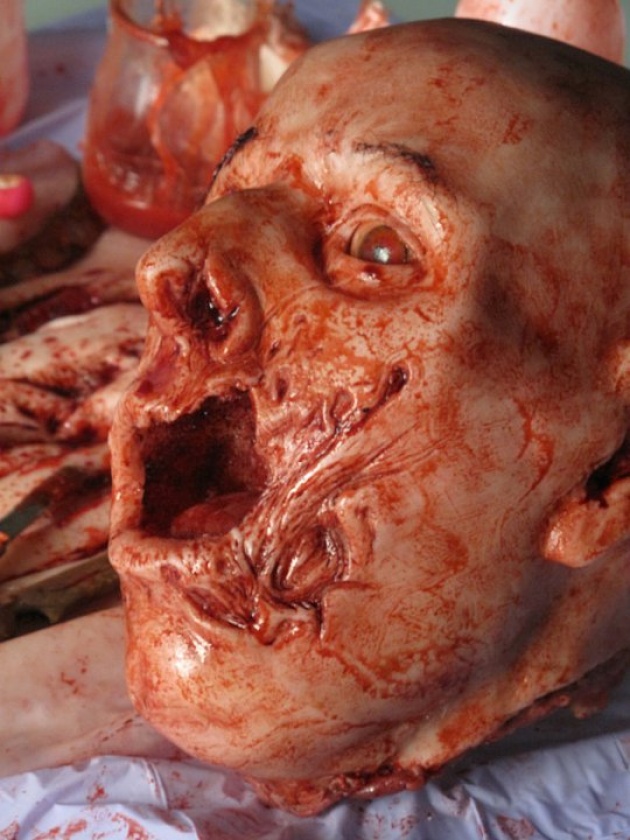 For creating all this difficult effects I work with David Chapanoff, a very skilled and talented professional and also personal friend.
We met in 2008 and since then we´ve done 6 projects together. Some of them were awarded for their special effects, for example Llagas.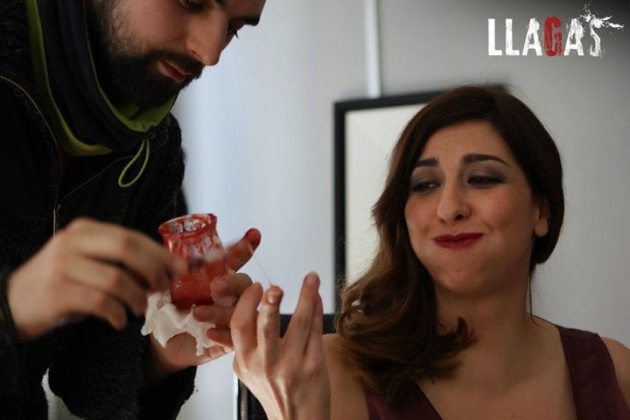 picture by Claudia Marconell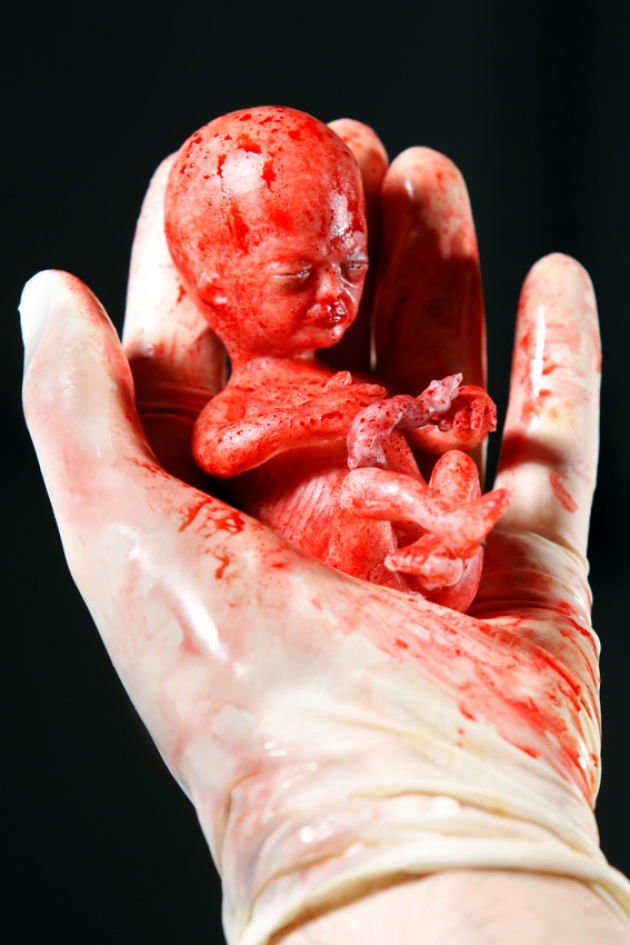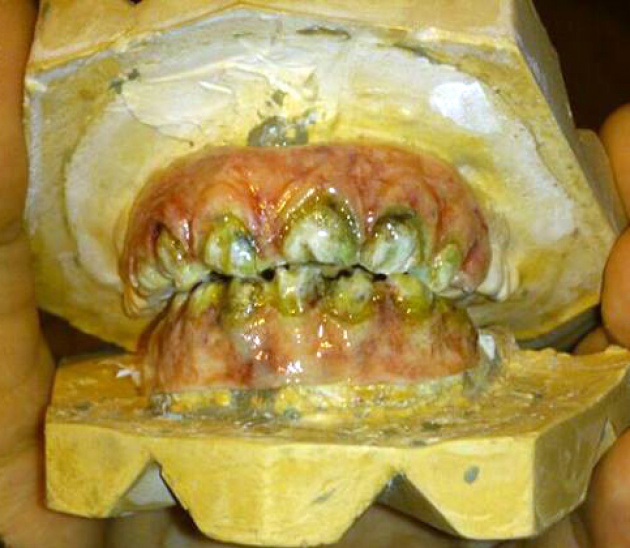 Shooting this kind of scenes is pretty complex and takes so much time. You need to know how to illuminate each take, which materials are you going to use to create the prop, etc.
Maybe something that looks fake in reality might be put under the right lights and camera camera angle and turn into something credible and truly shocking! Or the other way around, your sculpture can be greatly modelled but with a bad take and a bad lighting, or a bad acting from the actors, you get a messy result and everybody laughs.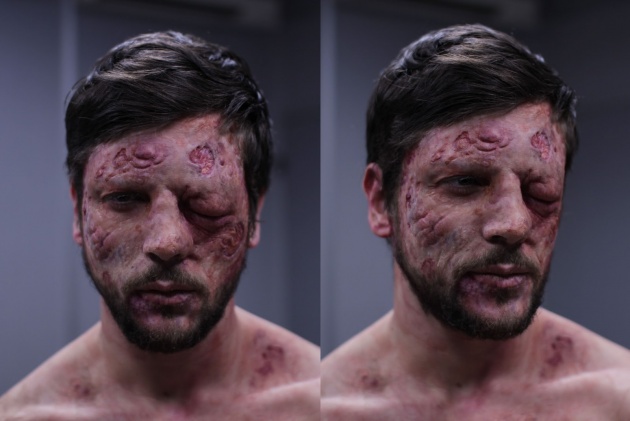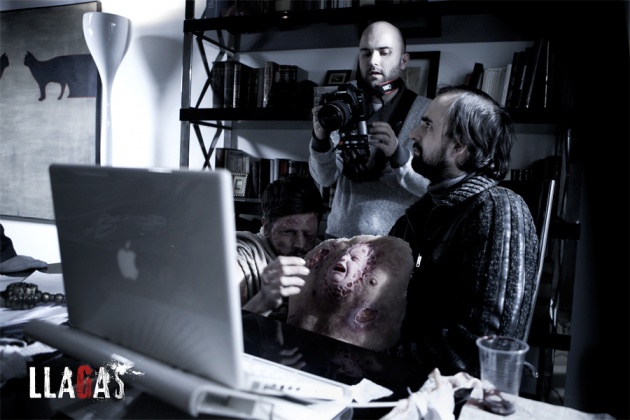 picture by Julie Annabelle Schimel
If you are curious to know what kind of stuff we did, here´s a brief synopsis of our career together:
1- Noctem´s music video "Across Heracles Towards" (tongues ripped, throats cut, chest bursting, blood raining, self-injuring... this video was censored in some countries and internet because of its explicit violence)
2- Mainground´s music video Foxy Brown (gunshots all over the place).
3- Elmala3ien (fetus, beheaded people, stabbing...)
4- Cuernos de Chivo´s music video La Novia Zombie (zombies, castration, ripping eyes off, guts...)
5- Llagas (a guy rotting throughout the movie, demons, eyes in human bodies, babies coming out from chests, infected wounds that throw some disgusting fluids...)
6- Sinnside (as a project being in post-production, I can´t reveal too much but it contains scenes like this one ).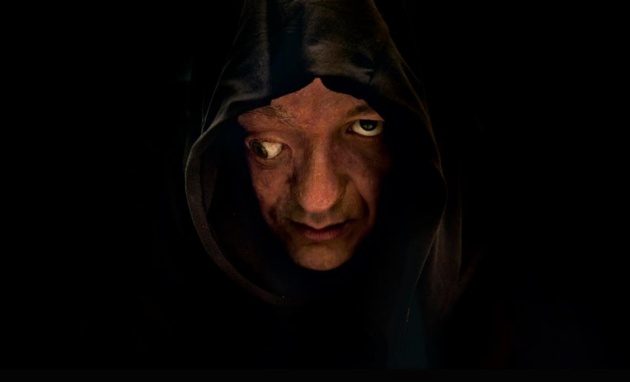 Enrique Victoria for Sinnside (pic by Natxo Martínez)
Ok, I can understand that if you are reading the contents described in the previous paragraph you probably think we have something wrong in our heads but maybe checking the following pictures you can understand why we laugh so much while creating those horrible things!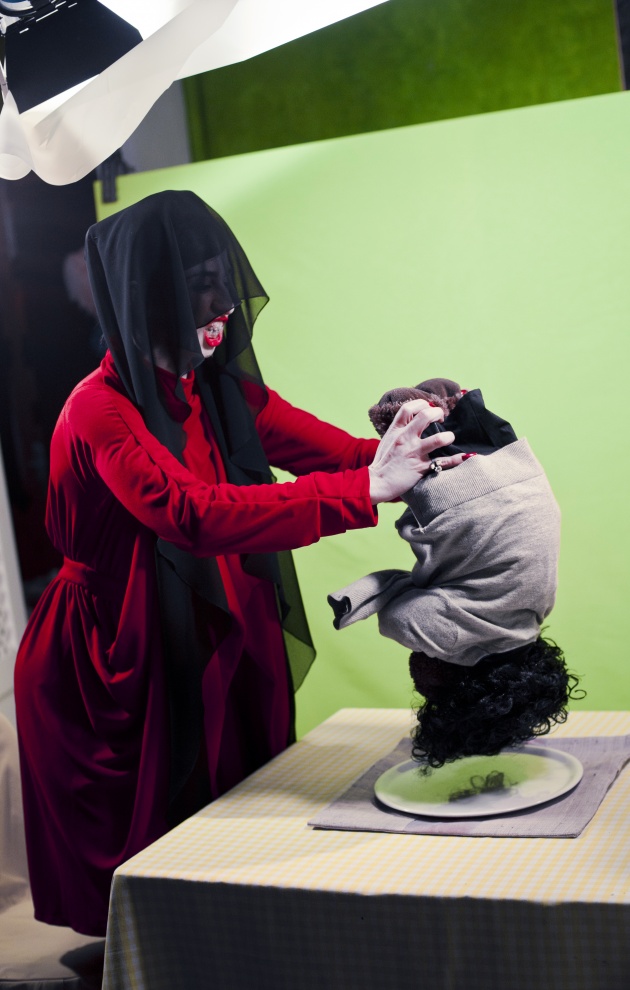 Actress Belén Riquelme getting cruel with a poor teddy bear in Sinnside. (pic by Natxo Martínez)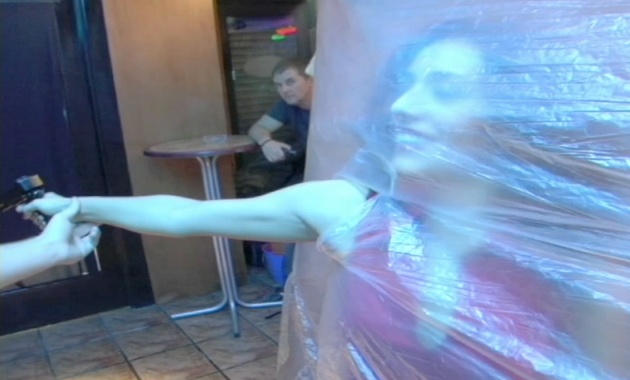 When blood is spilled and you don´t want to waste the main character´s dress, you need to do this (Foxy Brown)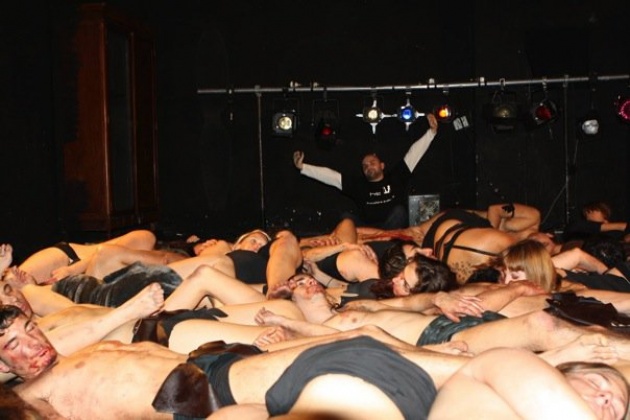 "Waking up" in the middle of the sea of dead people for Noctem´s Divinity music video.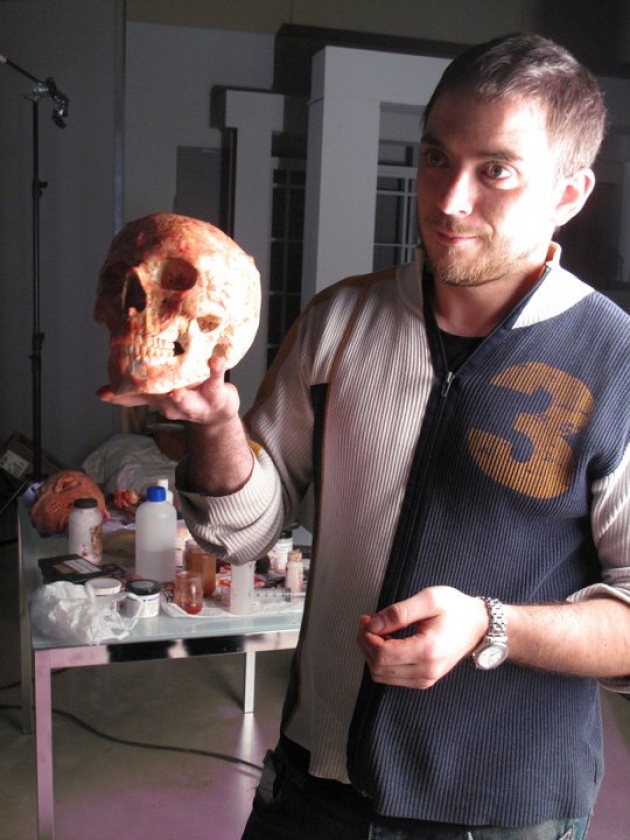 My first assistant Nicolás Castelló playing Hamlet in Elmala3ien.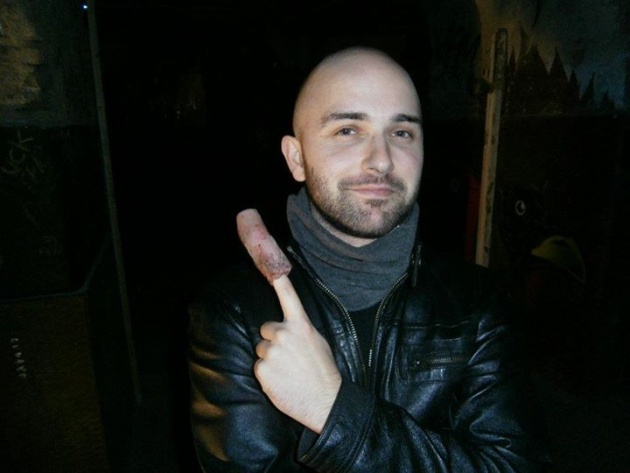 When you shoot a graphic castration, you need to have a fake... James Bond style! (La novia zombie)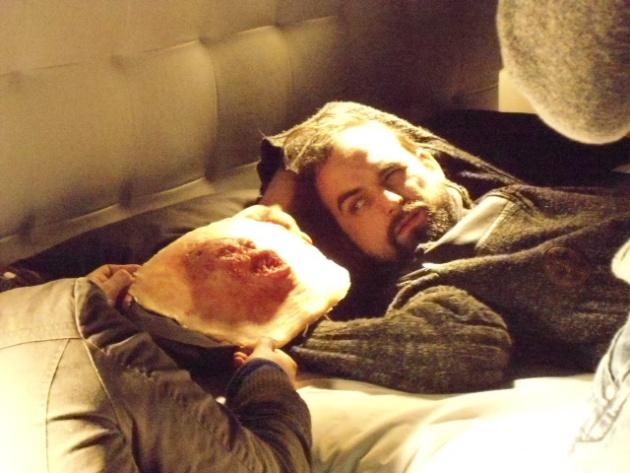 David Chapanoff´s position to make a demon talk in Llagas.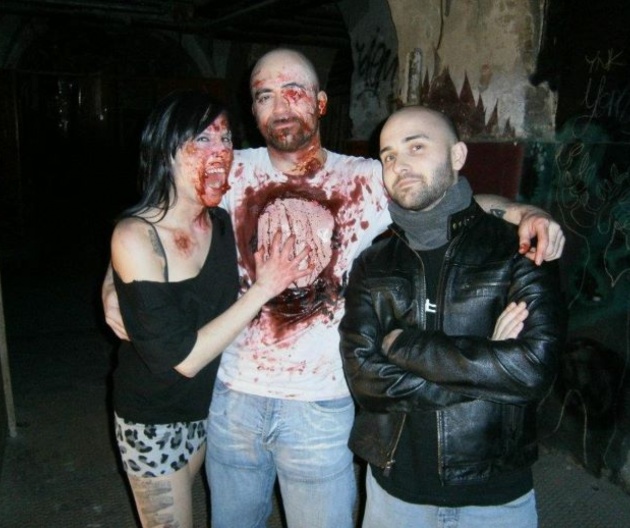 Zombie and killed guy in "La Novia Zombie". They are actually a real couple and love each other (nothing of that is in the movie, of course).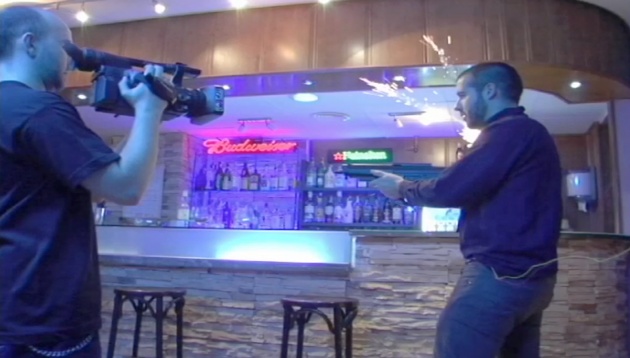 Bullet impacts Star Wars style (Foxy Brown)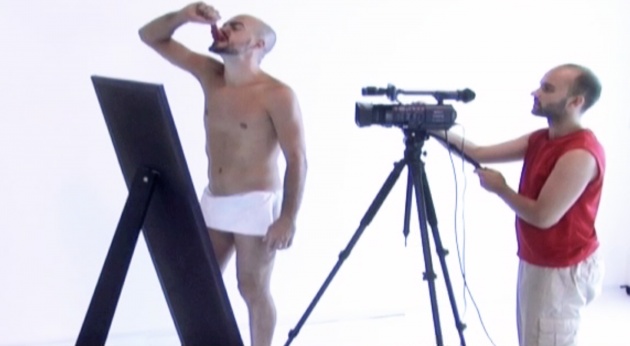 Shooting the "infamous" tongue ripping scene with Isaac Torres.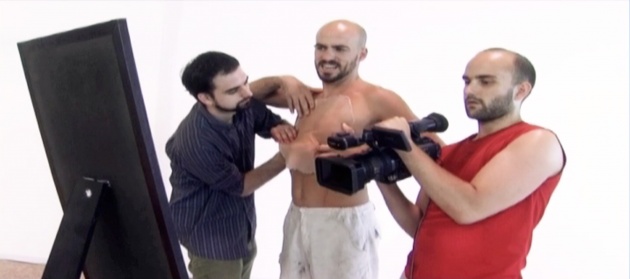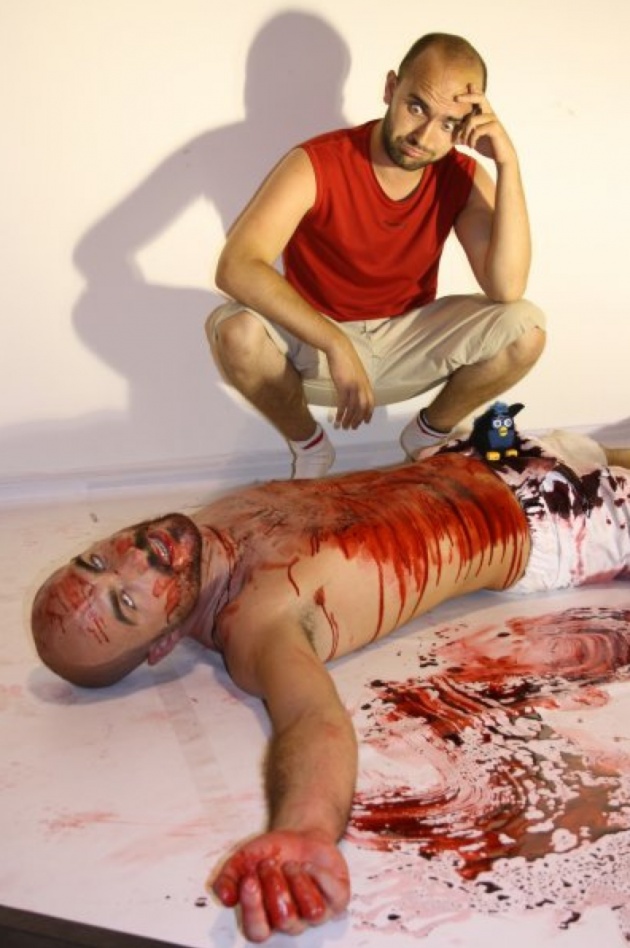 Sometimes a Furby tells me to think about what I´m doing... And I get worried about my state of mind.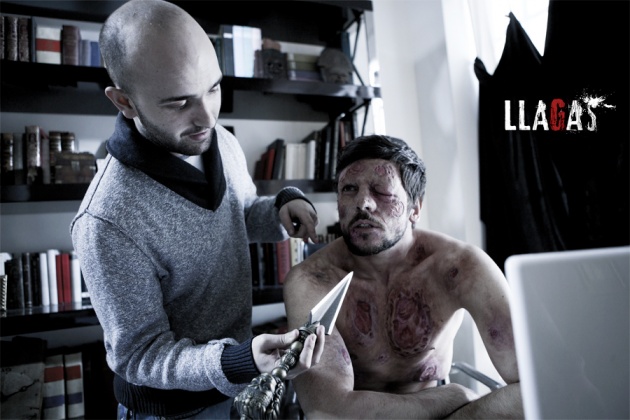 Telling actor Ángel de Miguel how to stab himself in Llagas... picture by Julie Annabelle Schimel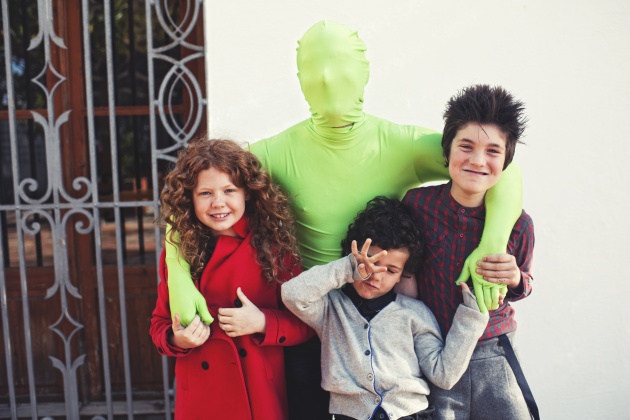 Chroma man! (pic by Natxo Martínez)
That´s me prepared for performing some of the digital effects for Sinnside...But that´s some part of my projects that will be revealed in the next blog... Stay tuned for more crazyness!