Hello friends how are you? Hope all my friends are fine and happy.
Today I am teaching all my friends that "how we can download YouTube video in single click".
All people are worry and in problem that how they can download YouTube videos. Some people give us trick that download software and then download YouTube videos by using this software and some people say that go to this site and past the YouTube video URL and then download YouTube video and bla bla bla. It's all are very long process and not a good. Now I am tell you one method that you can download your video by only one click and this one click is also at YouTube and my this method you can download all videos in all format like 3gp ,380p to 720p and HD video and it is your choice that you want to download video with audio and non audio , means download video in HD without any sound and also you able to download YouTube video without video only audio means no need to convert video to audio itself convert it just in second and download it like cool.
In this method you need only to do some steps in begin but these steps are only need to perform one time after do these steps you able to download all video in just one click.
Ok now I am train you step by step using my pictures and my instructions, follow these steps to learn.
STEP# 1
Open Mozilla Firefox by clicking Firefox icon on your desktop. Shown in this picture.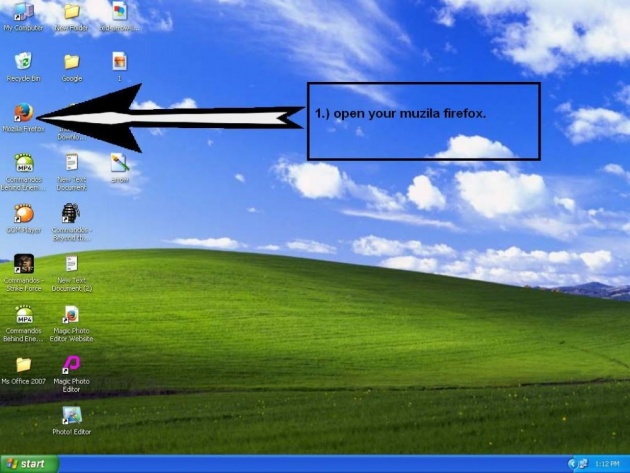 STEP# 2
Next you can click on "setting" tab shown at right hand site on top. And if you enable your menu so click on "Tools".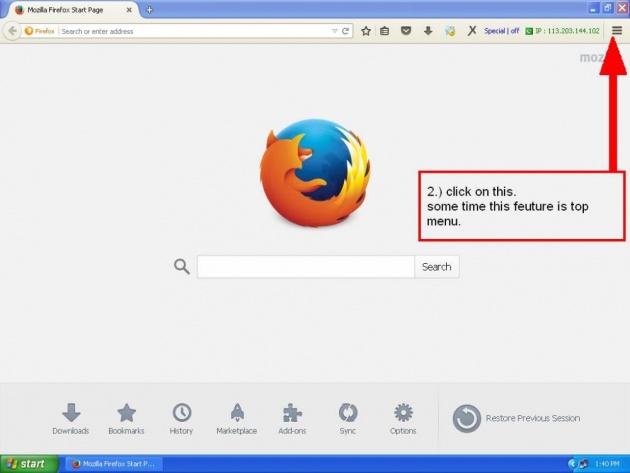 STEP# 3
Now click on "Add-ons". And it is also appear by type "ctrl+shift+A".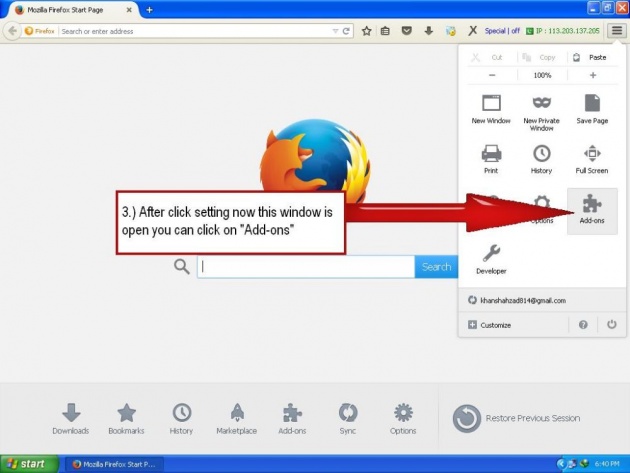 STEP# 4
After you click "Add-ons" you can automatically go to next tab. On next tab you can see a search box at top. In search box you can type this word "YouTube audio video" and press enter.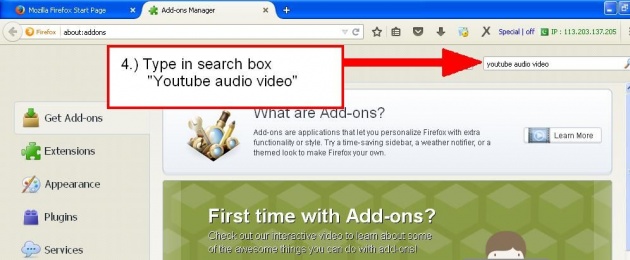 STEP# 5
After pressing enter you can see so money result but doesn't worry you can install only one add-on who is at top means at number 1 position. Its full names "YouTube Audio and Video Downloader". Install it by clicking on "install" button. (It takes only some seconds)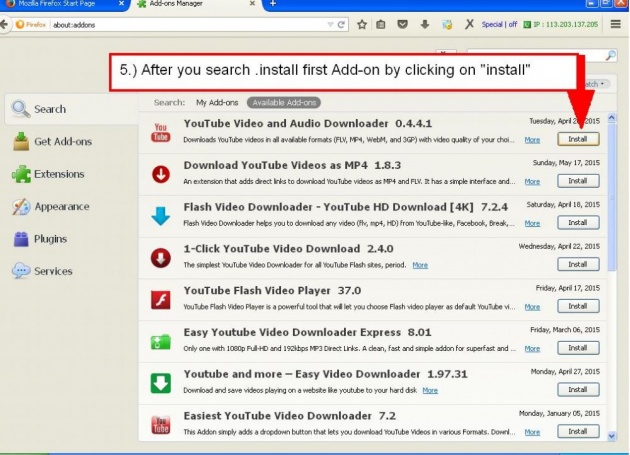 STEP# 6
After install you do not need to restart Firefox. After install you see this icon on your Mozilla top bar.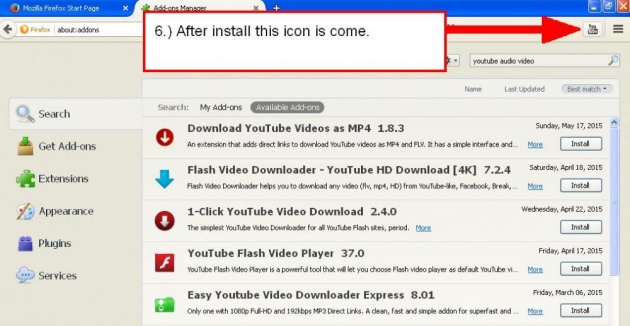 STEP# 7
Now open YouTube. If in your country YouTube block then click on icon of YouTube Audio and Video Downloader and click on "open YouTube" the YouTube is open no need to proxy and vpn and other software's. So open YouTube and search your video and if you have a link of your video then open your video direct.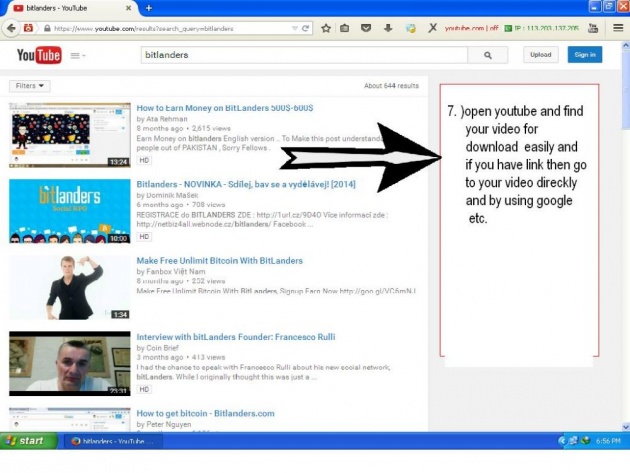 STEP# 8
Now you can see the one changing in your YouTube. You can see the "Download" button in middle in orange color. Simply click on it.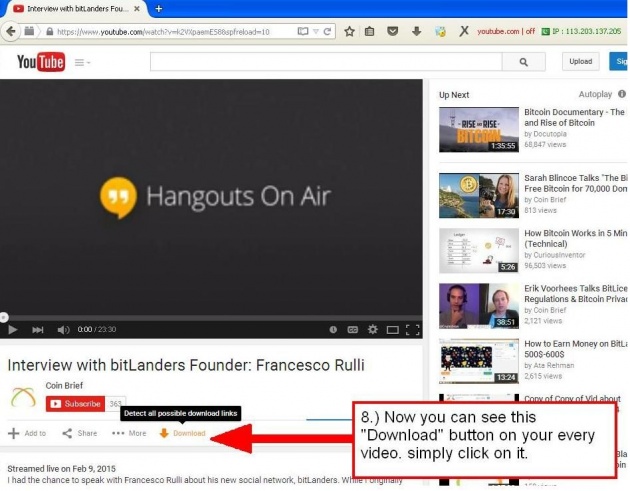 STEP# 9
After you can click on "download" button on the video small window appear where are all format of video are shown and also shown their size. And also available only video and only audio. It is your choice what you want to do. So select your format of video and click on it. Yee your video now downloading after download you can enjoy your video by watching your video and save it anywhere.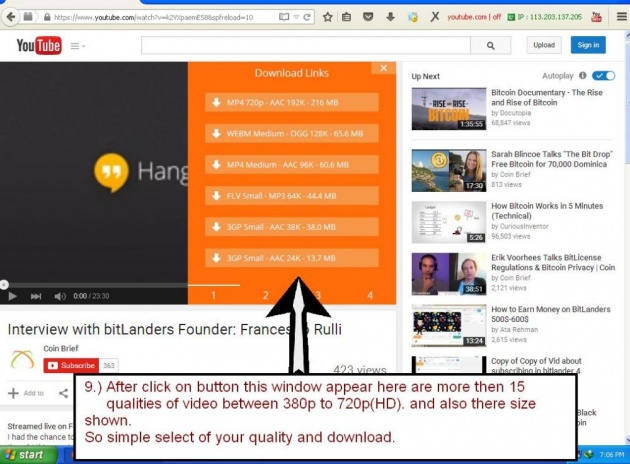 Guys now after this you are no need to do all these steps again and again you can only need to repeat step 7, 8 and 9. Like
7) Find your video
8) click on download button
9) and download your video.
Hope you like this trick and stay connected I am show another trick and method. Thanks