Human Chain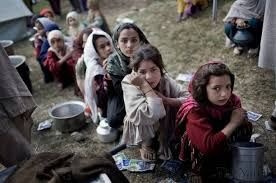 Exploring the Humanity
Description:-
Waziristan is located in western side of Pakistan. There is no sign of peace in that region because there are number of groups of TALIBAN. They killed many innocent people by attacking them where there is a crowd, so that more and more people could die. Still we don't know the reason behind their cheap thought.
The Government of PAKISTAN took a step to clean that region by killing those TALIBANS. Now there are millions of innocent people of Waziristan who have left their homes so that Pak Army accomplishes their mission of attacking on TALIBANS.
Those innocent people are homeless now and are seeking for our help. We all belong to one nation. If we won't help them, then who else will help them to fulfill their needs.
In this blessed month of Ramzan, we all should take a start to help our homeless Brothers and Sisters by giving them charity. Your charity will be able to save their lives. So it's a humble request to all of you for giving your charity to our Ngo, so we can supply it to needy people of Waziristan.
JAZAKALLAH…
There is a list of things IDP'S need.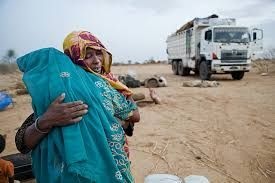 Gas cylinders 4 or 6 kgs capacity with cooking stove.
30 sewing machines, 200 tents.
Fiber glass toilets/baths (6ft x 6ft)
20 single mattress
1000 steel box medium
1000 umbrellas
500 shoes/softies
Stitched clothes/Shalwar Qameez different sizes as many as possible
Mosquitoes nets quilts/ blankets for winters
Winter clothes will be required after 3 months
Water filtration plants
School Books/ stationeries as per local syllabus up to 10th grade
Requirement Tab leflox 500mg
1500 syp cefim
500 syp negram
500 syp augmintin
DS 1000 tab
CA C 1000 Qty 1500
Tab Ibret Folic-1000
Tab Fifol Vit-1500 cap
Omeprazole 20 mg-1500
Tab Azomex 500 mg-1500
Syp Polibion-2000 syp
Lederplex-2000
Contact :
Haroon Latif
03335183730
You can grow this chain on Facebook :
https://www.facebook.com/pages/Human-chain-foundation/311571045683575?ref_type=bookmark