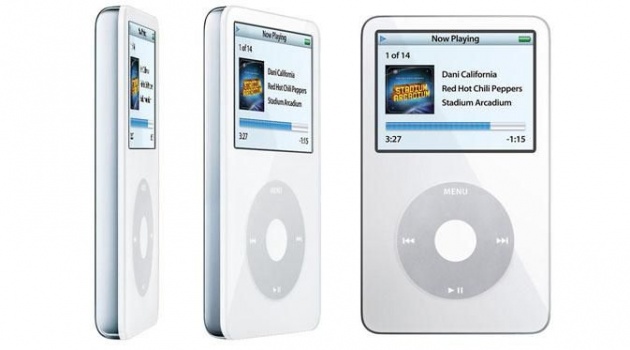 Photos: iPod Classic (engadget.com)
Apple has retired his first media player, the iPod Classic. This step is quite surprising because it is done secretly. But it turns out the 'death' iPod has been predicted since the beginning.
This was disclosed by Tony Fadell, a former Apple employee who is also known as one of the 'fathers' iPod. According to Fadell, Apple's revolution in the music player segment is always predicted to be replaced.
Fadell itself is one of the people behind the birth of the iPod and to Senior Vice President of Apple, until finally leaving the company in 2008 to set up Nest Labs. The company he founded with Matt Rogers was acquired by Google in early 2014.
"It was inevitable that something would take his place (iPod). We are in 2003 or 2004, began to ask ourselves what will kill the iPod," Fadell said as reported by Business Insider, Friday (26/09/2014).
So at this point, he added, everyone involved in Apple know that you can replace the iPod is a streaming service. "We said 'space music box that is in heaven'. And we have it now: music in the cloud," he said.
Prediction Fadell and his team are true, streaming services like Spotify and Pandora are now widely scattered and inaccessible anyone. Nevertheless, for Fadell, iPod life cycle shows how quickly the technology industry work processes.
Though sad to see one of the most famous designs of Apple has dimmed, Fadell believes there will always be the latest innovation.
"I will miss the iPod because I like it. But you know, it's like this was the way. I always liked the Apple II, and always see these devices come and go., But you can not get too nostalgic. Better excited to welcome the future," Fadell said.