Is Earning Money on Empowr For Real?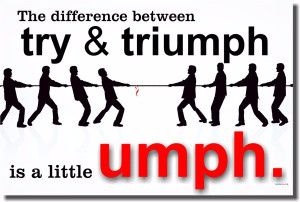 Earning money on Empowr is something that seems surprisingly simple to do, but since it is an entirely new concept, it is easy to question whether it is real or too good to be true. There are no other Empowr that actually pay you just for using the website like empowr does, and the fact that there is a complete e-commerce marketplace that allows you to spend the money you make almost immediately makes it extremely tempting to use.
So how exactly can you earn money on empowr, and is that money for real?
Bringing in revenue through empowr can be achieved by continuing to do things that you already do every single day, such as posting photos and videos through the empowr smartphone app, as well as creating blog posts and garnering views from other members.
By posting images in the mobile app that catch the eye of viewers and create interaction, you can earn money. Everything that you post has the capability to earn money based on the amount of views it gets within the first 24 hours.
The empowr marketplace is another fantastic resource for earning money. It allows you to buy and sell items, without the hassle of large fees that competitors such as eBay impose on vendors. This allows you to maximize the money that you earn. The great thing about it also is that the more you buy and sell from others, the more you can earn from posting your photos, videos and blog posts as well.
In addition to the ability to earn from posting and buying and selling in the marketplace, Empowr has devised a system that allows all users to create and fund ads for themselves and other members without paying any money upfront. With the use of ad credits, members can gain attention the things that themselves and other people are selling and posting, and then actually earn money anytime that someone clicks on those ads to buy or view the content. So you can effectively earn on empowr through posting, selling and sharing.
Every single day that you earn, you are able to use that money to shop with in the empowr marketplace, and the amount of products and services to purchase are growing daily.
If you want to use that money to instead save and cash out to use outside of empowr, then you can do that, but there is a 90 day maturity period in place to ensure that no one can easily commit fraud against the community. Because of this maturity period, some people that are not familiar with how empowr works are frustrated and do not feel like it is for real. With a little bit of education on how things work though, the truth is easy to see as empowr has a long track record of treating their members fairly.
For anyone that is still wondering whether earning money on empowr is for real or not, the easiest suggestion I can give to them is to just sign up and try it out for themselves. Membership is invitation only, but free as long as you are able to get one.