"Most of the mental struggles you face within judo teaches
you a lot about yourself." - Noa Minsker
Noa Minsker is an Israeli judoka who won the silver medal at the 2015 European championship under 23. She also won her first World Cup in 2015 in Sofia. She will be joining Israel Women's team at the 2016 NY Open Judo on March 20. She talked to us about her passion for her sport, the status of Judo in her country and what the future holds for her.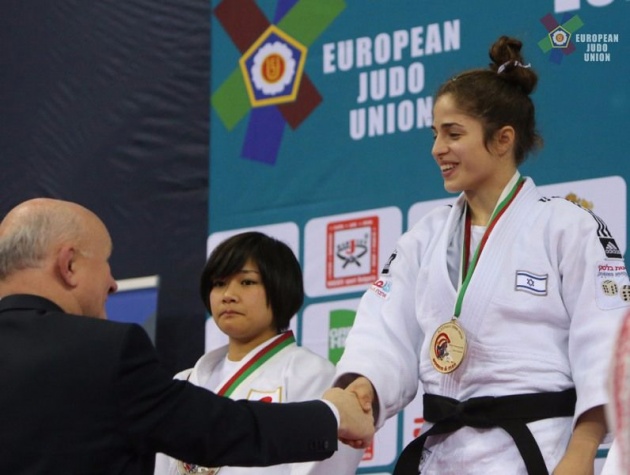 What lays ahead for you in your competitive Judo career?
Noa Minsker: Only time will tell, but I'm in it for the long haul. It's like a marathon, you don't only look two
steps ahead, you look far, and for me it is the 2020 Olympic games. Of course, there will be many tournaments along the way, just this very weekend I will compete in the European Open to be held in Sofia, Bulgaria.
How important for you is the NY Judo Open? What do you think about the status of the Olympic sport of Judo in your country?
NM: We've all been really flattered to get the invitation to participate in the NY Judo Open. It shows from how far our team came in the last few years. It is a good stage to show the depth of our team, it's not only a collection of individuals achievements, but also an opportunity to show the unity and team work of the national team.
I believe that the status of Judo in Israel is very strong. Judo is the top Olympic sport in Israel, with the most Olympic medals, and with teams that bring more and more winnings in each and every competition (even the younger ones).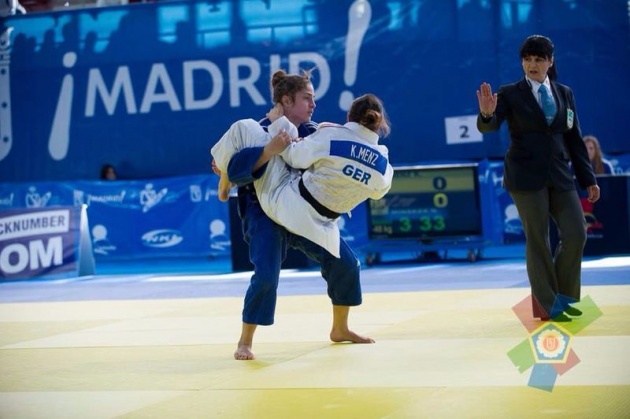 As a woman athlete and inspiration to many women and athletes around the world, what do you think are the educational values of Judo?
NM: I find that judo is very different from other types of sports. Its most important value is respect - respect for your opponent, respect for the judge, respect for your entire surroundings. In addition, judo combines physical elements such as speed, strength, coordination, but also a lot of mental elements, such as learning to deal with defeat or how to perform under pressure. Most of the mental struggles you face within judo teaches you a lot about yourself, how you are actually stronger than what you even thought about yourself, but it also, with a little adjustments, teaches you how to solve challenges in your every day life.
Come watch Noa Minsker and her teammates from Israel Women's team, and more Judo athletes compete on Sunday March 20 at the NY Open Judo.