Jerusalem is located between the Mediterranean and the Dead Sea.It is one of the oldest cities in the world.Jerusalem also known as Bait-al-Muqaddas marks the place where the Holy Prophet (PBUH) rose to paradise.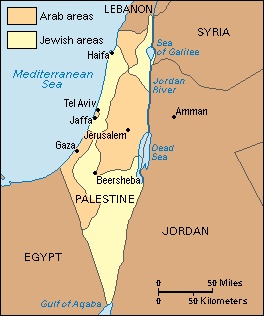 More than two thousands years ago,the land at the Mediterranean was a Roman colony but after constant rebellions,the Jews were scattered about the Mediterranean countries,many as slaves.These lands were occupied by Arab tribes and those who were ruling at that time.
Jerusalem is a city Holy to the three main faiths of this area i.eJudaism,Christianity and Islam.For Jews,here are the remains of Solomon's temple.For muslims the Dome of Rock is sacred.For Christians it is the place where Christ was crucified.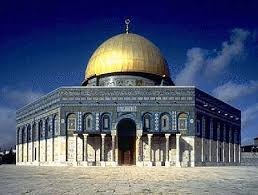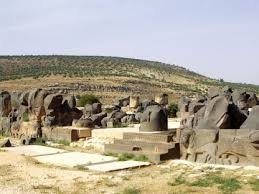 Ideally,it should have been an international city,allowing free access to the followers of three main religions but Israel has taken full control,denying entry especially muslims living outside this territory.