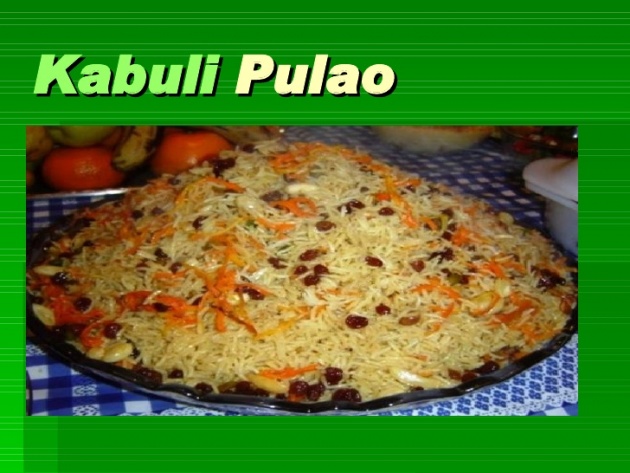 Kabli pulao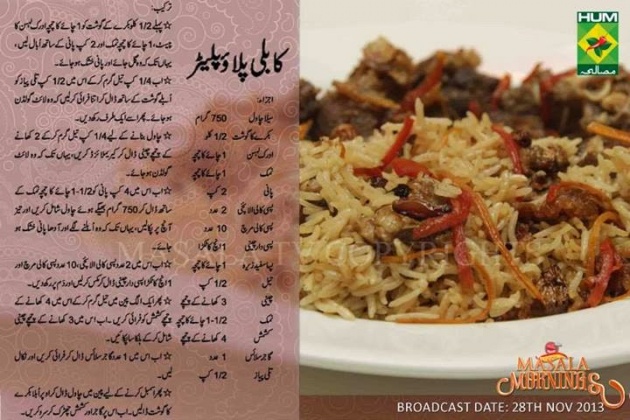 Ingredients for making kabli pulao
Rice about 1.5kilogram (preffered basmati rice)
Cooking oil
Onions five to six pieces sliced and fried
Meat two kilograms
Salt as per taste
Mix masala two table spoon
Cumin seeds one table spoon
Pista and almond 200grams
Carrots two pieces
One table spoon cumin seeds
Water about 200 milli liter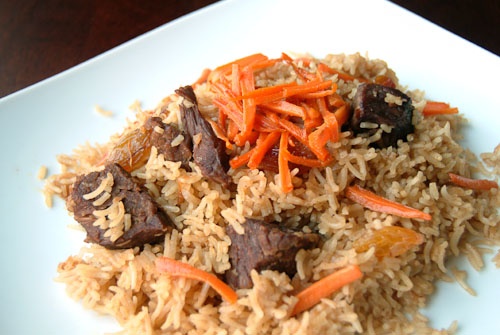 Method for cooking:
First of all you have to soak the rice in water by putting it in a bowl of water for about three to four hours or more.
Then cook the meat in a pressure cooker to make it soft and tender. Prepare meat by adding all the necessary ingredients and only cook for thirty mintues. Then separate the meat pieces and its fluid. Place meat in another container.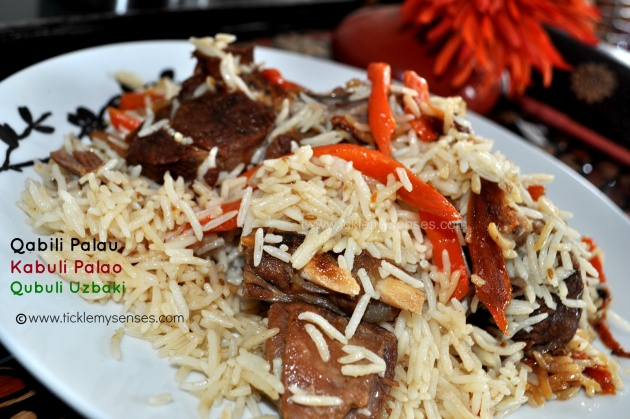 Then boil the carrots in another container until they become soft. Remove water from them and store the carrots in another container.
Cook rice in water. After the rice in nicely cooked remove the water from it. Now put the fluid of the meat previously stored in this rice and mix thoroughly. Put some mix masala in it to add frangrance and spice. Then put the meat pieces over the rice and seal the container. Leave it on slight fire for ten minutes or less as you prefer. Put off fire after ten minutes and do not open the lid for the next ten minutes. Now your kabli pulao is ready to be served.