Who remembers the lead singer and founder of the "riot grrrl band" Bikini girl? What about the short, influential movement that was pushed by riot grrrl? And also, the feminist electro-pop act Le Tigre that she was involved in. Her name is Kathleen Hanna; and now 44, not sure about how much longer she will be walking on this earth because of the untimely arrival of the last stages of Lyme-Disease, which in many cases could be fatal. Out of a sudden, after she has accomplished already so much in the late 90's she ended up just vanishing from the public's media image. As if she was sand, seeping through someone's hands on windy day.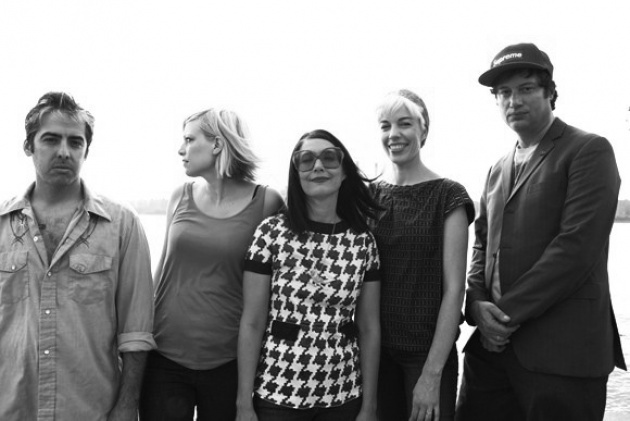 Kathleen in the Middle, with the rest of the Julie Ruin
However, she survived it all. She has suffered from harsh, weakening illness; a type of illness that left her depressed, at times too weak to move. She had to go to therapy for multiple years- and she got through it all. Ms. Hannah is now making an impressive, inspiring comeback with her '97 solo project- Julie Ruins. Except now it is called "The" Julie Ruin; and she hit the ground running.
Tomorrow she will be performing her heart out, alongside her band mates in Bowery Ballroom, located in the lower East Side of Manhattan. Bowery Hall is known as one of the best settings in NYC for witnessing great, inspiring indie bands. It's the perfect place to chill and experience a nice diverse set of artists. All of these features tomorrow will surely compliment "The Julie Ruins".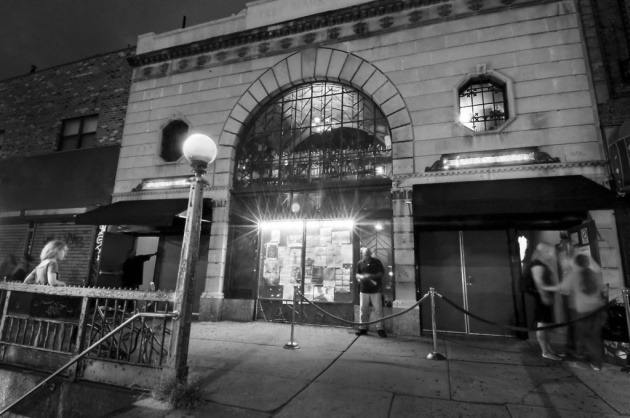 It would definitely be the event to check out, however the place has recently just sold out (and the place sold out quick!). If you really want to see the performance tomorrow during a nice evening in Manhattan, then you could check out the Bowery Ballroom website, or wait out at the event to see if any seats are still available.
Give the lady support! She just released her debut album "Run Fast" in the bands new looks; which spots her great comeback of fury to the musical industry. It just released earlier today!