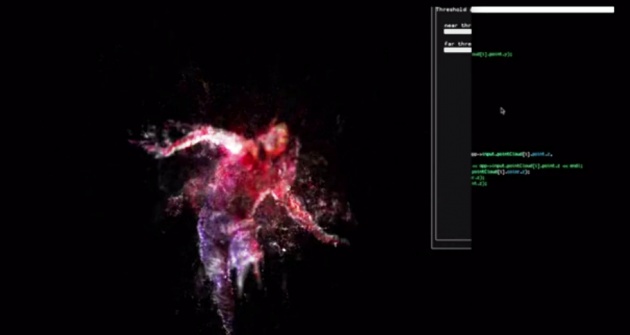 I want to share this cool video of Zach Lieberman. Zach is creating visuals with a dancer, lamae caparas, for an upcoming performance -- He and his Team has been scanning her movements using a kinect, and running the color information through optical flow (ofxOpticalFlowLK) to amplify her motion and emit particles as she moves.
Zach is working on getting optical flow working in 3d -- there's some of that in action here, but it's not 100% working. When it works better,he'll rotate this a bit (a bit funky to watch from the side / rotated b/c that's not finished).
It looses a bit of the detail in compression upon upload (good to watch fullscreen) but the results from this test are pretty painterly and interesting. Lots more to keep exploring.
All credit goes to the owner of the video Zach Lieberman.