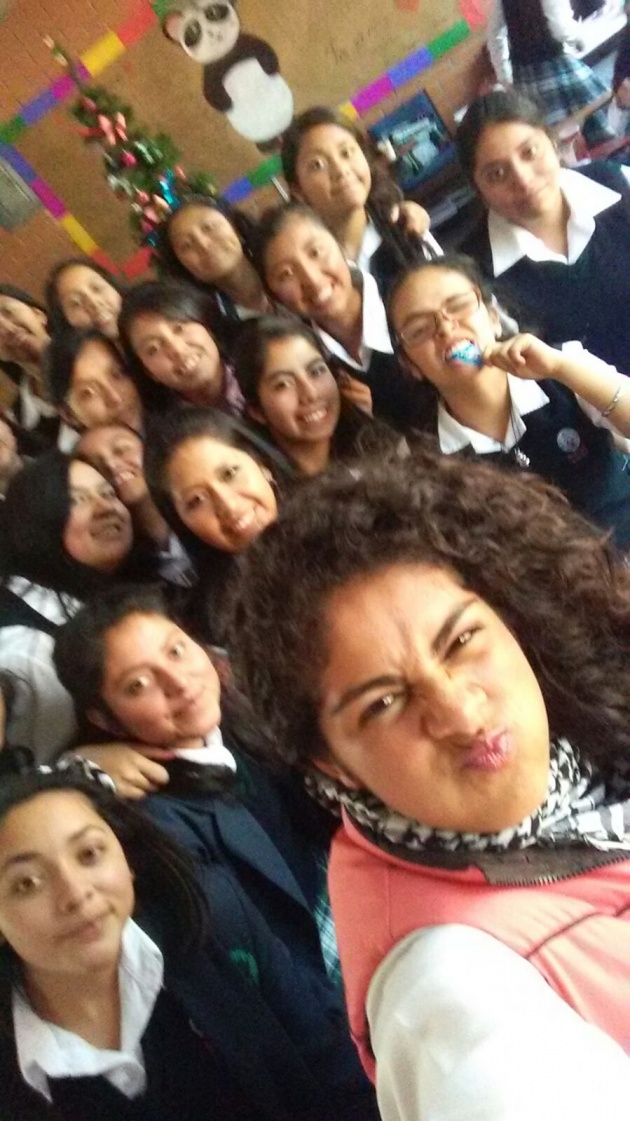 It's my last Christmas in school Mano Amiga Chalco and my last Christmas with my classmates and teachers. A day organized among all classmates a small meeting because we could not see us for the holiday the purpose of all this was to spend a happy day with them, also it made an exchange of Christmas cards, wishing good wishes.
There was everything, food, laughter, gifts, hugs and much much love, all were very happy since that day we were all together and united, as a group I would say that we are like sisters, gave the cards and each classmates step to say a few words, as well as gratitude and wishing the best for all and of course could not miss a group hug.
For me, my classmates are the best, the best group where I am, they are unique and special. I certainly appreciate who are in my way ... that was my last Christmas at school and with them.