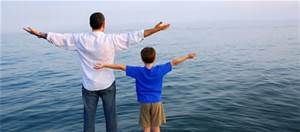 Computer has opened up an endless variety of leisure. Browsing on Internet, net chatting , playing games on computer are the remarkable pastimes. taking part in door games is another good way of leisure . Reading books and newspaper is a very good way of leisure for the people of all classes.
Angling, gardening , hunting are some other usual pastimes. whatever and however the country is . one leisure activity is common that is watching television. Too much of leisure is in fact a kind of idleness. We should keep in mind that leisure is a necessity , not a luxury. By taking part in unhealthy amusements, one can get back to work exhausted and tired.Unhealthy leisure may even cause harm to one's health. Leisure is for the betterment of physical and mental health.
So unhealthy and immoral amusements should be avoided to make the proper use of leisure. Leisure should be made use of both for mental and physical health.