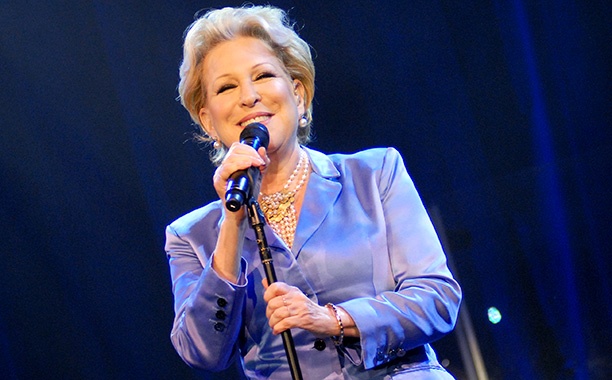 Bette Midler that's who! The diva is set to perform at the Academy Awards for the very first time! Leave it to Oscars producers Craig Zadan and Neil Meron who have a knack for inviting divas who are Oscar virgins. Last year, Shirley Bassey wowed us at the Oscars for her first ever Oscar performance, and Barbra Streisand performed as well after 36 years!
And now, it's Midler's time!
But, we don't know what she will be performing though. Zadan and Meron want to keep it a secret. But one thing's for sure, the producers (they were behind the "Chicago" and "Hairspray" movie adaptations) promise the performance to be especially heartwarming! Maybe Midler will sing "The Rose?" Or the unforgettable "Wind Beneath my Wings?"
Midler will be joining other musical performers at the Oscars such as Pharrell Williams and Idina Menzel. Williams will be singing "Happy" from "Despicable Me," while Menzel will be performing her "Let it Go" from "Frozen."
I can't wait to see Midler on the Oscars stage performing this time around!