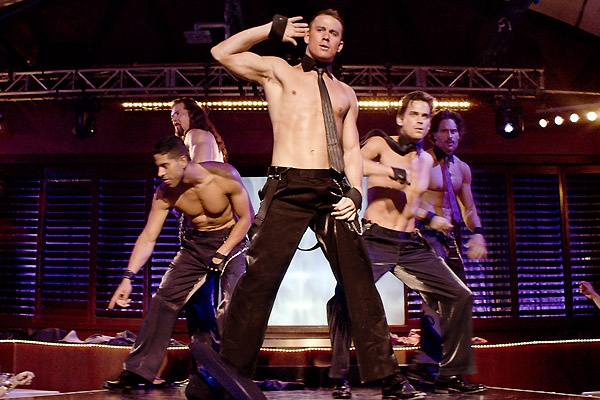 Okay ladies, and some gents (ahem), rejoice! It will rain men at the movies once again! Warner Bros. has revealed the release date for the "Magic Mike" sequel you've all been waiting for! And you'll be able to see "Magic Mike XXL" on...
JULY 3, 2015
You'll be reborn on the 4th of July!
Quite ballsy (pun intended) for Warner to open the sequel against Paramount's new "Terminator" movie!
But like I said on the DVD of the original (did you pick up a copy?) -- "Magic Mike" was fun, hot, and sexy, and Channing Tatum is a revelation! (See below)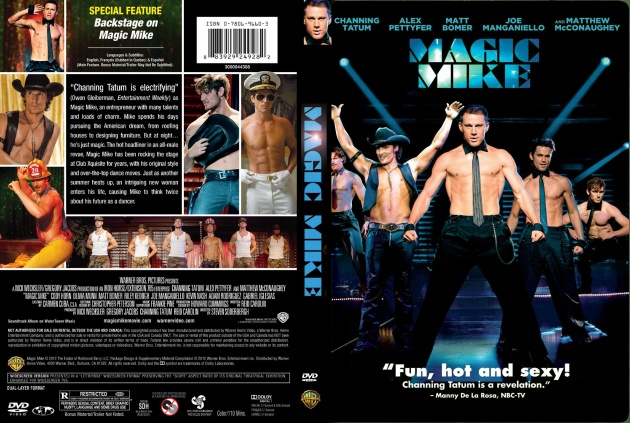 +
And I still think "Magic Mike" is fun, hot, and sexy but that was under director Steven Soderbergh.
The sequel will have Soderbergh's assistant director, Greg Jacobs, at the helm but original scriptwriter, Reid Carolin, is co-writing the screenplay with Tatum. So we'll see if Jacobs' has the chops to make an affecting male stripper movie (HA!).
Lots of things to look forward to for "Magic Mike" fans -- Broadway musical and the sequel!
And then of course, the hot, oiled bodies of the cast -- Tatum, newly-minted Oscar-winner Matthew McConaughey, Alex Pettyfer, Matt Bomer, and Joe Manganiello.
And just for fun, let's re-watch my original interviews with the "Magic Mike" cast, shall we?