I love that feeling when I'm starting to animate a film - when I feel like I've planned enough that I know what direction I'm going in, but not planned enough that I think it's going to be boring. Yesterday I spent the whole day hammering out this thumbnail storyboard: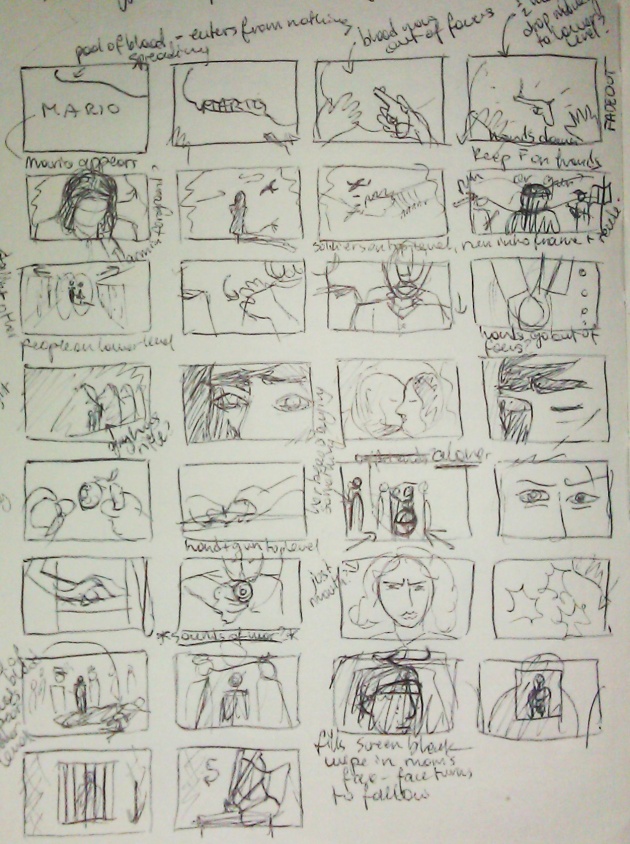 This film will probably veer from this as I go, based on the vagaries of the technique I'm using, or how long things are taking me to animate. But it's great to have a solid starting point. I also created a short test to try out changing the focus from one plane to another. Please visit my other blog to watch it.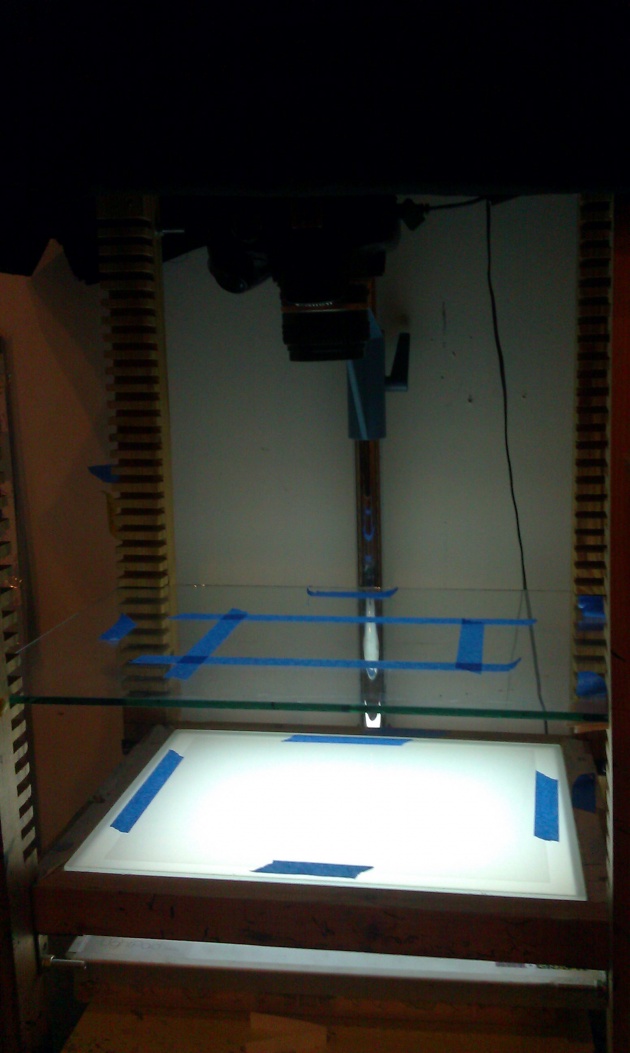 Above you can see the blank canvas of my stand before starting, and below you can see the title of the film (Mario) being engulfed by a pool of blood. Yup, this film is gonna be dark!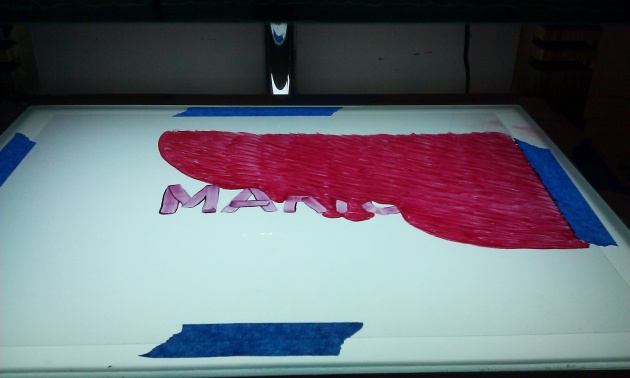 I had to cut off the stems of two of my brushes to get them to fit under the top layer of glass. It's something I don't think brush manufacturers have in mind when making their stems!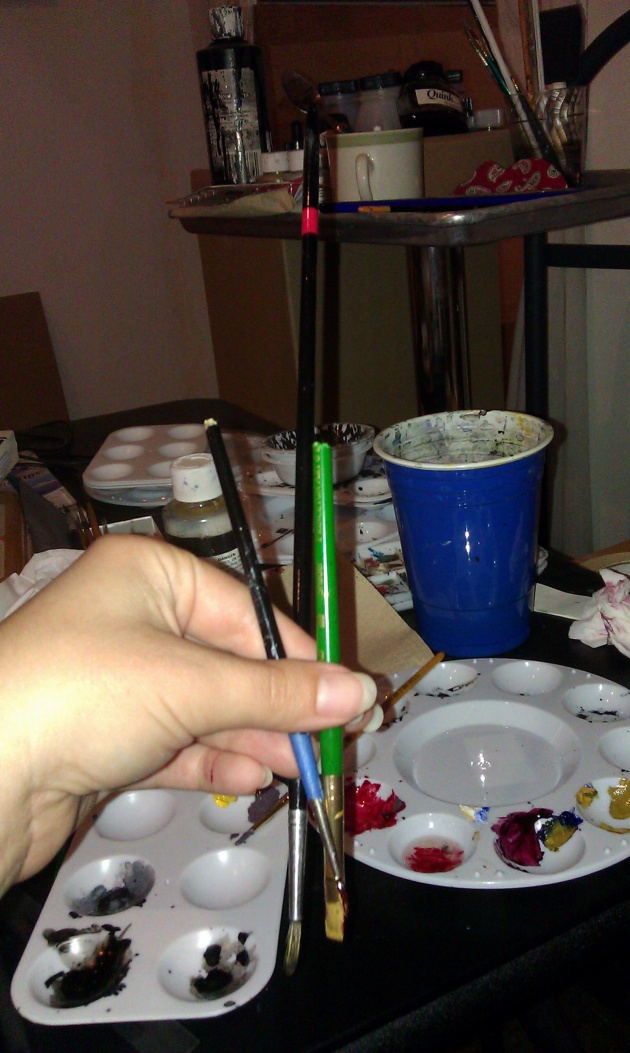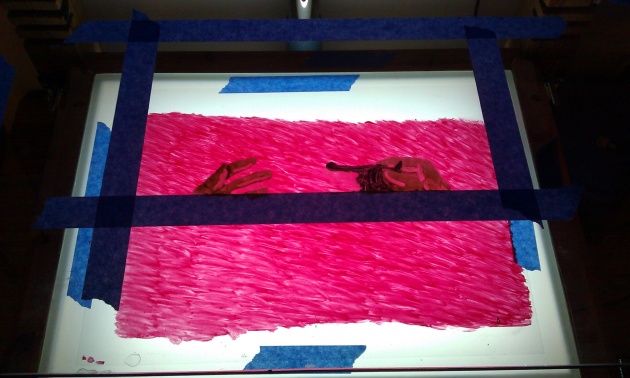 Above you can see the top layer is now in use - I'm learning a lot about the quality of paint necessary on the top layer, when you're bottom layers is covered with a color - the top layer's colors are influenced by the bottom layer, and it appears invariably darker. I'm excited about how it's going! I've done about 12 seconds so far.