I just finished animating the second stanza, of this song, even though I had to stay at the studio until 1AM last night to make it happen. This stanza translates as:
"I had a girlfriend who left me, like a swallow in the spring. I fought a lot for the flag to liberate the homeland, true youth."

Again, it sounds much better in Italian.

I discovered a new problem with paint-on-glass when I came in yesterday. Yup, that's a dead fly in the paint on my top layer: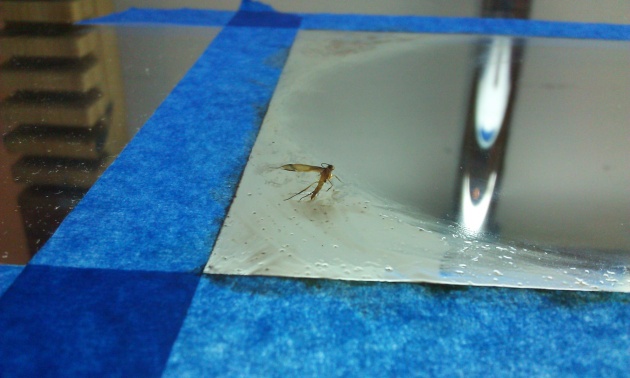 Luckily I was able to extricate it with a scalpel with minimal damage. And I guess I have to start covering up my stand before leaving.
Here are more shots from the scene: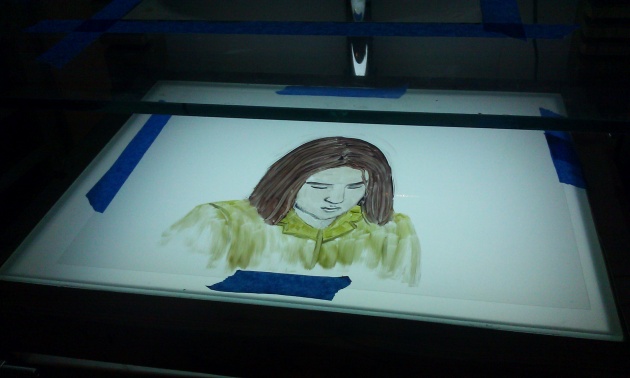 A girl appears in a flashback,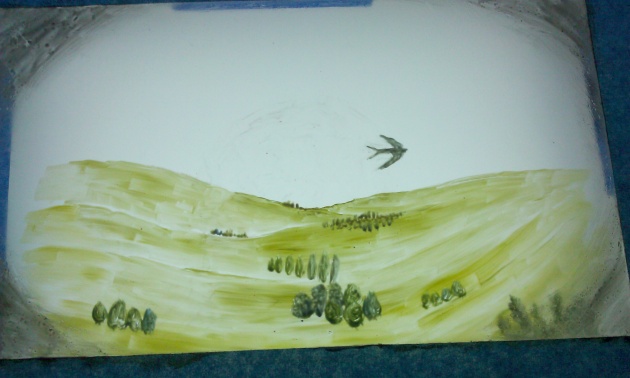 the girl recedes and turns into a sparrow;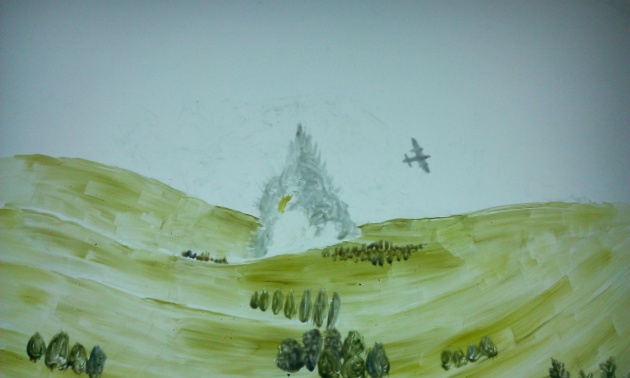 the sparrow turns into a WWII bomber, which circles and drops a bomb in a valley,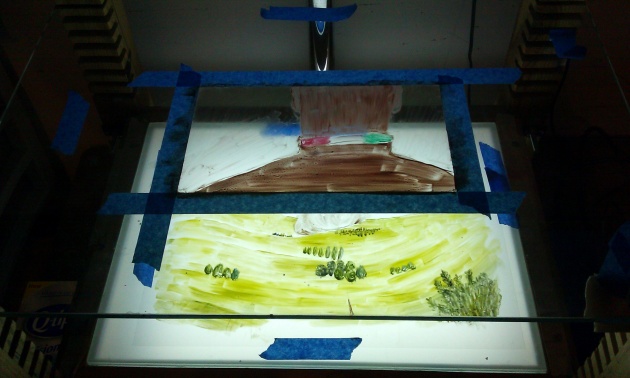 a soldier blocks the camera view momentarily as he runs towards the bombing,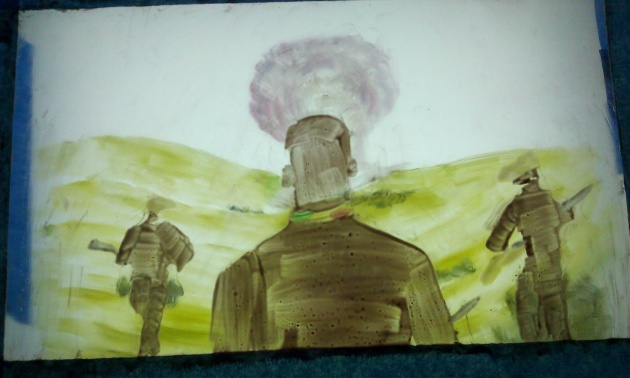 he is flanked by two other soldiers and they all run towards the smoke.
Overall I'm having fun with the technique, though it's a lot more fun when things are moving quickly and I can be a lot looser with the painting. I tend to get caught up in detail and that make the animation take forever.