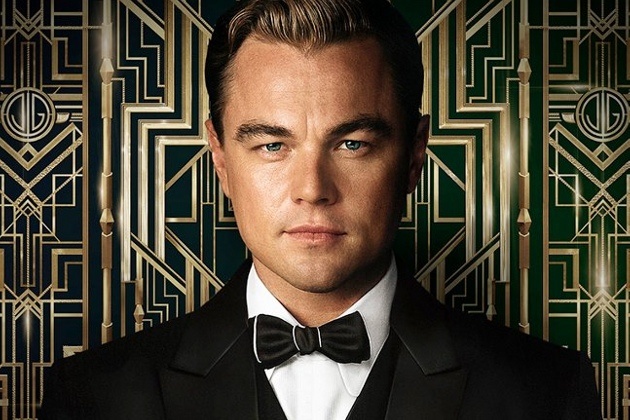 It's still great!

Over the weekend, based on studio estimates, "The Great Gatsby" opened to a staggering $51.1 million, but by Monday, when the actuals started rolling in, the Baz Luhrmann movie dropped by a mere, $1 million, still putting the film solidly at No. 2.

And it's quite a feat! For a non-tentpole movie that is not based on a popular comic book or a sequel, but rather on a classic literary novel, "The Great Gatsby" performed splendidly with $50 million ($50,087,184 according to boxofficemojo.com).

If you've ever doubted the marketability of Leonardo DiCaprio, stop right now. He's one of those rare box-office stars that can open a movie!

But, "The Great Gatsby" was still not successful in toppling down Robert Downey Jr. and "Iron Man 3." The Marvel flick stayed at No. 1 with $72.5 million.

And Tyler Perry and Lionsgate, we feel your pain! The other new wide release of the weekend, "Peeples," flopped at No. 4 with $4.6 million.
In the international market, "Star Trek Into Darkness" opened strongly with $31.7 million in just seven markets. The sequel to the J.J. Abrams reboot opens in the U.S. this Friday, so move over Downey Jr. and DiCaprio, Captain Kirk and Spock are about to take control.
Here's the list of the Top 10 Box-Office Movies for the weekend of May 10th:

1 -- Iron Man 3 $72,525,615
2 -- The Great Gatsby (2013) $50,087,184
3 -- Pain and Gain $5,001,029
4 -- Tyler Perry Presents Peeples $4,611,534
5 -- 42 $4,588,209
6 -- Oblivion $4,114,665
7 -- The Croods $3,609,028
8 -- The Big Wedding $2,490,362
9 -- Mud $2,343,000
10 -- Oz The Great and Powerful $1,078,233
Here's my review of "The Great Gatsby:"