As said in my previous post, my project´s music needs to be original, and for this particular case (Sinnside) I talked to Isabel Latorre to create the OST.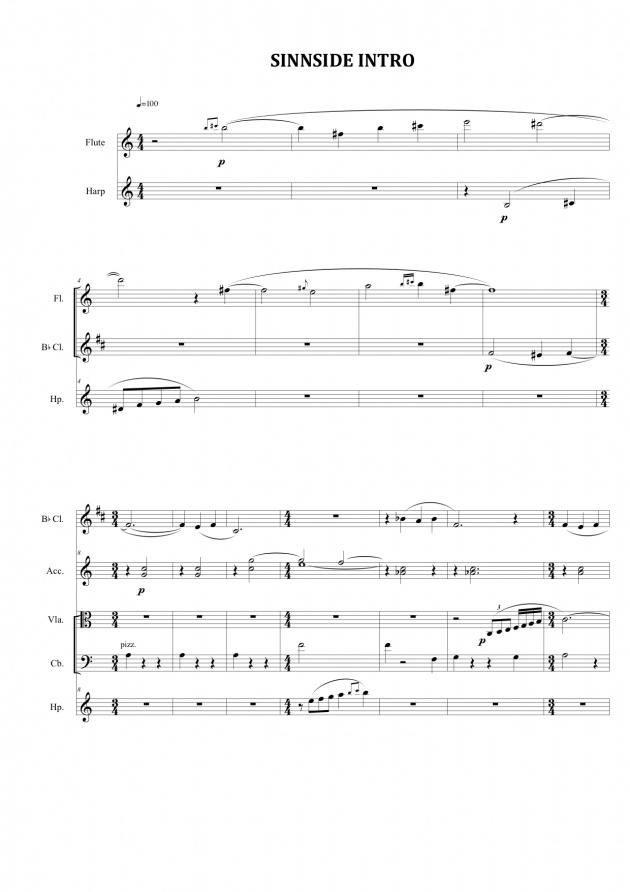 Isabel undertook a Degree in Composition at the Joaquín Rodrigo Higher Conservatory of Music in Valencia and also studied for a Degree in Audiovisual Communication at the Polytechnic University of Valencia. After completing these programmes of study (which included the Premio Extraordinario Final de Carrera) she moved to Brighton (UK) to read for an MA in Music at the University of Sussex. There she specialized in "Studio Composition" and "Music for Film and Media".
I have nothing but great words for her job in Sinnside!
The whole project is pretty different to what it is used to be watched in a regular horror film, so the music had to be also unique. We started brainstorming and little by little we were able to put everything together.
The result is full of contrasts: sweet, dark, creepy, dramatic, funny... Just like Sinnside needed!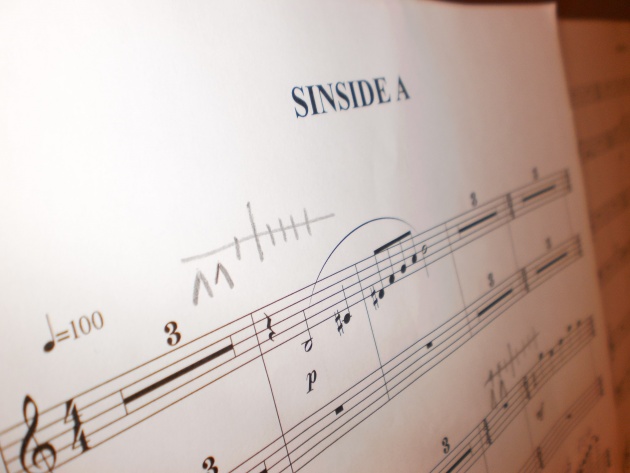 We also recorded some instruments for giving a more realistic feeling to the music, such as a harp, accordion and some voices (a female soprano and two kids).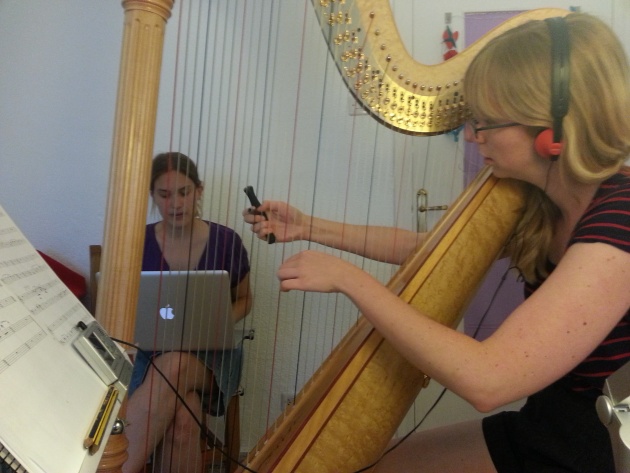 Arpist Laura Castelo.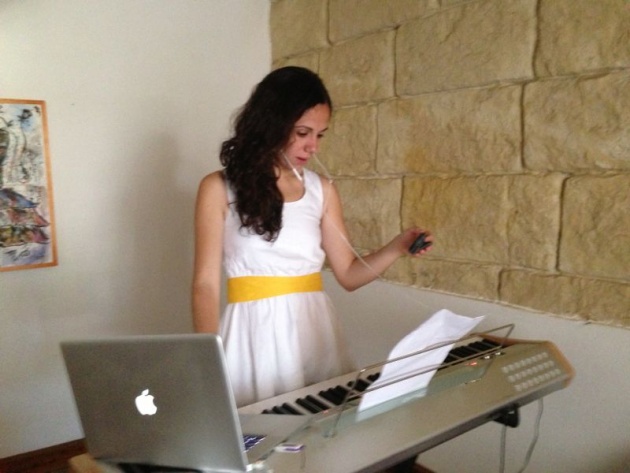 Soprano Miriam Pascual.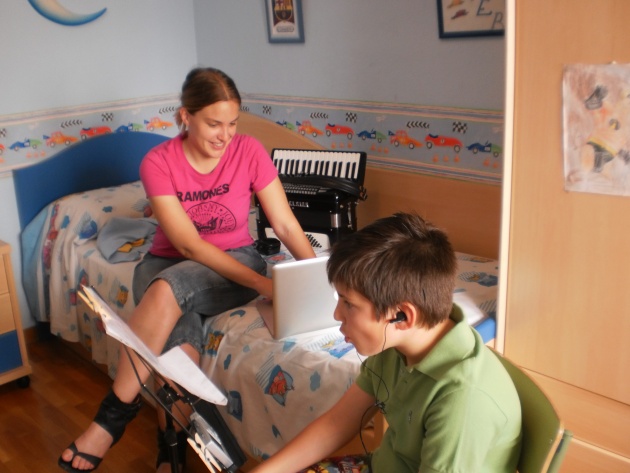 Children´s voices Javier and Adrián Latorre.
As you can see, in a low budget film like this one there´s no money for recording at a studio but if you think this would be sounding homemade... Let me show you some final results with Isabel´s work + Jose Luis Canalejo´s sound engine!
Previous Sinnside articles: