My Ambition
Human Chain Foundation (Serving Humanity)
Ambition means your utmost desire. Progress, peace and prosperity are the outcomes of human ambitions. My ambition is to help others.
This world where we are living is full of needy and poor people. Whenever I go outside home, I see many people who are helpless and have no way to earn money because most of them are old enough that they can't work but they start begging to eat n live. And some of them are disable persons, who can't do anything but to beg.
But there are most people who don't want to work but they consider themselves that they are not talented and can't work. So they adopt the way to start beg.
Whenever I look at then, I just feel pity for those who are disable and needy. But I feel bad for them who are lazy enough to do nothing but to become beggars.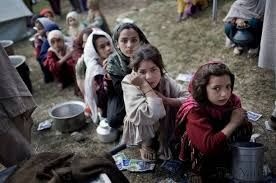 Whenever I get the opportunity, I try my best to help needy people as this my hobby too. I ask my friends and family members too, to help them so that they can live their life as they want to live.
I try to participate in the well wishing organization whose work is to help those who are unable to do any work and those who are disable. This gives me the inner strength and courage to do such things which benefits the people and that it doesn't harm them in any way.
In my social life as well as practical life, I try more and more to help people if they are really helpless and needy. I just wish if people help me in this effort of mine. I request you all to support my page which is for the sake of needy people.
https://www.facebook.com/TheHumanChainFoundation