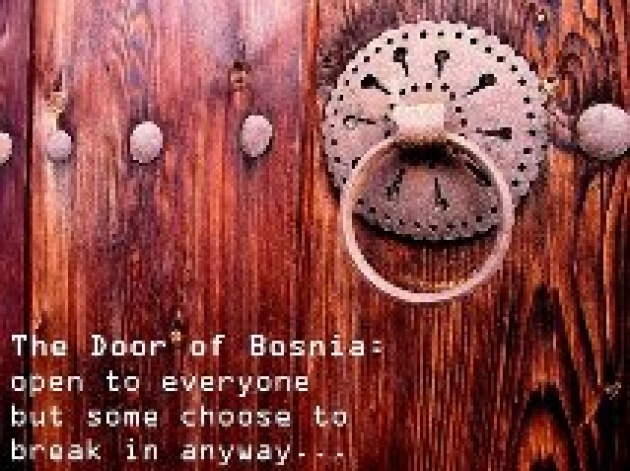 "Where we love is home, home that our feet may leave, but not our hearts." This quote by Oliver Wendell Holmes, Sr. capsulizes the plight of so many of the displaced and refugees in today's world. Naida Sekic, a member of the Bosnian diaspora who now lives in Sweden and has been a guest writer for Diplomatically Incorrect, has just returned from a summer visit to Bosnia. Her essay below describes the hurt of separation.


"BOSNO MOJA, MAJKOM ĆU TE ZVATI", By Naida Sekic



"Maybe I should hate them but I cannot. I do not have two hearts, one for hate and one for love…"
"We live on earth [for a day or two]. Give me the strength to forgive. For he who forgives is the greatest. But I cannot forget."

--- Meša Selimović


I love my pen and paper. I do. But writing becomes very difficult, nearly impossible, when writing about Bosnia; as if there is nothing to say. Or so it seems. But quite the contrary, my heart is an ocean filled with love, hope, dreams, feelings, emotions and beautiful experiences of Bosnia and I suppose I dare not do them injustice. Perhaps there is too much to say and not all can be said at once. But I do try. I must try on behalf of all innocent people who lie beneath us as a result of pure evil. And I shall forever try to speak my heart, or as William Wordsworth would say "Fill [my] paper with the breathings of [my] heart."


Esad Boškailo, "a doctor who survives six concentration camps in Bosnia", writes in his book Wounded I Am More Awake – Finding Meaning After Terror "Goodbye is one of the worst things you can say." For me, the feeling of "goodbye" is even worse. Saying goodbye to the place you call home is very hurtful, and the feeling of letting go of something so precious is never easy. Whenever I must go, I leave with a shattered heart and a broken smile. I feel as if a thousand thoughts run through my mind, all at once. Why must I leave when I have done nothing wrong? Why was I driven away from my home? Why did they do this to me, my family and my people? What have we done to deserve this? What could I have possibly done to them at the age of eight months for them to take what is mine?


They robbed me of my home, my family, my country, my toys, my blanket. They stole from me in more ways than they know. I ask myself, are these people happy now? Are they content with their accomplishments? As the character of Baba in Khaled Hosseini's The Kite Runner says "There is only one sin, only one. And that is theft. Every other sin is a variation of theft. When you kill a man, you steal life…You steal his wife's right to a husband, rob his children of a father. When you tell a lie, you steal someone's right to the truth. When you cheat, you steal someone's right to fairness…The most wretched act in the world is stealing."


Everything is a matter of choice; it's what we do and what we don't do. One chooses between right and wrong, good and evil. They chose to redden their hands, their hearts and their souls. But it's OK. It's OK because, as Oliver Wendell Holmes, Sr. would say "where we love is home, home that our feet may leave, but not our hearts." Despite their attempt to take me away from where I belong, my wings insist upon flying me back to my nest. Yes, the hurt of goodbye does linger but the memories never fade. My memories of Bosnia are my hidden treasures – treasures that lie within the depths of my heart, there to remain for as long as I shall be.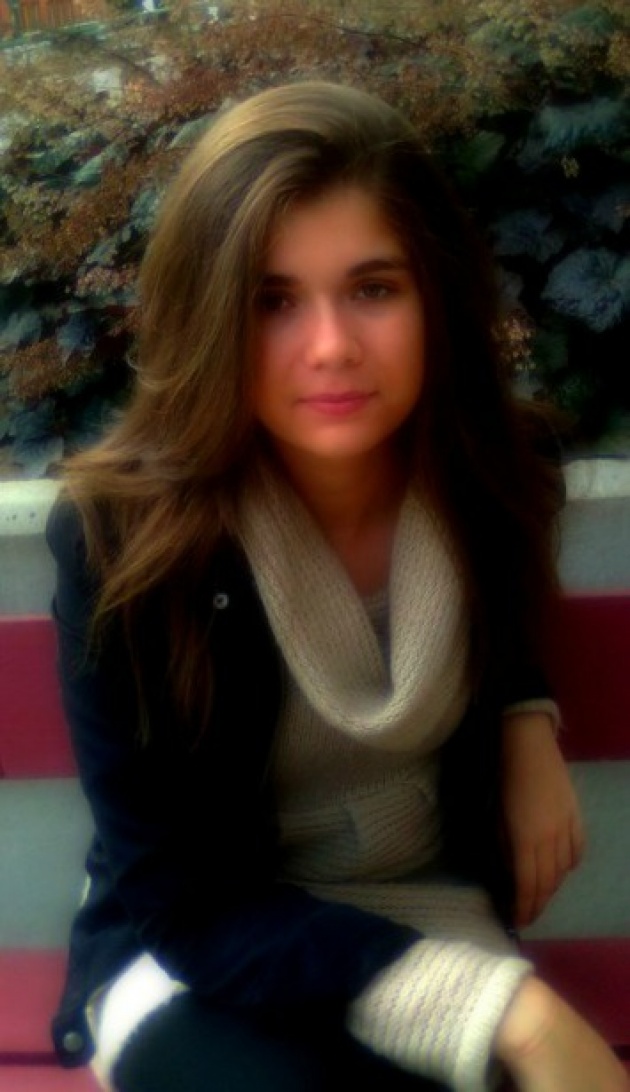 Follow Naida on TWITTER @SrcePutnika and Facebook: Naida Sekic






Become a Facebook Friend: "Susan Sacirbey" & "Diplomatically Incorrect"
Twitter - Follow us @DiplomaticallyX



See more at our popular video blogs and Current News Event Articles:
http://diplomaticallyincorrect.org/c/diplomatically-incorrect

and http://diplomaticallyincorrect.org/c/bosnia