I decided to use my own experience for this blog 'coz I usually make blogs based on the articles i have read and on my observation and opinion but this time I want to share one of my memorable moments
Two years of not having communications because she was working in Malaysia. Strict Country, strict employer. Then when she came home we're in a complicated situation. She just simply gave up. It took months for us to fix our relationship, when she plan to live here temporarily in Cebu leaving her hometown Cagayan de Oro for a good reason. She'll be here for the processing of her next work abroad. She reach out with me, and we planned to go out. I went to Senior San Vicente Chapel there in the San Fernando, Cebu. that's the one near on where she's currently living. Every birthday, i take a leave to visit the Chapel for a thanksgiving on my blessings and for my prayers. But this time it was different. my routine was added with going to cemetery to visit my mother's grave. And i never imagined that in my whole life that my mom would pass that early. But i have to force myself to move but not to forget. Good thing my girl's with me.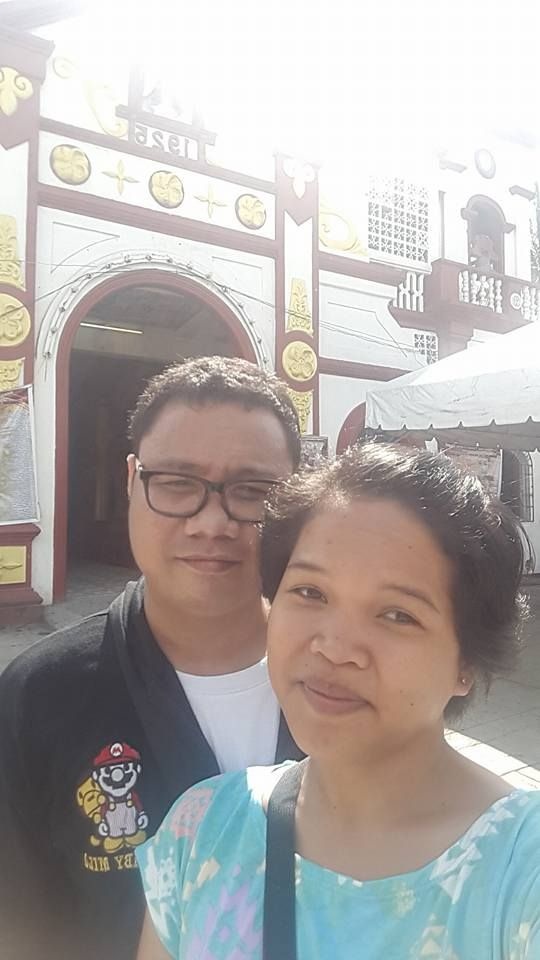 This was in Pitalo San Fernando Cebu. Their Patron Saint Senior San Vicente Ferrer. I was not able to secure a photo of the Patron Saint because we're not able to reach the altar where it was placed since the back part was being repaired due to the incident not so long ago where back part was burnt accidentally by the lighted candles. They said that it started when a cancer survivor bought candles worth of Five Thousand Pesos for a thanksgiving. The people don't blame that person actually. And we understand how that person feels right now. That person won the greatest battle of his / her life. 'coz if that happened that my mom would be save from cancer i will visit every churches here in Cebu for a thanksgiving. But still we're not blaming God for that. I thank God for letting us have my mom for 49 years of her existence. Anyway i won't be doing that much emotional so let's keep it that way.
Then we went to our next stop, the Saint Francis of Assisi Church in Naga. We're there for a couple of minutes and we have to go to our next stop since we don't have much time for the movie date later. We went to Immaculate Heart of Mary Church in Minglanilla Cebu. I almost forgot the name of the church since i haven't been on that church for years.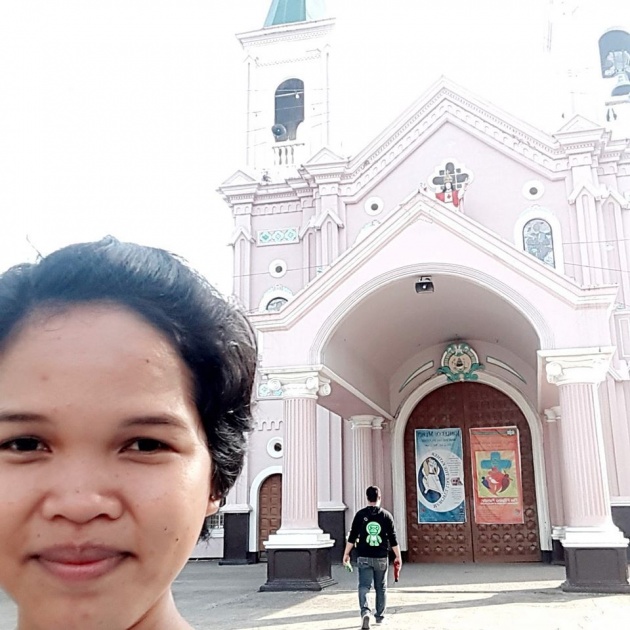 (Immaculate heart of Mary Parish) in Minglanilla
The next stop was right near on my workplace and just a walk away where we will be waiting for our ride to our movie date.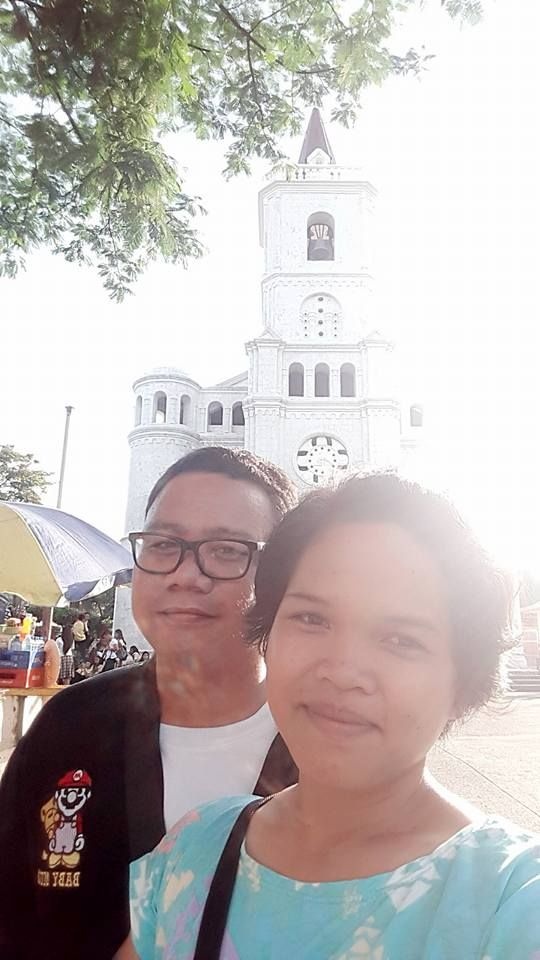 Santo Tomas de Villanueva Parish in Pardo Cebu. Good thing it was already repaired when earthquakes struck Bohol, This Church was damaged but that's just a little. Unlike the Basilica del Santo Niño who have taken more damage.
Anyway let's to back to the movie date. It's just that there wasn't a formal conversation where we said each other that we're finally. It's just that actions speak louder than words.
She bought me a new bag and i'm not choosy because that's a bit expensive you know.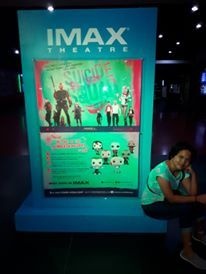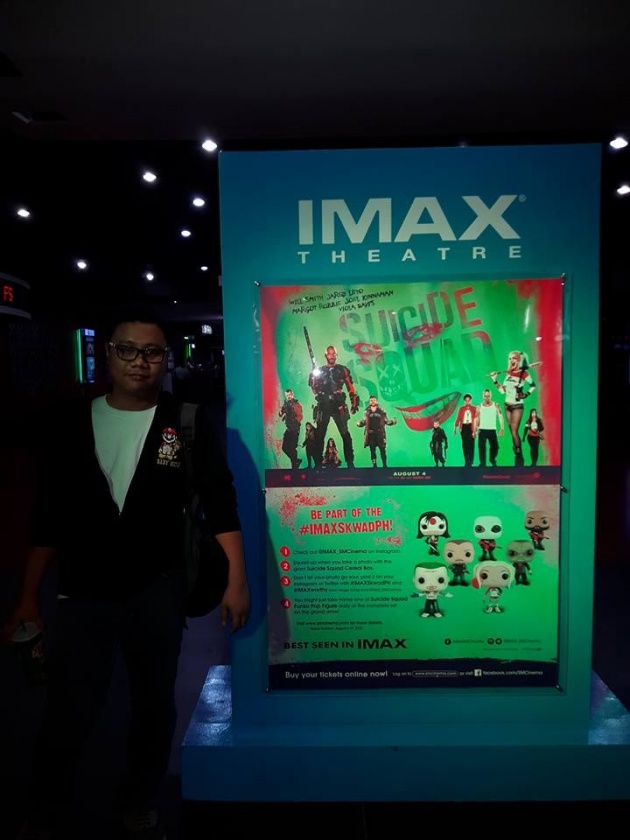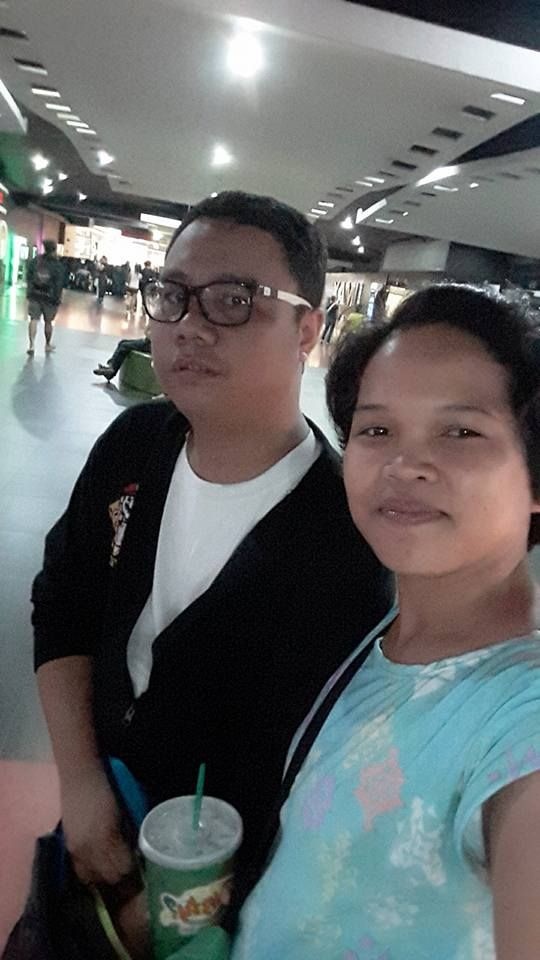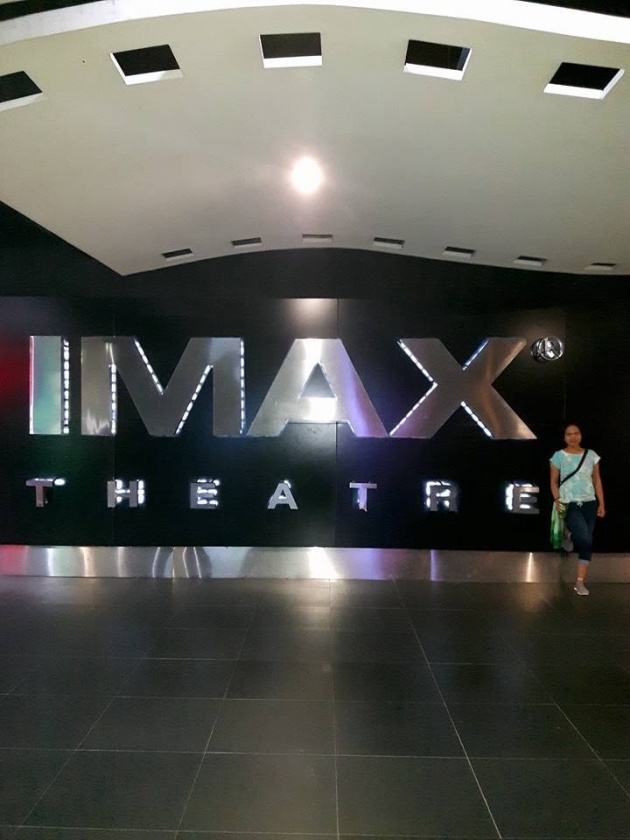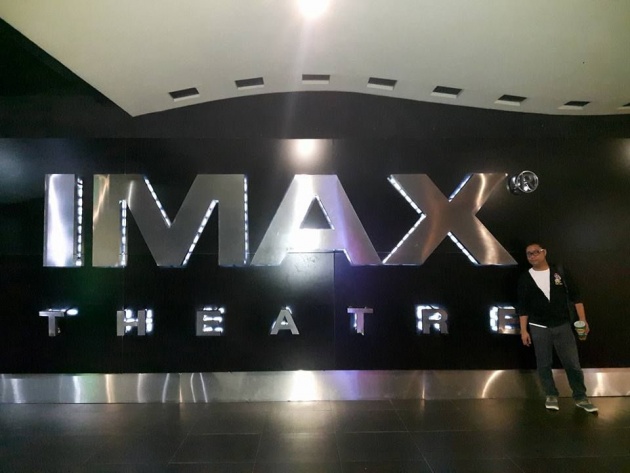 We're having a good time that night. We decided that we will watch the movie "Camp Sawi" but then she saw that poster of the "Suicide Squad" she changed her decision. And i don't want to argue with her that since i still haven't confirmed what's our status already. And that was the first movie date we've ever done. We haven't done that before on the past seven years, how bad is it huh.
Anyway ,we've got to see the movie and I was more excited than her when we watched the movie 'coz i never thought that movie would be that great. And that finally I realized that she never gave up on me. We were like what we're when we have a date before. You can feel her sweetness. And to be honest I never would expected that we would be okay. All thanks to her i've been recovering now for losing my mom. And i'm proud to say that I'm a mama's boy.
I know my mom's watching us right there in the sky. So when i feel the loneliness, i always look at the sky, thinking of our best memories we have. My fear of losing someone was healed in process because of my girl. This only happened on my birthday and i wish more of this will happened next. And i don't know if i'll be lonely again knowing that she'll be heading abroad by next year i think. But I need to enjoy for what we have right now. Just live the present, live life. And Oh, i forgot to mention here how did this movie date was set. Just when we having conversation again, who would have thought that would end up in a movie date. Well, whatever it is gonna happen I just hope this will never be broken again.
For those couples out there, there's always ups and downs in relationship but what what matter is that you both know how to make it right. Nowadays people are saying there's no forever. Well you never know, even that word forever will be again, we still lifetime, always. till death do part. right? yeah! now some of you would agree and some would say why was he talking about love right now when it was like a Vicita iglesia. And I'm really sorry guys since we don't have much that day so many churches we're skipped especially the Basilica minore del Santo Niño and i will take a picture of that soon. I promise you that.
Have a good day everyone!