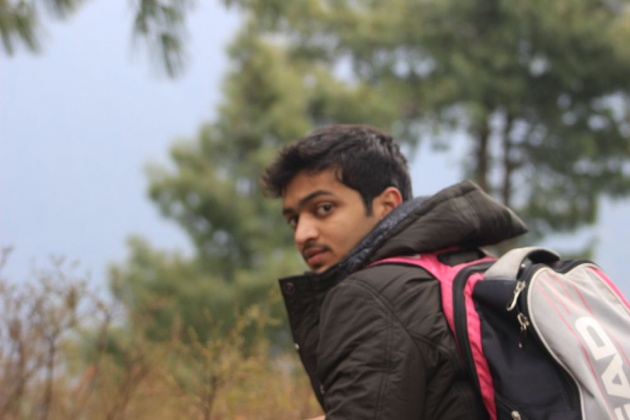 (Image Source=My Own)
Nathia Gali
Nathia Gali is the northern beauty of Pakistan located in the province of Pakistan named as Khyber Pakhtunkhwa. Nathia Gali is Known for it beautiful sights and hiking tracks. The weather at Nathia Gali is pleasent. It's connected to Murree and to Abbottabad with Nathia Gali road.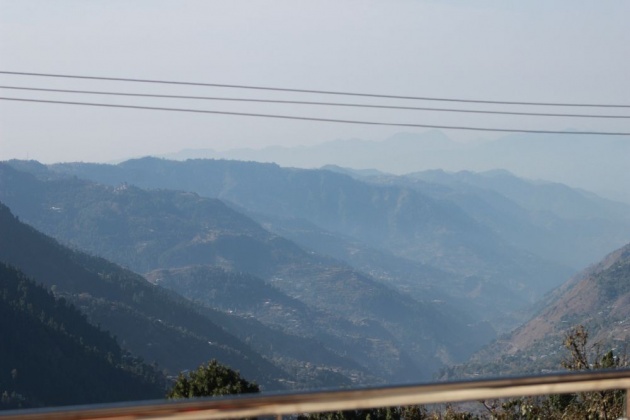 (Image Source=My Own)
This is the view of Nathia Gali from Our Hotel's Terrace. We reached Nathia Gali at night, It was heart touching view when I saw it and captured it in my cam. This is my second time I saw mountains and two of my friends experienced it one time and by seeing this view, We were sure that it would be fun and adventurous.
Introduction to Me and My Friends
As I said before that I planned this trip with my school fellow and with a teacher. So, I thought it's necessary to introduce them.
I'm starting introduction with my childhood buddies.
My Teacher and My Taekwondo Coach
This is my teacher and coach Sir Khalid Rashid Bhatti. He's the man with gold heart with intellectual mind.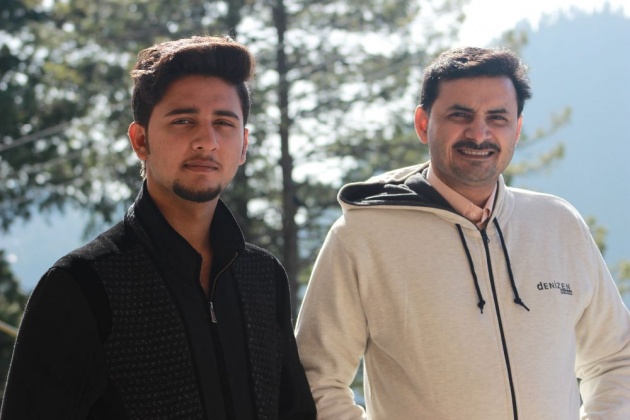 (Image Source=My Own)
Myself:
This is me and this photo is also from one of trip's moments.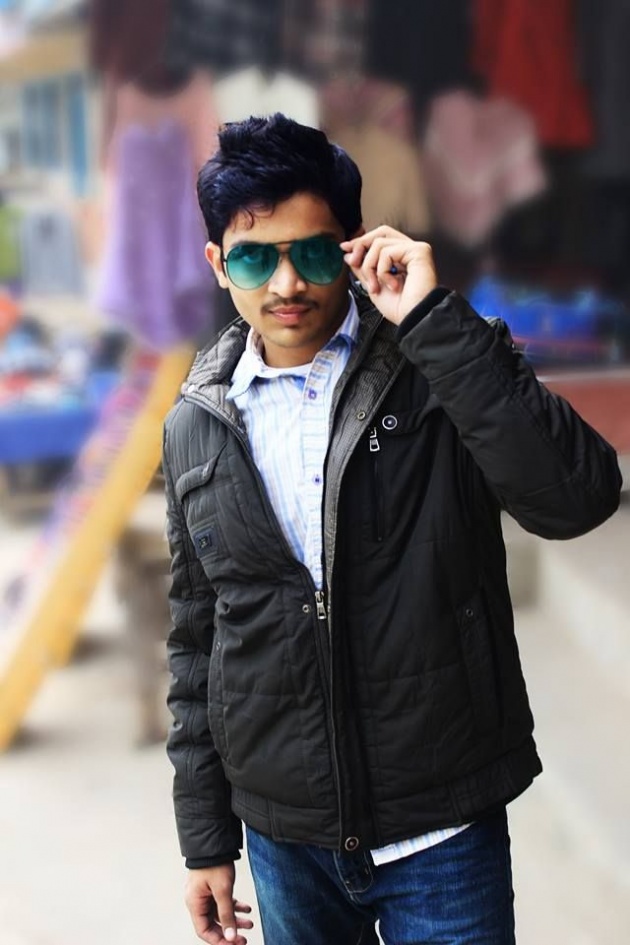 (Image Source=My Own)
Childhood Buddies
Ahmad Khan:
This is my friend till now from class 2. We are great friends.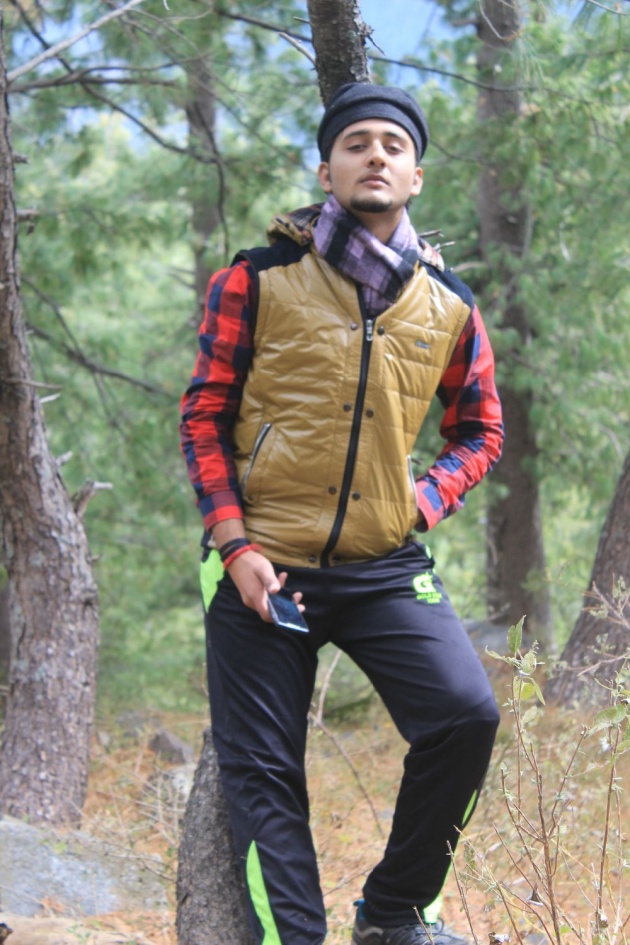 (Image Source=My Own)
Zubair:
This is my friend Zubair He cares for his stuff more than anyone.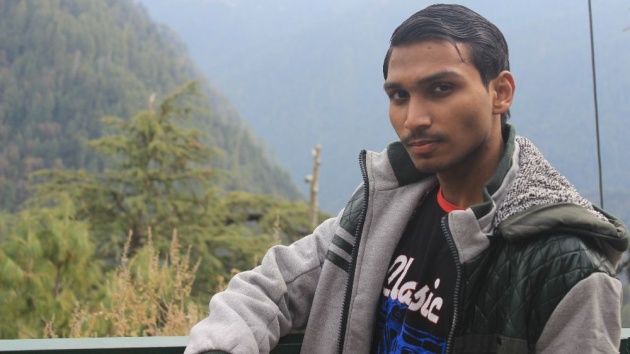 (Image source=My own)
My School Fellows
Waleed Bin Imran:
Waleed became my friend when we met in a tuition when I was in 5th class and he was in 6th. Later, I skipped a class and became his class fellow and now we studying together in 2nd year.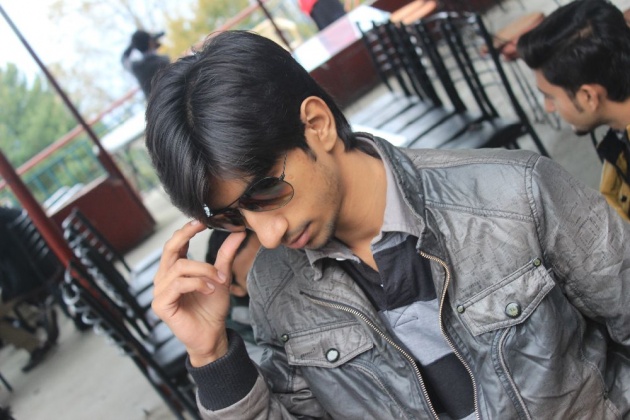 (Image Source=My own)
Rizwan Akhtar:
I just met Rizwan when I prompted to 8th class from 6th class. He became my good friend and sportive one till now. He's standing next to my sir.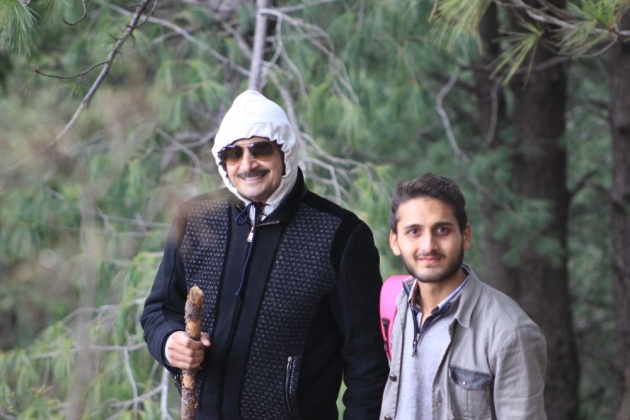 (Image source=My own)
Azeen Ali or Zani Ali:
He was my class fellow in 6th class and we were the naughty boys of the class often punished together. His name is Azeen ali but He like to call by nick name Zani ali.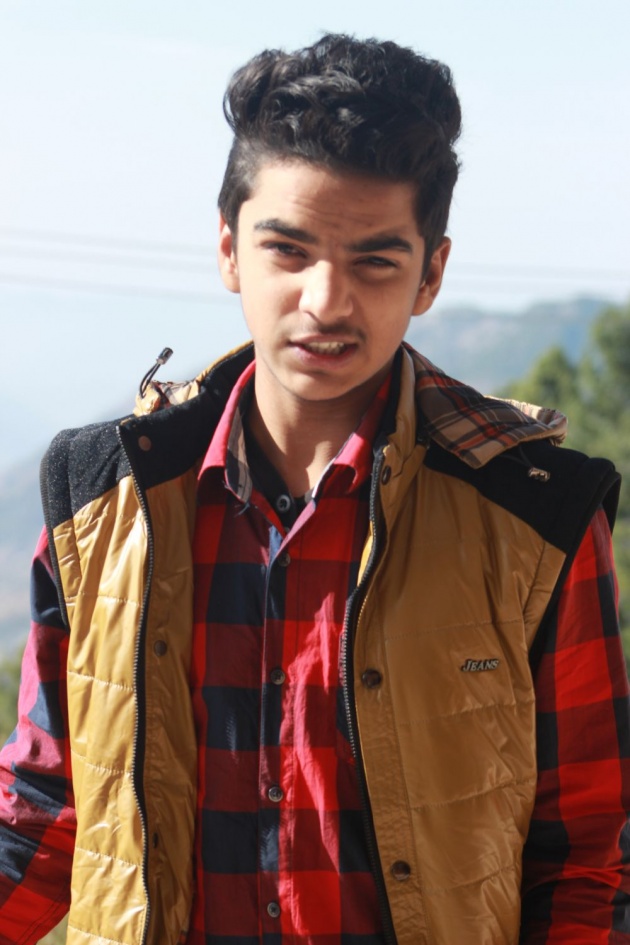 (Image Source=My own)
Beginning of Journey to Nathia Gali
I started my journey with my dear friends and my respected teacher. We had planned this trip since 2nd September when we came back from tour of Islamabad with our school staff. It was summer, when we actually planned to go for this trip but due to some problem we delay our trip. Finally on 1st November, 2015, we started our trip early morning on Sunday.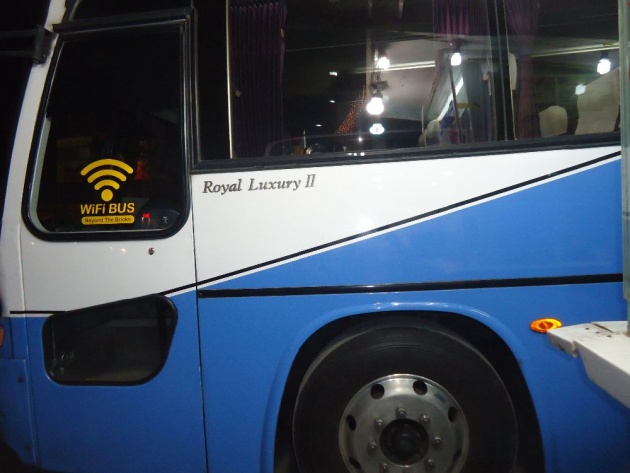 (Image Source=My Own)
We booked seven seats in this Royal Luxury Buss to our capital City Islamabad. We began to move from Lahore to Islamabad at 10:45 am. We enjoyed a lot in way, and took some picture inside the buss for memorizing the moments.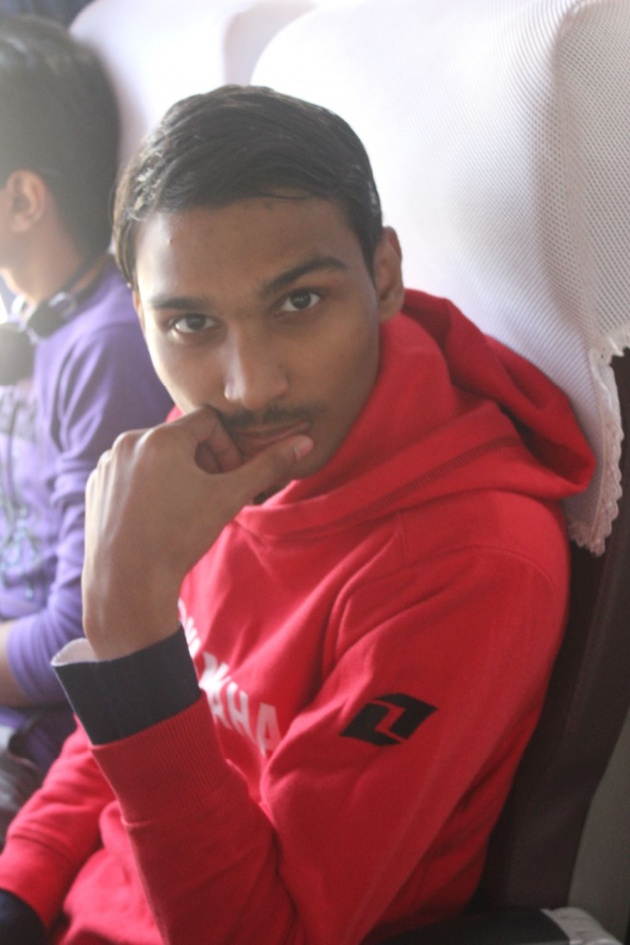 (Image source=My Own)
This is the first picture I captured inside the buss just before we reached Islamabad. During the journey, My friend taught me how to use DSLR mainly how to fix the lenses. We reached Faizabad and took some tea with host waiting for us there to receive us.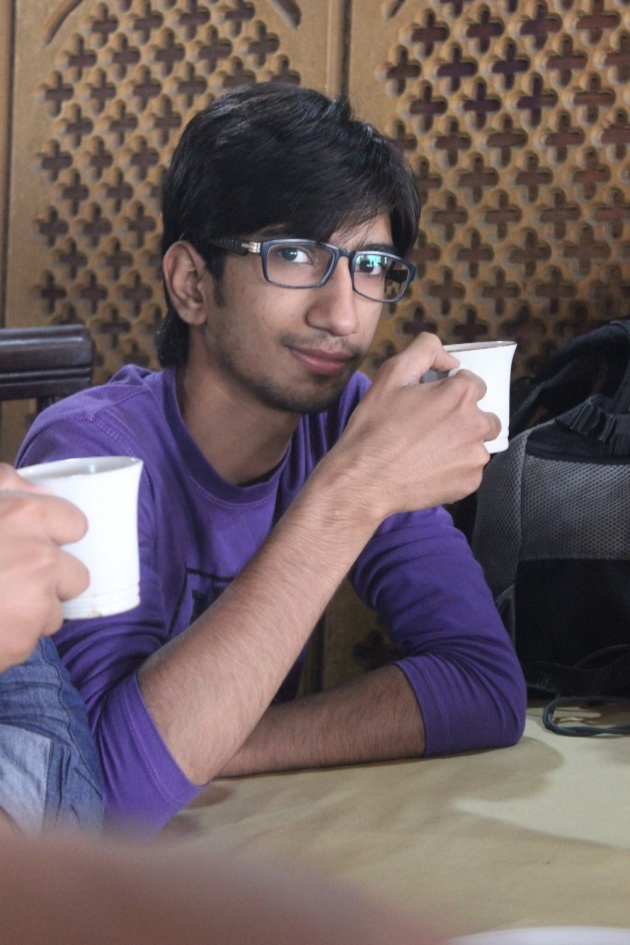 At Faizabad Taking Tea (Image Source=My Own)
It was pleasant meeting with old friend waiting for us. He guided us further about the weather of Nathia Gali and chance of Snow fall as well. After that, we sat off for Murree and with in an hour we reached Murree. The Sun was setting and the whole Sky was reddish orange. It was pleasant to see the Sun set at Murree. We stayed at Murree for thirty minutes to take some rest and got fresh and I was feeling sleep because I had not been slept for 28 hours. So, now you can judge my condition that time but My friends gave the duty to look after their stuff. Later, I did some photography at Murree of My friends.
Here are some moments from Murree Stay: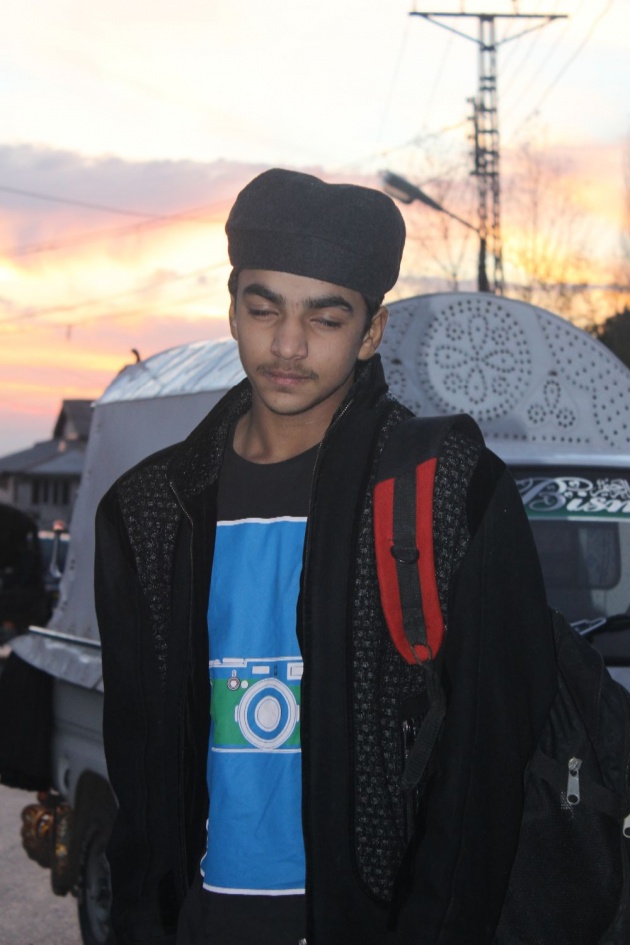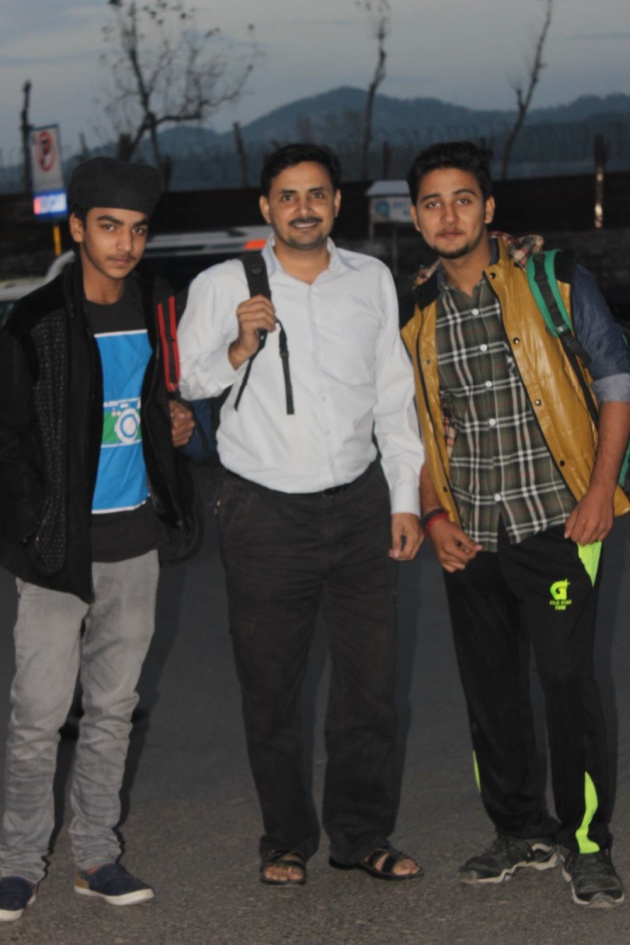 (Image Source=My Own)
Reached Murree at perfect time and saw sunset with great moments captured. Behind them there are the mountains of Nathia Gali.
Reached Nathia Gali:
We finally reached Nathia Gali after long journey of 11 hours. I was exhausted more than anyone. We started to look for a hotel with convenient room within low price. Eventually, we found hotel named "Affaq Hotel". The Hotel is really comfortable and reliable.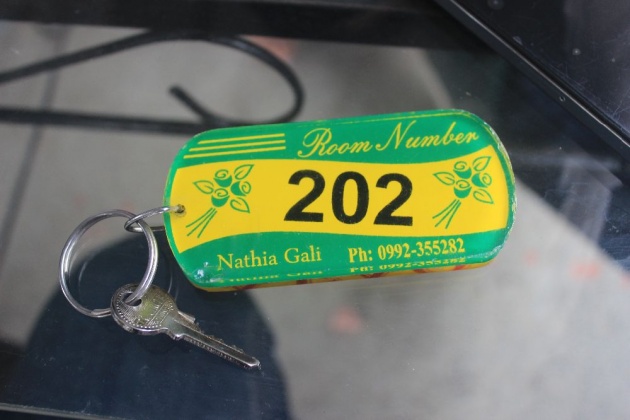 (Image Source =My Own)
We stayed there in room number 202. This is the key of the room. Then we ordered dinner and had it. I went to bed after dinner because I was unable to keep open my eyes. I slept and my friends had great conversation about tomorrow(The places we were going to visit). So, they decided to go Ayubia National Park first from the Pipe line Track. As everyone knows that when you've cam in your pocket you like to click every moment so my friends do too. They captured some pics in room while I was sleeping and it was amazing for me that I didn't miss what they did when i slept. They already captured it in cam.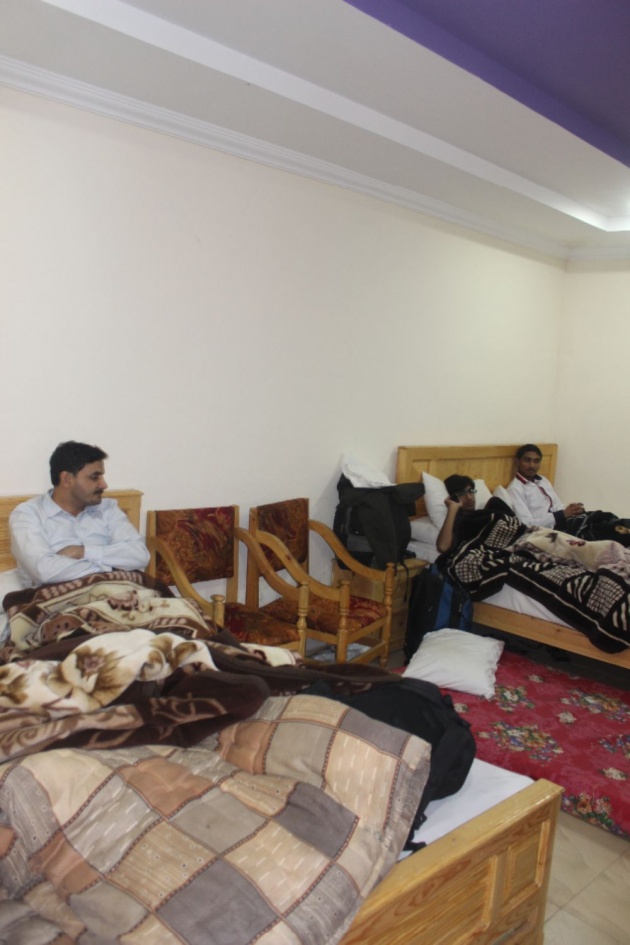 (Image Source=My Own)
(
(Image Source=My Own)
Everybody got taste for mirror photography. My friends did some and our teacher taught them how to take good photograph because my teacher is also a photographer. We learnt a lot from him and still learning form him. He even told us how to exactly hold the cam without damaging the lens. They took too much photograph on the first night at Nathia Gali because it was our first trip to cold parts of our country with friends. I missed photograph with my friends on first night but whenever, we saw our photos they always said, " Buddy,you was sleeping and you don't know how much fun you missed." Dam when they say, I just regret the only the I can do now and it's fun to miss something and usually remembered by your friends. May be you missed something ordinary but your friends tell you in a way that you start thinking, you should be there to see.
I woke up earlier than my friends as I slept before them. They all were sleeping and snoring loudly. I went to bathroom and washed my face and brush my teeth. I came out and saw one of my friend Rizwan is awaking. I asked him that when and where we were going out?. He reply,"Go to bed you mean, let me complete my sleep and don't disturb others". That was not the answer I was expecting but then I thought that It would not bad if I sleep 2 hours more. After going to bed again, I woke up when everyone awoke except Ahmad and Azeen. I asked my friend Waleed that last night he mentioned that the hotel room's bathroom has hot water. He said, " Yes, they do.". Then he turned hot tap on and I took a bath. Then I was the second boy who left the room and saw the great view form terrace of hotel. I was shocked to see the mountains too close to me. It was heart touching view and told my friends guys you must see this view. We judged that Nathia Gali is full of scenic beauty and can be heaven on earth.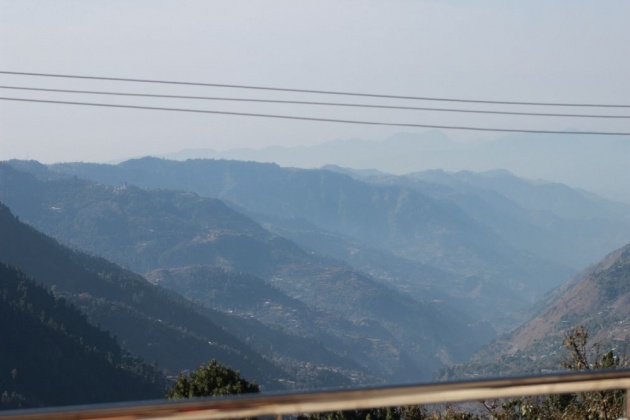 (Image source=My Own)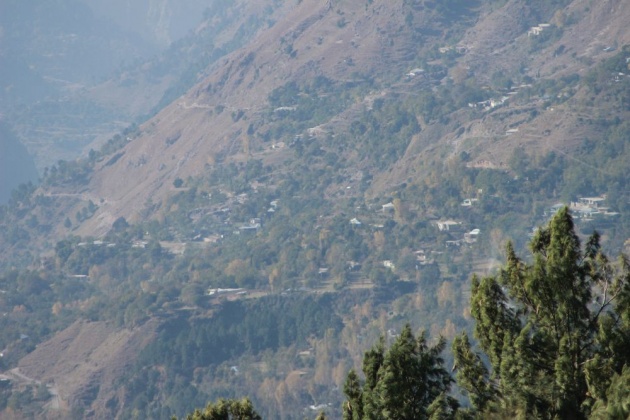 (Image Source=My Own)
This is the view of the Nathia Gali's Mountains from the terrace of the hotel I saw. It was amazing for me because it was My first time to see mountains.
The temperature of Nathia Gali was about 8 degree centigrade or 7 degree centigrade. It was too low from Lahore temperature and I was feeling very cold and after taking a bath, I was freezing. But I managed to overcome this problem. I wore 3 shirts, high neck and a Jacket. I was looking like a cartoon after wearing that much clothes. My friends captured my photo on terrace.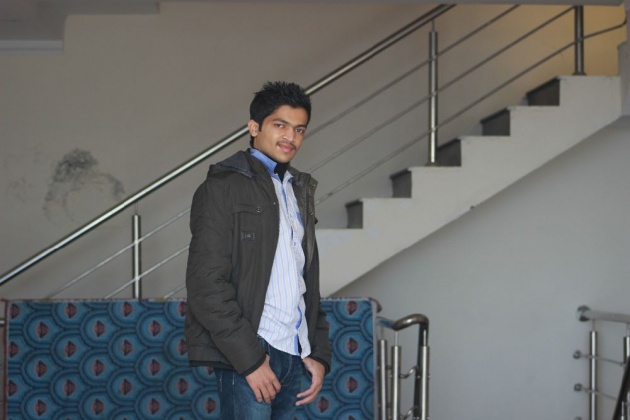 (Image Source=My Own)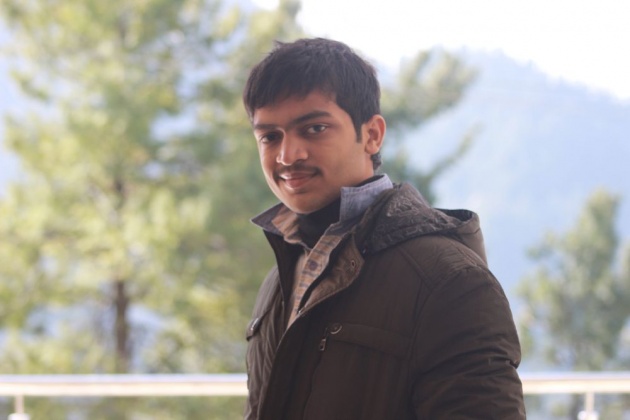 (Image Source=My Own)
These are my photo after wearing too much clothes for intense relief from cold. It was okay when I wear all of these but later it started to sweat me and feeling hot. When I was taking pictures on terrace of my friends and surrounding, My teacher called out my name and said, "Go out with Rizwan and check where we can get Breakfast nearest". Rizwan and me went out of room for looking any restaurant near by but when the manager of the hotel asked that where were we going. We told him that we were going to look for restaurant for breakfast. He told us that Affaq Hotel has all of the services a customer needs. We ordered Paratha with omelet with cup of tea for everyone. We had great healthy breakfast.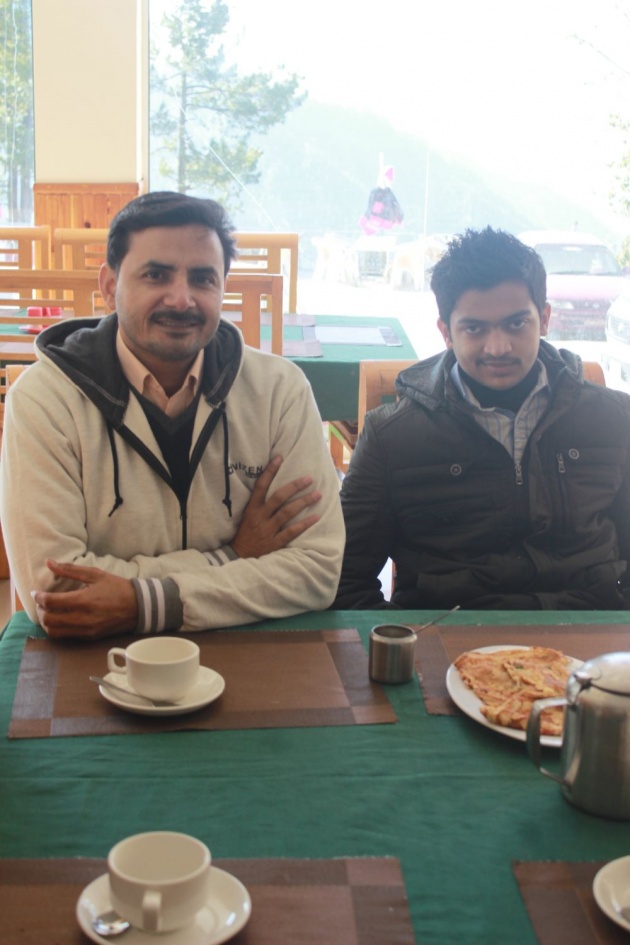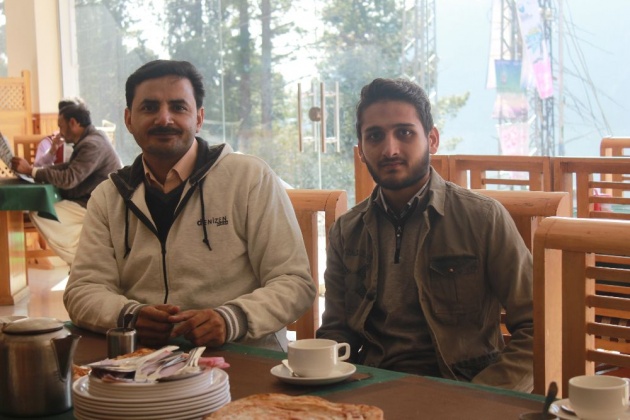 On Breakfast Table. (Image Source=My Own)
After having breakfast, we began to walk on the way to Ayubia National Park from the Pipe Line track. On the way to park, an incident happened to our Friend Ahmad. He ran into area of Monkeys and one of the monkey bite him on the leg but he was lucky that he was wearing double jeans and monkey was unable to to bite his leg but it ruin his jeans. I just got scared when monkey got angry at him and started to make different noises. We took some photos of on our way Actually, not some photos but many photos.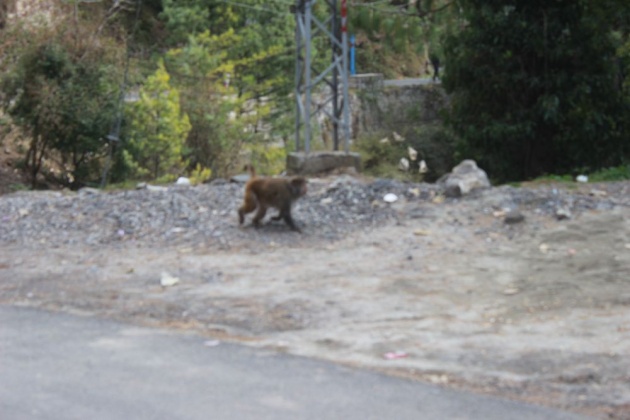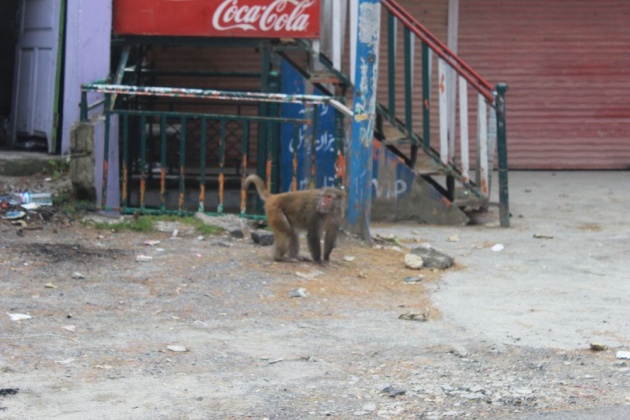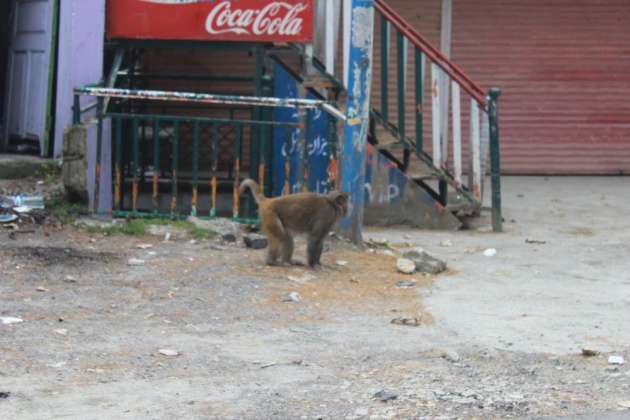 These are the monkeys who attacked My friend. (Image Source=My own)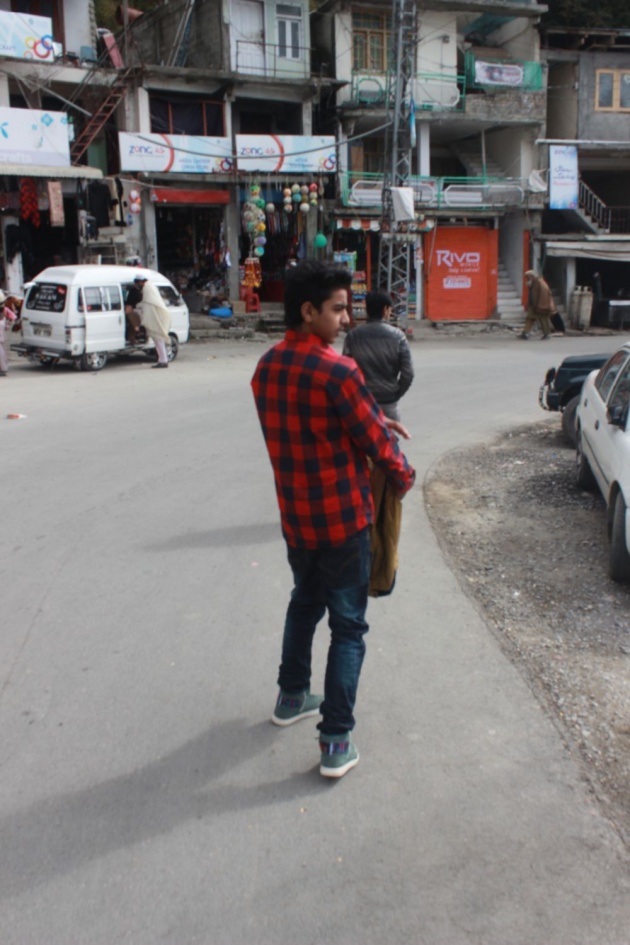 Walking on the roads of Nathia Gali that connects it to Abdottabad and Murree. (Image Source=My Own)
(Image Source=My Own)
(
Captured By Azeen ali when we were walking. (Image Source=My Own)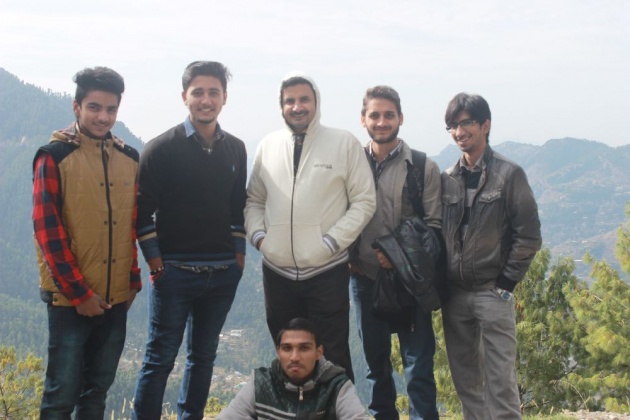 This Group photo was captured by me and You can see the mountains beauty behind my friends.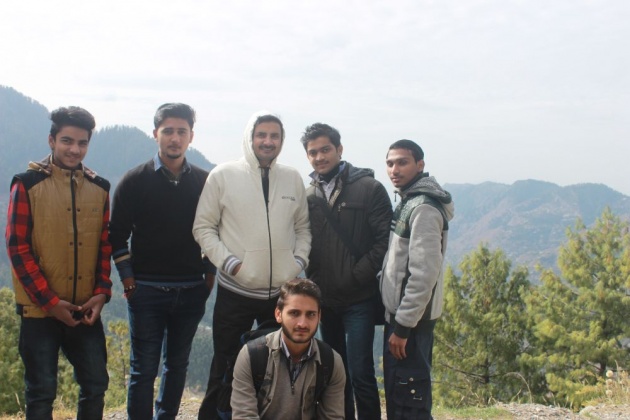 (Image Source=My Own)
And in this Group photo I'm standing second on the left side with my Sir and captured by my friend Waleed. He captured good background along us. We captured awesome sights of Nathia Gali when we were walking to Ayubia National Park. The Nathia Road is beautiful itself. We captured some beautiful pics on the road.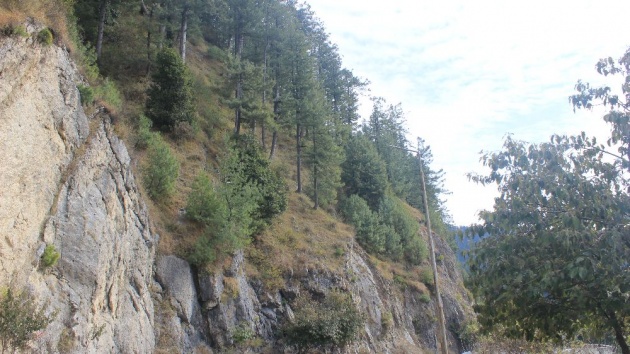 (Image Source=My Own)
(Image Source=My Own)
It was long way to Ayubia and was not ending. As way not ending and camera not letting anyone to walk. My friends took to much pictures. They stand on the edge of the road to capture the background as well and I took a great groupie photo.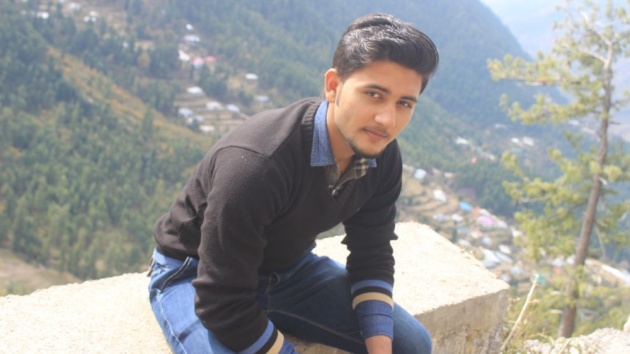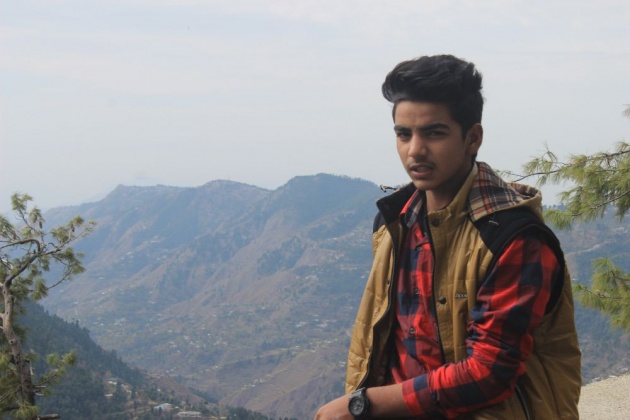 (Image Source=My Own)
The houses on the mountain was amazingly build. It was great sight to see them in night as they turn on lights it looks like stars are below us. Nathia Gali got great charm in night also. Everywhere you see dark and lights make stars below you. It was heart touching sight when I saw it going to Nathia Gali.
Our mini Adventure
We saw a path going up no mountains. Our sir said, " What about little adventure". Let see who gonna climb up fast. I was holding cam, I passed it to friend and starting to climb and I didn't see the track going up. I tried hard by all in vain then My friend said, " Hey, Come up from here. It's easy from here". All of us reached up and sit down to take breath. I was thinking it's tough to climbing up and how I gonna climb up Miranjani Mountain that's 9816.273 feet above sea level. I asked My teacher and he told me that we choose to go to Ayubia that our body got use to weather here and it'll be easy tomorrow don't worry". That gave me some relief. We sat down took some pictures to memorize our mini Adventure. I got a hand injury, it started to bleed bit but later it stop. I actually slipped grab a stem which gave me hand injury. After staying 30 mints, we went down and started to again on road to continue our way to Ayubia.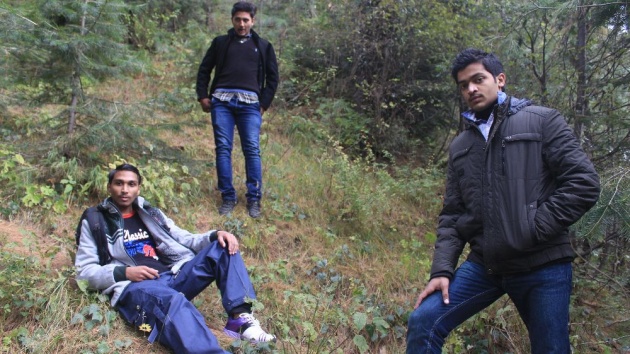 (Image source=My Own)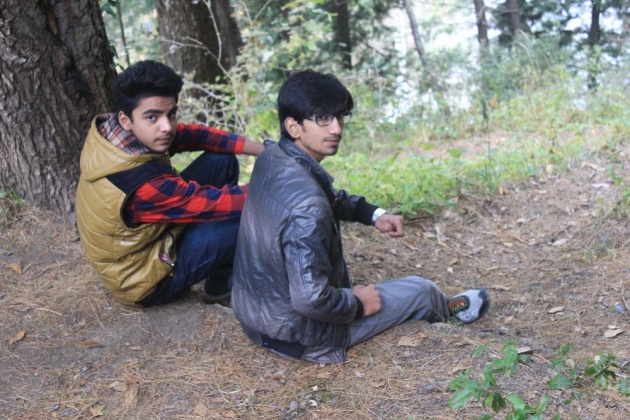 (Image source=My Own)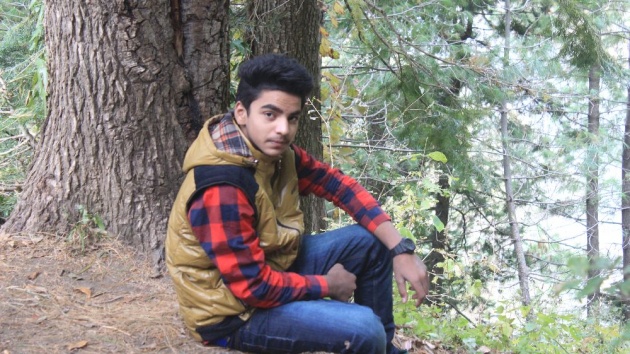 (Image source=My Own)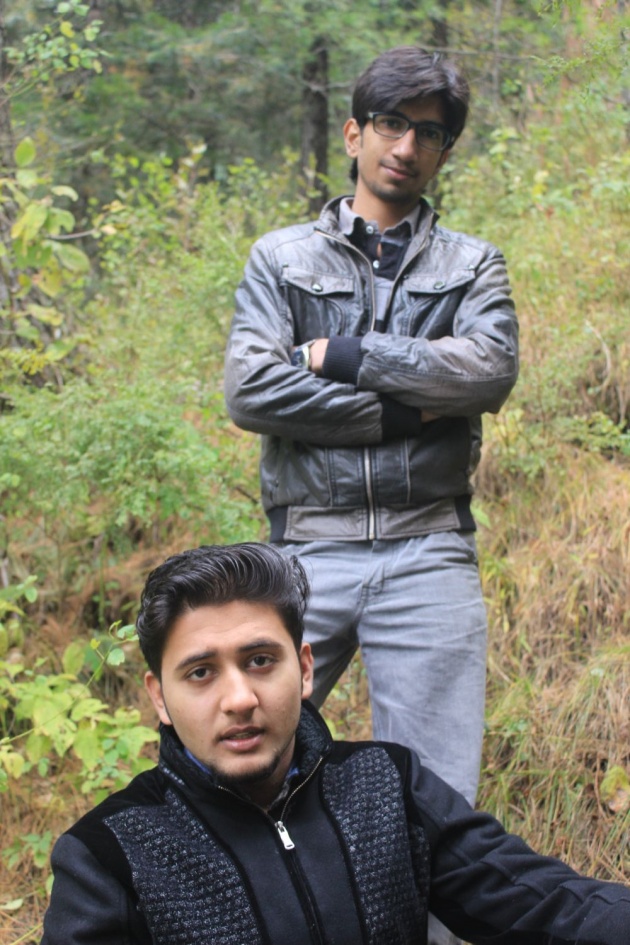 (Image source=My Own)
We forgot to take soft drinks with us. I thought that I would buy on the way. But there was no shop on the road. After waking a lot,we reached Pipeline track and there we saw some shops and we bought some chocolates, soft water and bottle of water. We bought tickets for entering Pipeline track.
Pipeline Track
Pipeline track is about 4.7 km that connects Ayubia National Park with Nathia Gali Road. Pipeline track was designed to provide water to Murree and Ayubia coming from Nathia Gali. Water Pipe is underground but you can see the under your feet.It was manufactured by British people during their rule.
View from Pipeline track is heart touching. As far as you can look, you only see mountains and trees on them. It was great time that we captured. I don't too much pictures of me from this trip because I was the photographer but on Pipeline track this job taken by my Sir Khalid and I also had some good pictures on Pipeline.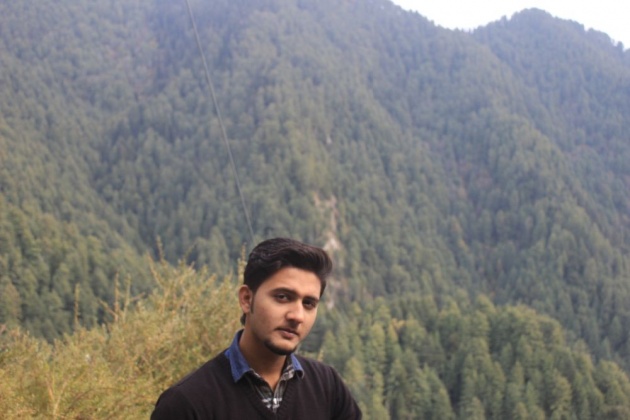 (Image source=My Own)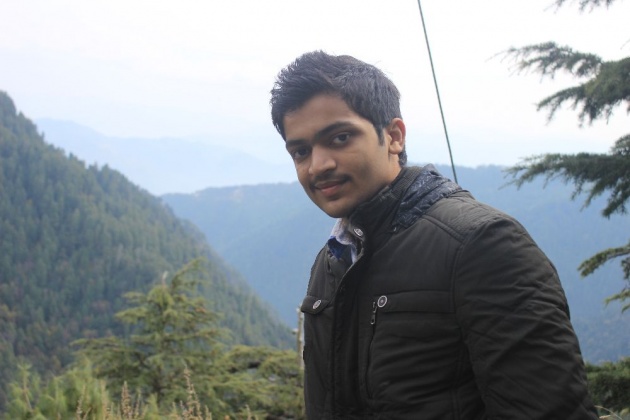 (Image source=My Own)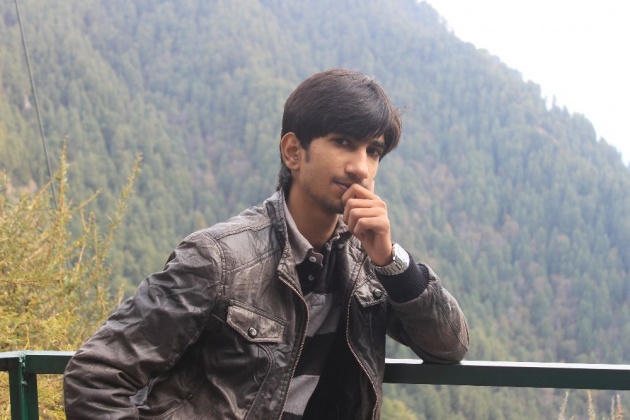 (Image source=My Own)
This photo captured when we bought tickets for Pipeline track. On the ticket counter there is a board with words written on it, "Enjoy Wild life of Jungle" and a warning sign board for wild animals that are open.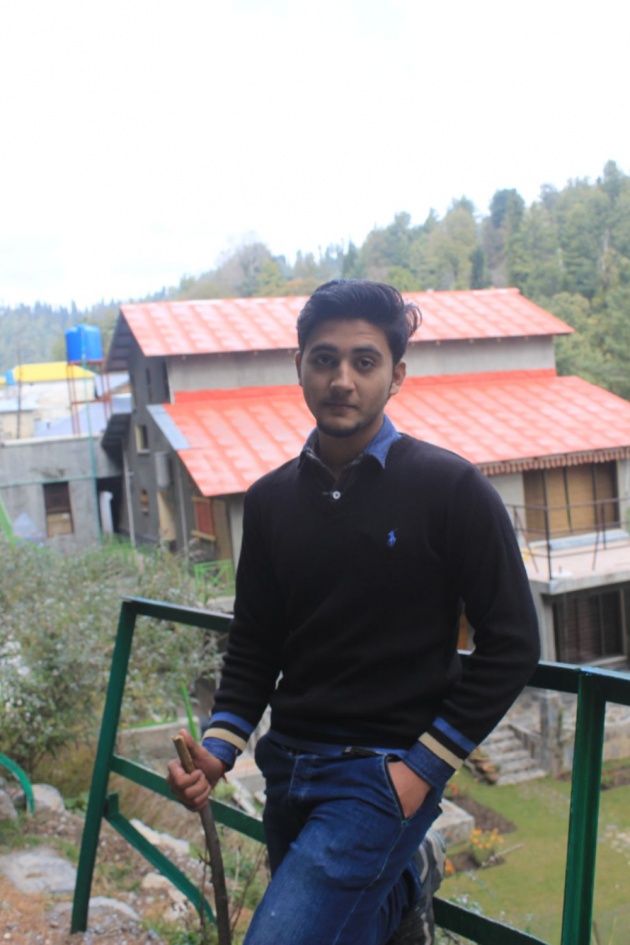 (Image source=My Own)
Basically Pipeline track was build for water supply to Murree and it has its beauty too. We captured awesome pics and saw a burned tree. It looked like a Black tree standing among the the Green Trees. That burned tree has a little plant growing inside it. It was mind blowing that ALLAH creates beyond our imagination and in the way we can't think of. I wasn't expecting a little plant growing inside the burned tree but it was.
This is the black tree I was talking about. We captured it to remember the unique thing we saw on the Pipeline track.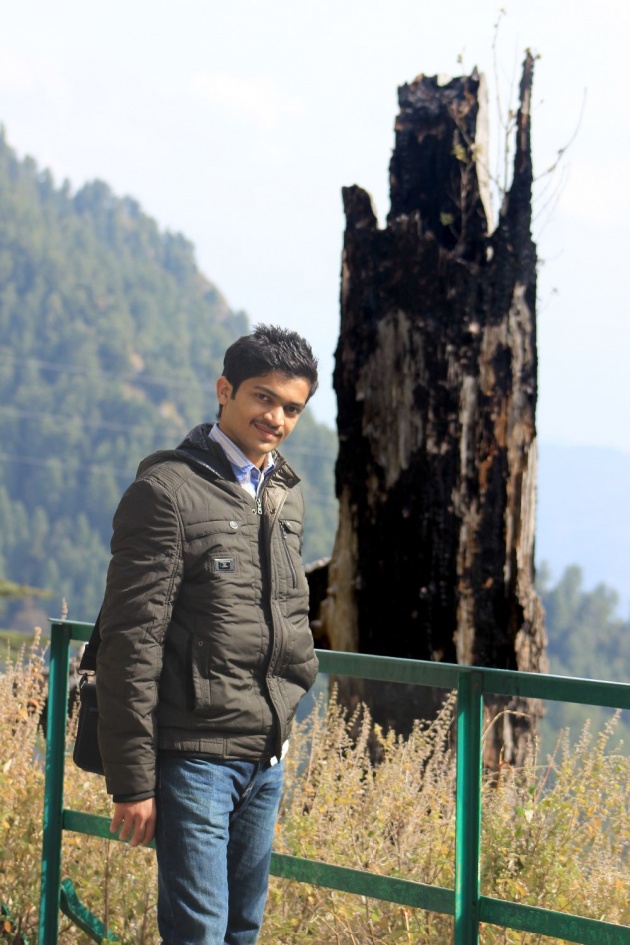 (Image source=My Own)
As far as you go the more you know. I captured many beautiful sights of the Pipeline track and one photo was captured too much correct we guys declared it as a photo of the whole trip. It was just amazing awesome caption. On Pipeline track, there was a broken tree lying on the ground and few tress with orange leaves. My friend Waleed captured it and he done some excellent photography on the first day of our trip. He got some nerves for photography and on that day he proved. Let me share those photos with all you. They are extremely good.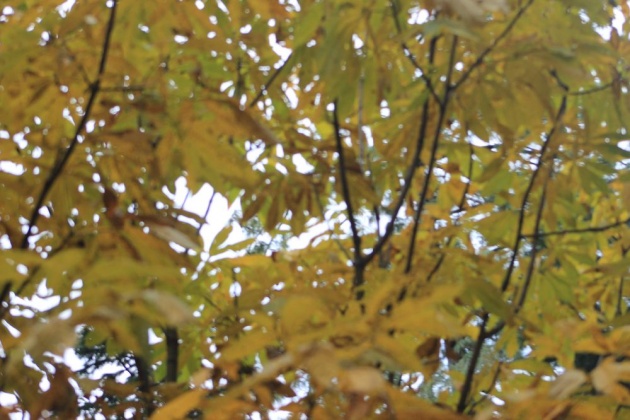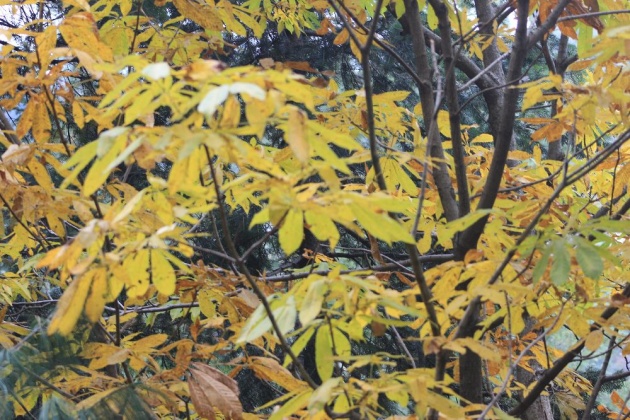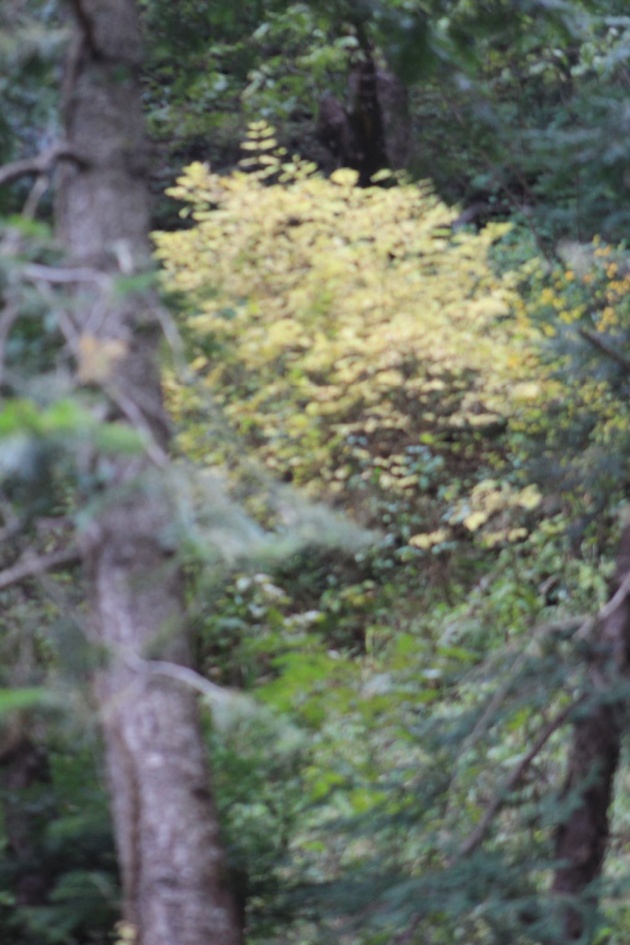 (Image source=My Own)
Best Clicks of our trip
These are the photos I'm talking about. I was speechless when I saw these photo. I admitted that day, Waleed is a brilliant photographer. From this photo you can easily see how much professional he is. He took picture of same flower from different angles and whole focus is on flowers. In short, He did some awesome photography.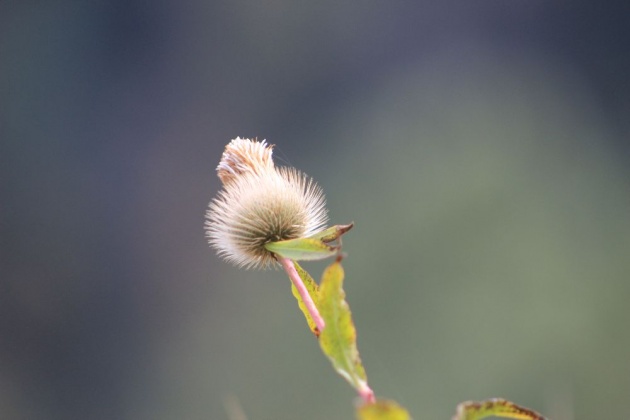 (Image source=My Own)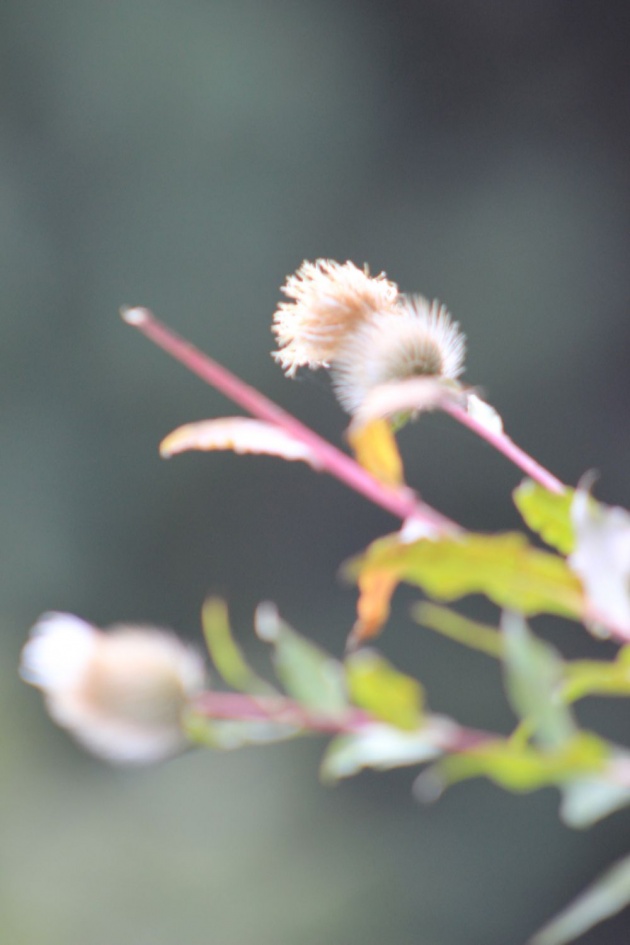 (Image source=My Own)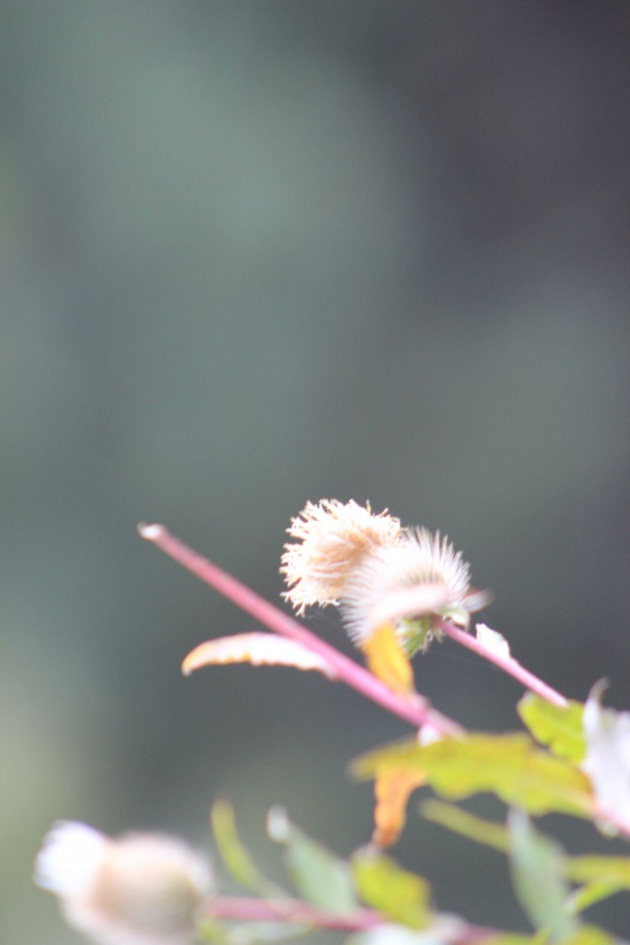 (Image source=My Own)
Climbed up on Broken Tree
As we walk further to cover the distance left. Our principal told us the there was shelter once time on Pipeline track and he and his friends had launch here when came here with college trip. As move 100 meters from that place we saw a tree. Its roots was on the mountain and its branches was on the track. My friend Ahmad hurriedly climb up on it and I took the different part this time. I reached the top before him. He sat near the roots of the tree asked others to captured some photos of him just to show his family how much he enjoyed.
There he is, sitting on the tree with spikes. He just showing Victory sign to us that he made it.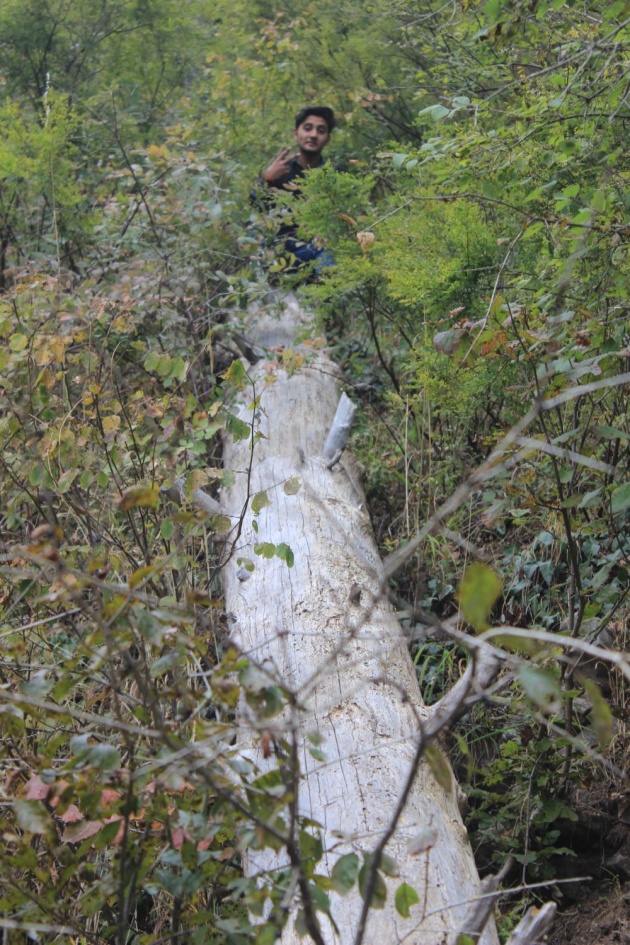 (Image source=My Own)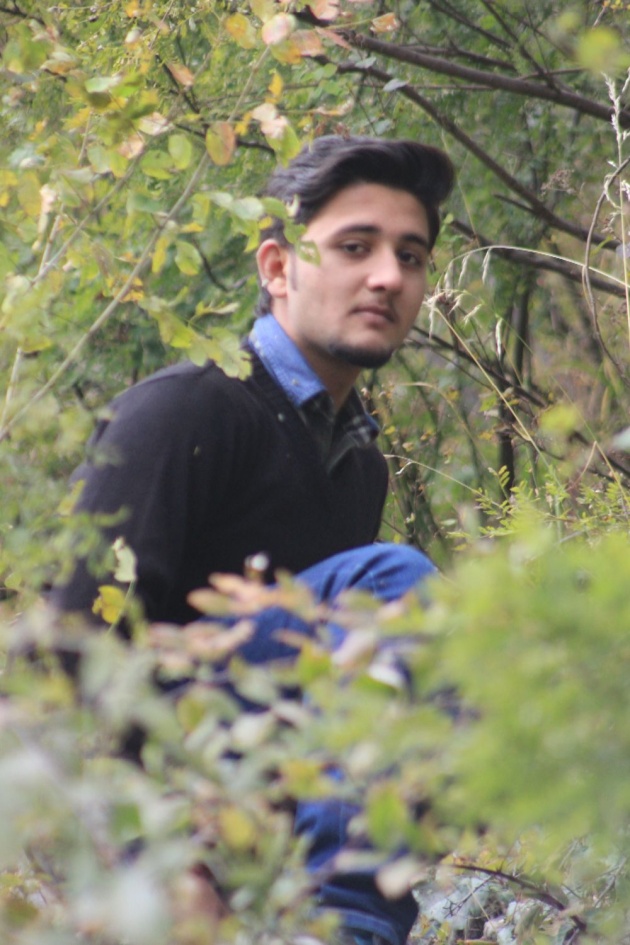 (Image source=My Own)
After him, Our principal also joined him but he didn't go as high as he.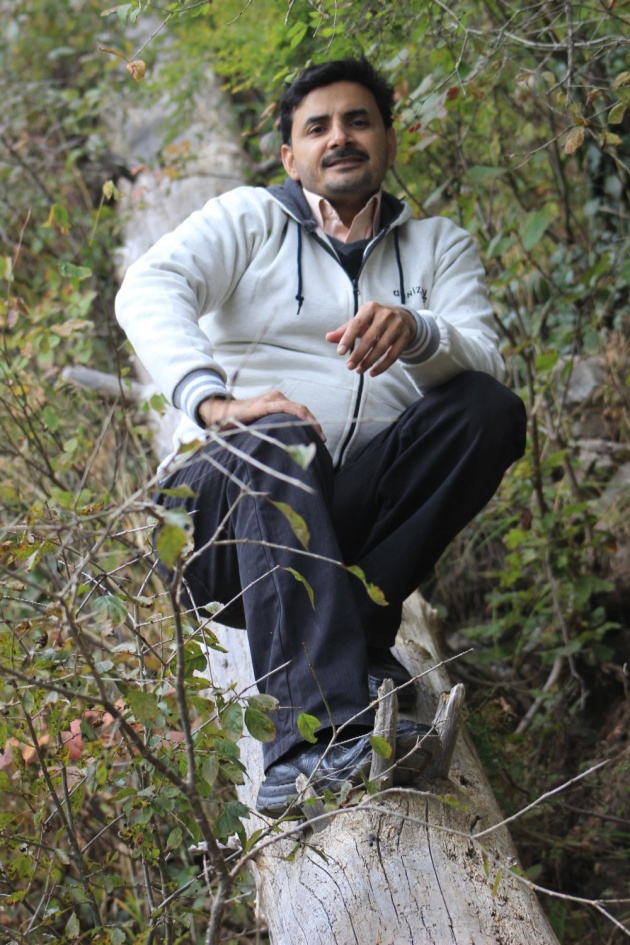 (Image source=My Own)
Our High Jumps
I gave this idea of taking pictures doing high jumps. My friend Ahmad, our Principal and I are the Martial artists and practice Taekwondo. So, we were sure that we could do. I was the first who jumped high above from the ground on the Pipeline track. And then My buddy tried it and after him our Principal. We all did great and captured our awesome high jumps photos. It looked like we were flying. It was amazing idea I had and our Photographers were also excited to captured this jumps. Then Ahmad and Me jumped together and gone on same height.
As all boys love challenges and I love too but love to capture them to. Captured this see the height of my Jump.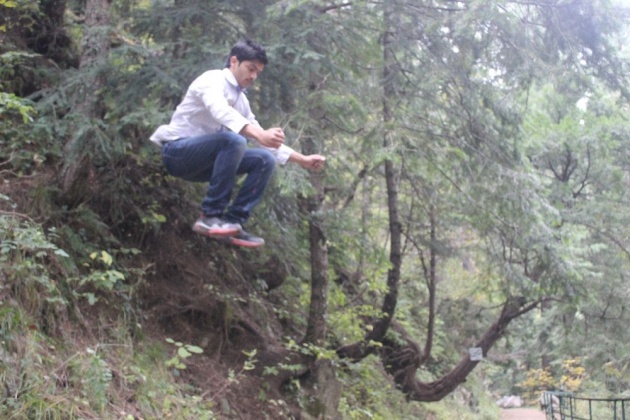 (Image source=My Own)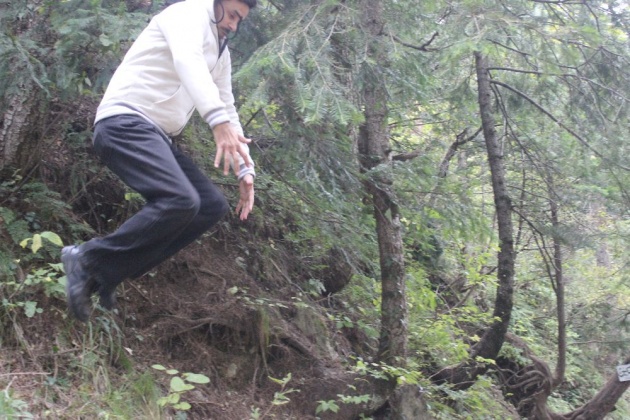 (Image source=My Own)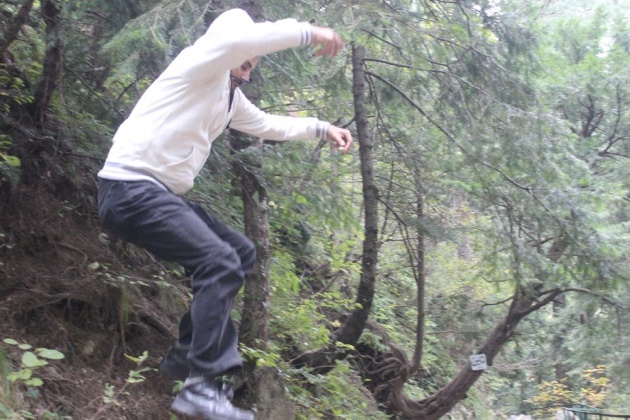 (Image source=My Own)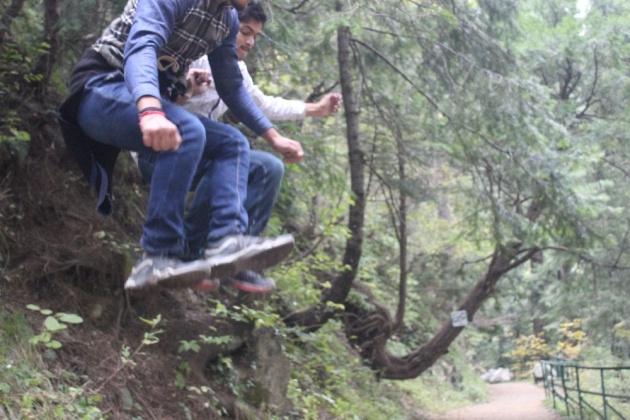 (Image source=My Own)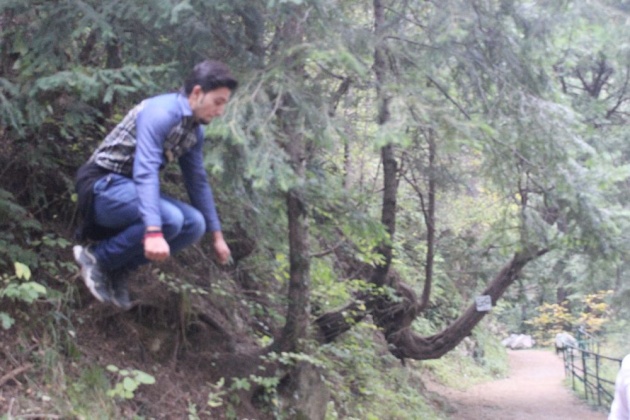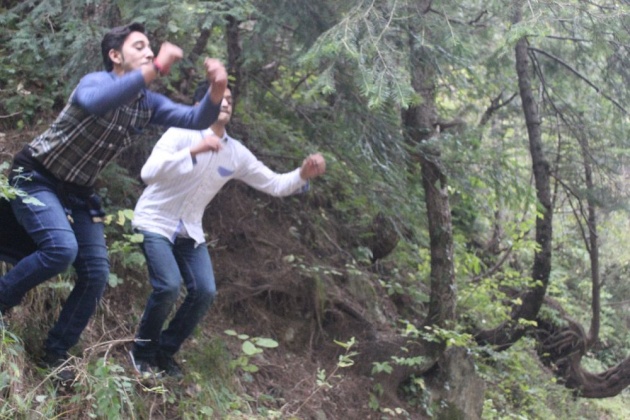 (Image source=My Own)
After seeing this, our principal got excited to jump with us and when he jumped from such height, he was unable to maintain his balance and fell down on the ground and got injury on his knees. Luckily, we were having first aid medicines with us and we treated him.
Reached Ayubia National Park
After a mile from this event, we reached Ayubia National Park. It was amazing and the road that leads to Ayubia's Market is steap.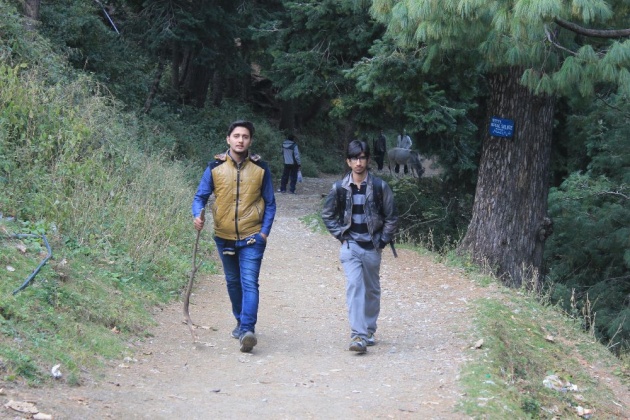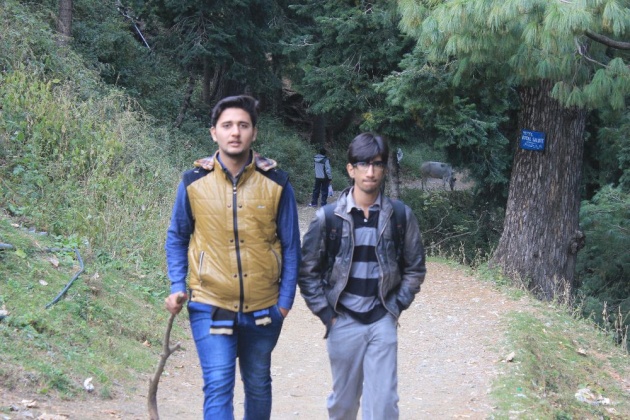 (Image source=My Own)
I reached before my friends when I saw the finishing gate of pipeline track and the populated area of Ayubia, I started to run fast and I took these snaps of my friends walking.
White Horse
We were starving with hungry due to excess activities and we started to look for a restaurant to have brunch. But I took DSLR to take some photos of Ayubia and I saw a Beautiful white horse for horse riding. Horse was so white I liked it very much but I didn't ride it.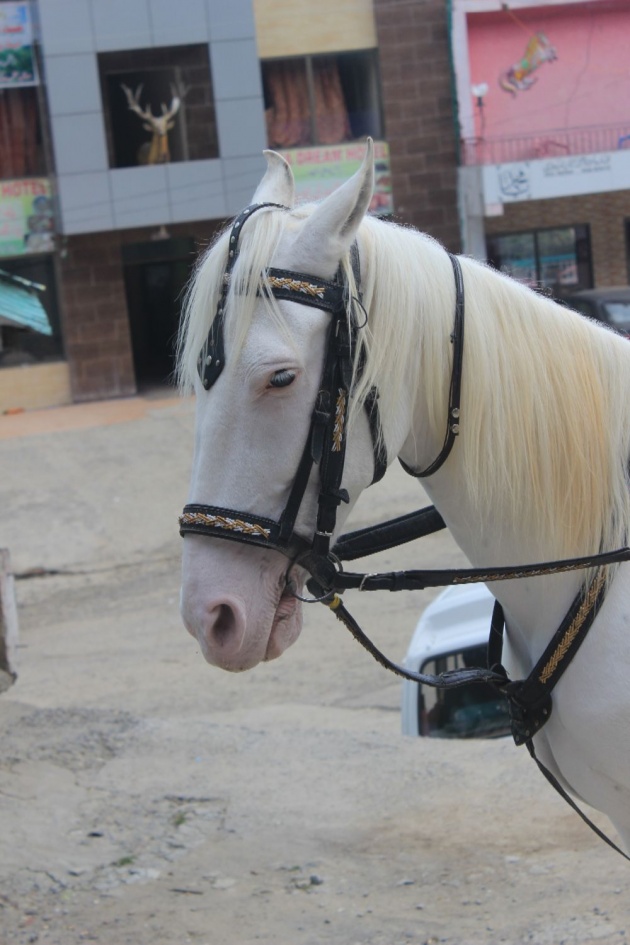 (Image source=My Own)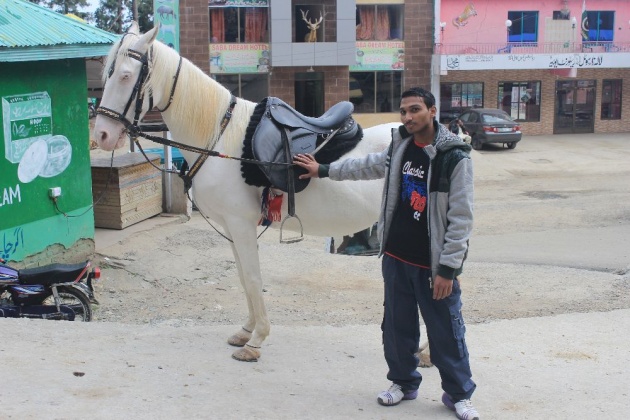 (Image source=My Own)
Then I went into a jewelry shop and took a ear ring to capture it snap. It looked like Steel leaved ear rings I liked it very much.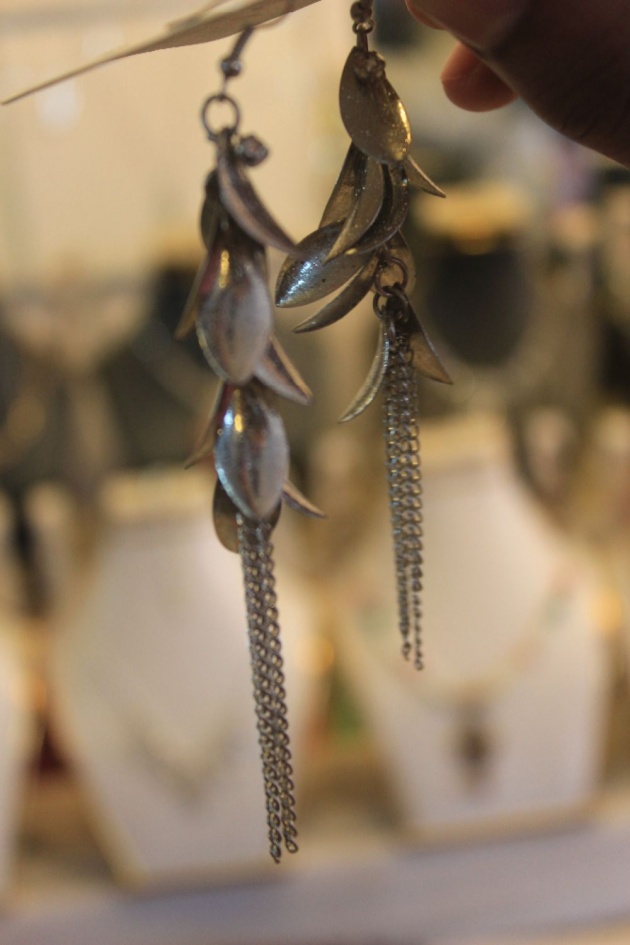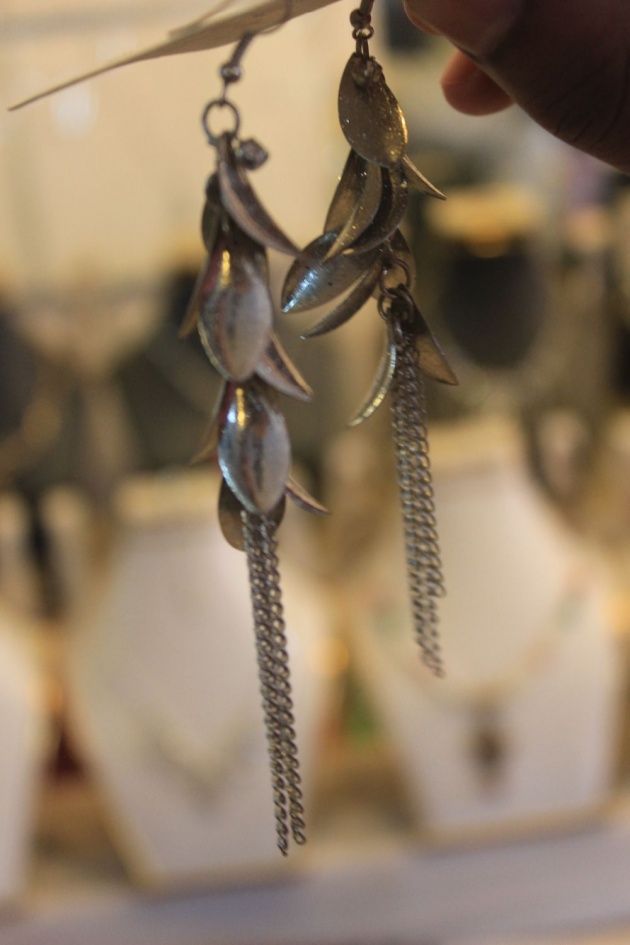 (Image source=My Own)
I thought that I should give a mirror snapshot of my self and I clicked my own photo in jewelry shop. And all my friends said, " Dude, you clicked the best mirror selfie". I learned the whole camera menu and know what mode will be perfect for shoot.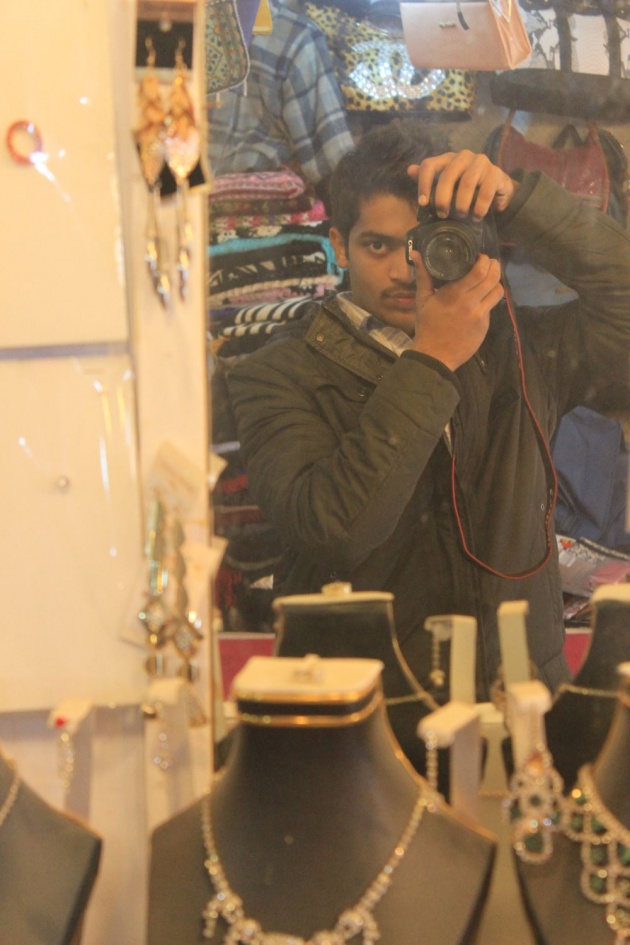 (Image source=My Own)
My friend Azeen was standing with a skull mask and I took his photo. We were standing outside of a Shop.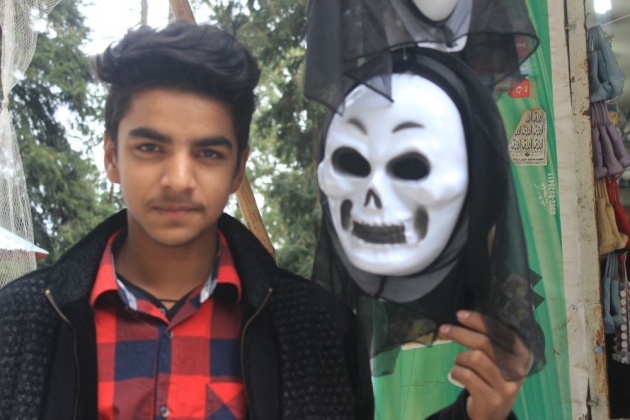 (Image source=My Own)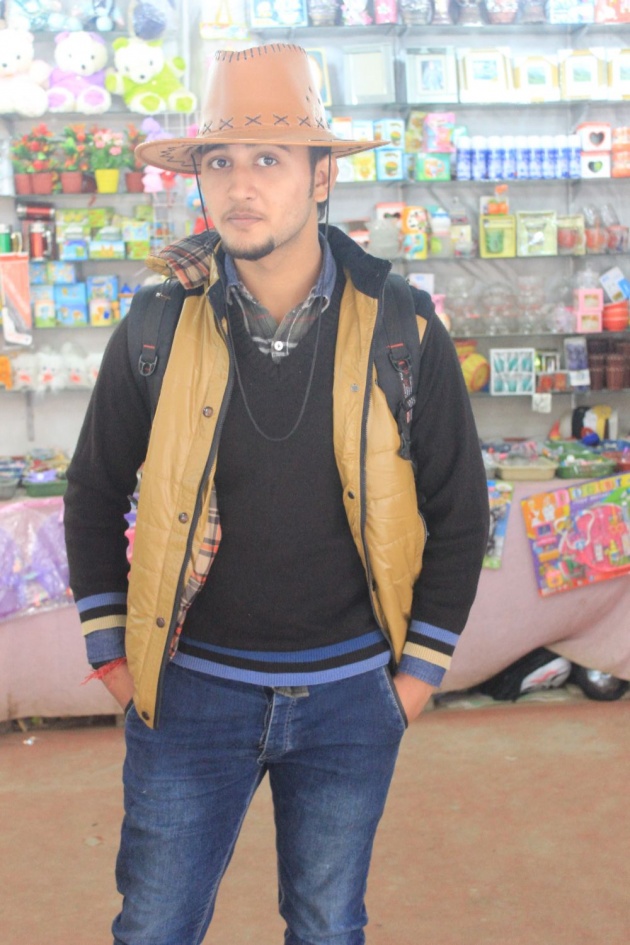 (Image source=My Own)
We ate mix vegetables and Karahi gosht at Ayobia restaurant and it was delicious. After launch, we heard that Pipeline track will be closed after evening and the other way is about double the distance of Pipeline track from Nathia Gali. We hurriedly finished our brunch and sat off from Ayubia to Nathia Gali back to our Hotel. We asked someone there that how much time it would take to cross Pipeline track without any stay in it and that person said it would taken 40 mints to reached the end of Pipeline track if you don't stop anywhere in the track. we begun to walk faster than before and Ahmad and me decided to complete the track before 40 mints. We both started to walk faster than others and I sat the timer to 40 minutes. After 30 mints, when I checked the time it only 10 mints left. I told Ahmad buddy we would not gonna make it in time. We decided to Run and we start running on the track. In a short while Ahmad ran out of stamina and he said you go I could not run more. But I kept on running and with in 34 mints 5 secs I reached the point where we bought tickets for Pipeline tracks. I gave a shout that I made it Ahmad gave your best short you can do it before 40 minutes. My this shout boosted him up and he made it with it 37 mints. At last we are sports man and I'm Black belt. My will power not letting me give up anything. I can do anything.
When everybody finishes the Pipeline track, we took a cup of tea and hired a cab to take us to our hotel because it was getting dark and our Principal said, "It is not safe to go in night". And we were tired too because we walked a lot on one day and it was getting cold. I checked the weather It was going down from 8 degree centigrade to 2 centigrade with rain chances. In Van, we discussed our first day how much fun we had today. It was amazing and wonderful experience that all of us ever had in life and then I said to everyone, "Guys, this is beginning of our life and there's lot of things that we've never thought of and the adventures we've never experienced. We will see the World". Then we reached our destination that is Affaq Hotel. It was nearly 8 o'clock when we reached. We put our Smart phones, Headphones and Cam on charge. We did some photography outside of our room and then our Principal thought us some Photography skill. He created some great effects. He also taught us that what measurements you should understand while capturing a photo.
Photography Class
He created this amazing effect by reducing the shutter speed of DSLR. When we asked how you did it. He told us in depth that he reduced the shutter speed and shake his hand a bit. As a result this effect created. He also tell us, "if you reduce the shutter speed of Cam to 1 pic per 3 seconds (that is very slow shutter speed) and a car is moving in speed in night. Cam will capture a photo in which car lights are following it and it will capture the distance it travels in 3 secs.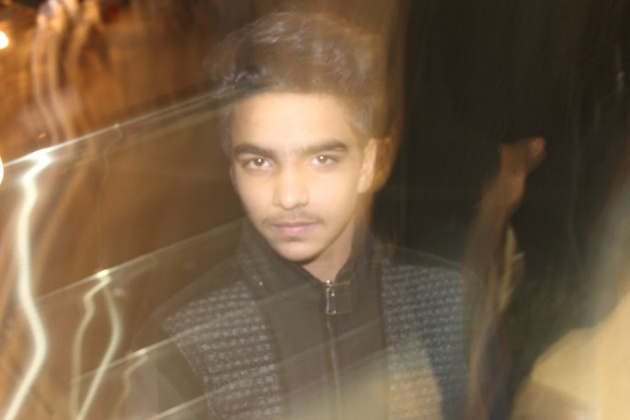 (Image source=My Own)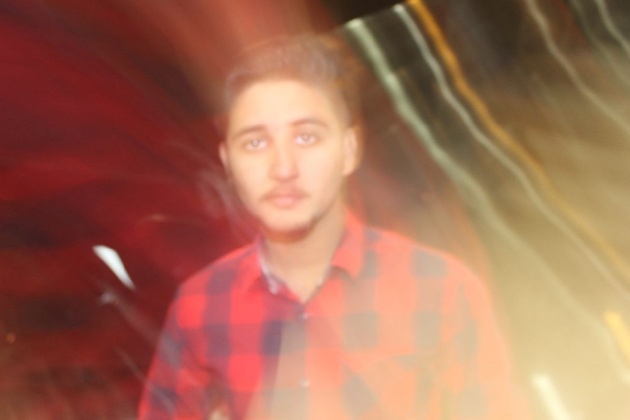 (Image source=My Own)
In this photo, our Principal doing Bangra Dance.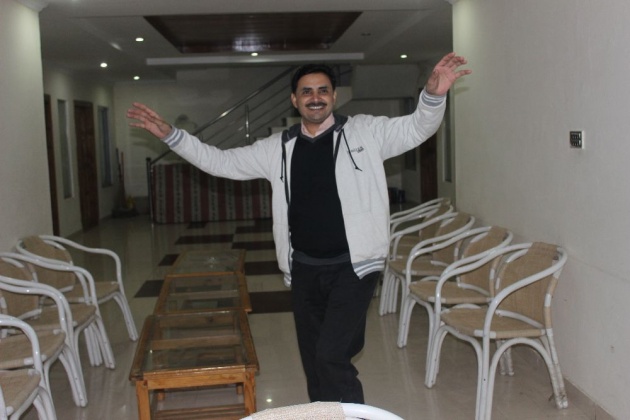 (Image source=My Own)
Our Principal was teaching us that how to developed a feeling in a pic. Means, how to capture a pic that shows two people are talking to each other and he captured this one to show us how it is done. This photos make sense that we are talking to each other in this photo.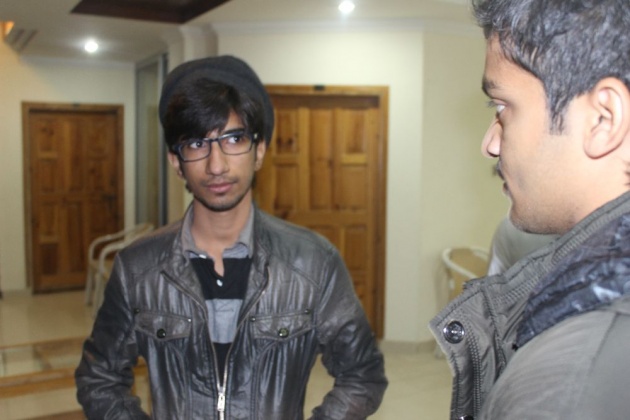 (Image source=My Own)
After dinner, Azeen and me went out of hotel to see Nathia Gali and talk to the people that lives here. We went to a Hotel that is fabulous and well designed by Lahore Architectures. We ordered two cappuccino coffee and had great talk with the Owner of the hotel. He told us that he lived in Lahore for 20 years at Gulberg, Lahore. He also appreciated the development of Lahore did in last few years. He gave us a compliment that is "Lahories don't care about anything. If they have care for a thing that is Food, they don't sleep until they don't eat any junk food". Well, It is true, I myself don't sleep until I don't eat Burger or anything that is not home made. It was great conversation with that uncle.
We came back to hotel. Azeen, Ahmad and me sit outside of the room and had a conversation on our school life, childhood fun and our college life.
These photos were captured by our friend Zubair.
(Image source=My Own)
(Image source=My Own)
(Image source=My Own)
It was the first day of our trip to Nathia Gali and we stayed there for 2 days and 1 night. Second day, planned to Miranjani Mountain. After this conversation, we slept.