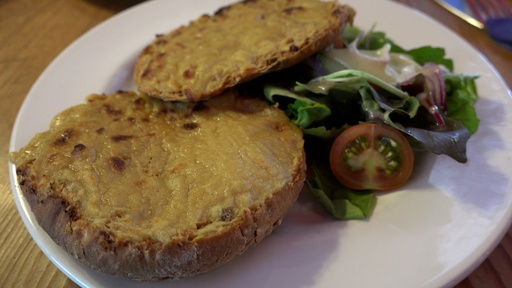 Today, September 3rd, is National Welsh Rarebit Day.
Welsh rarebit - there were also English, Scotch and Irish rarebits - is essentially a more complex form of cheese on toast.
A slice of buttered toasted bread will have the melted cheese sauce poured over it. The sauce has many different variants. The most common cheese used is Cheddar, which is a good cheese for melting. This can be combined with bacon rashers and tomatoes. A traditional rarebit will also contain a small amount of milk, mustard powder and pepper and a boozy version will have a small amount of beer added.
Image: By Alex Lozupone (Own work) [CC BY-SA 4.0 (creativecommons.org/licenses/by-sa/4.0)], via Wikimedia Commons