Bitlanders.com has recently released a new way of expressing blogs and videos in web site that we will discuss it here in this topic.
Picture 1 shows how contents of Bitlanders.com (Micro blog, Blog, Gallery or Video) are seen in general.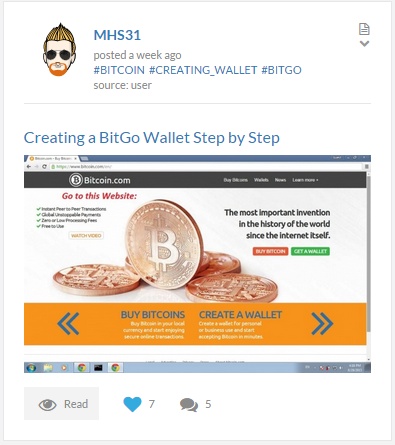 The area that is new is in the bottom of the picture. To describe the subject easier the picture has been divided in three parts and marked as a, b and c as you can see in picture 2.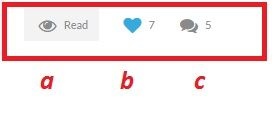 "a" is where you can click and read an article or for a video it is "Watch" instead of "view". The interesting thing is that when you click that and read the article and you cannot finish it and you open other links in Bitlanders.com and come back to finish your reading by clicking on the "view" you can continue your reading from where you left off. "b" which is a heart show the number of buzzes that the bitlanders gave to that article or video and if you want to buzz a blog or video you have to open it and then buzz it, after doing this the heart will change from gray to blue for you. Also you can see the number of people who gave buzz to that blog or video. The final part which is "c" shows the number of comments that bitlanders had on that blog or video.
One other thing that many people may have not noticed is in the upper right corner. Picture 3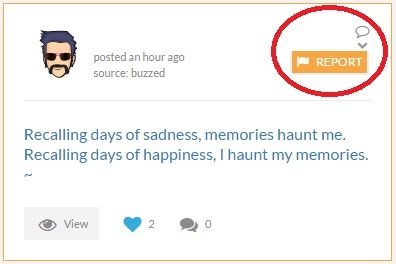 If you think a post including video, picture or blog should not be in bitlanders.com or there is any problem with it you can simply click that arrow and press the "Report." The bitlanders.com team will review the topic and will decide about it.
I hope you enjoy your time in bitlanders.com