Brazil forward Neymar has been ruled out of the World Cup after fracturing his vertebrae in the closing stages of the2-1 quarter-final win over Colombia.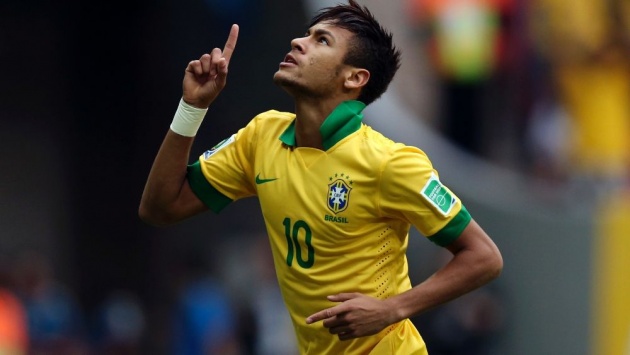 Sayings of his team: "its not serious in the sense that it doesn't need surgery, but he will need to immobilize it to recover.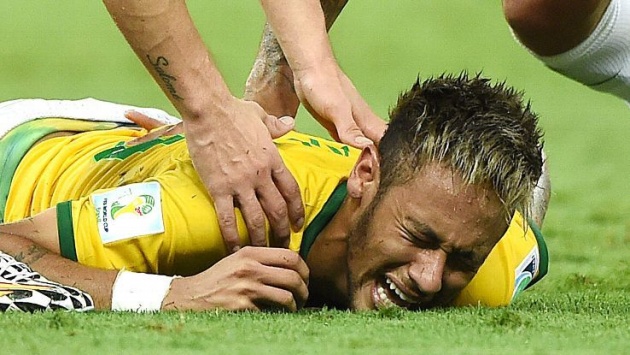 His team doctor Rodrigo lamsar said the neymar had taken to the hospital on friday.Unfortunately he is not going to be abel to play rast of his matches because his recovery takes a few weeks.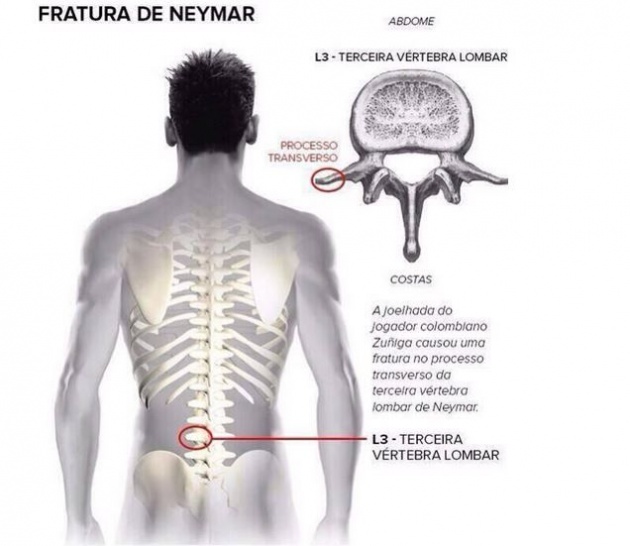 Neymar scored 4 goals in this tournament and to lead brazil bid for a sixth world title.He went down after challenge by colombbian player juan Zungia in last minutes.
Sayings of his Coach:We lost neymar on that play,and based what i'veseen.I think it's going to be tough for him to play.