Competition News
Results of the European Open – Lisbon
KUNIHIRO, Aaron, 60kg, 3rd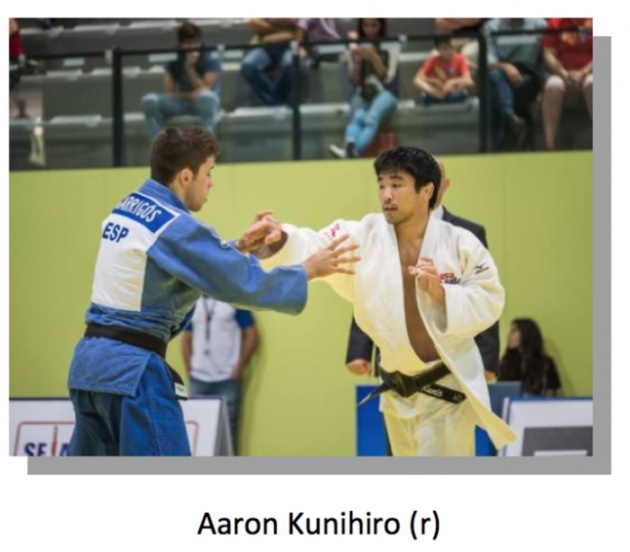 Results of the 2014 Princeton Judo Invitational
JACOBS, Andrew, -100kg, 1st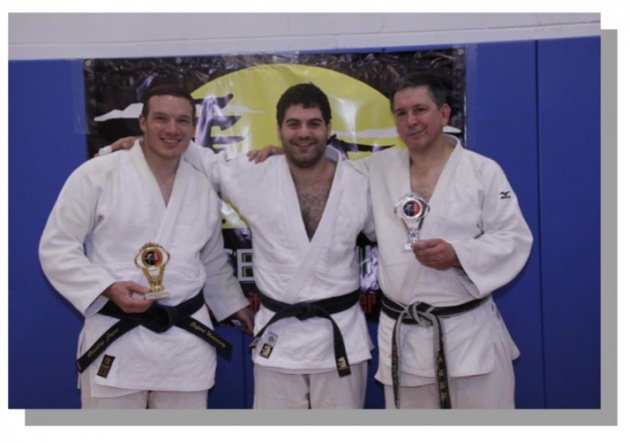 Results of the 2014 Morris Cup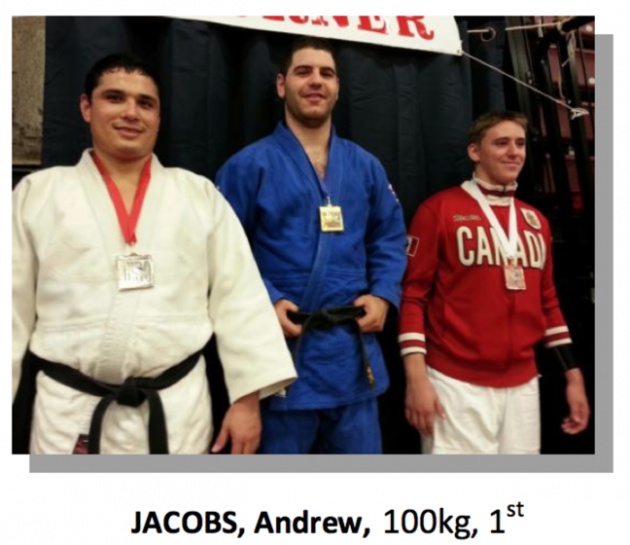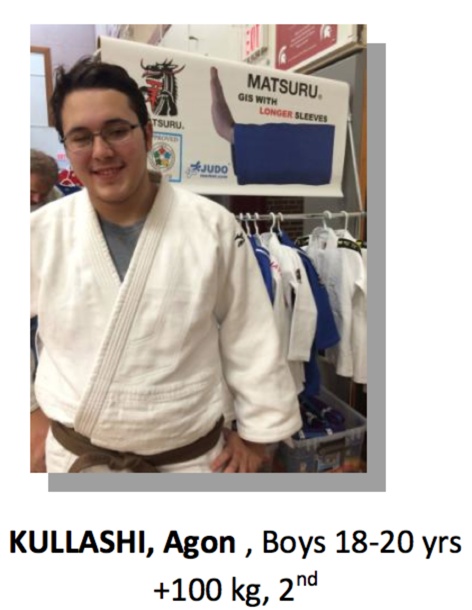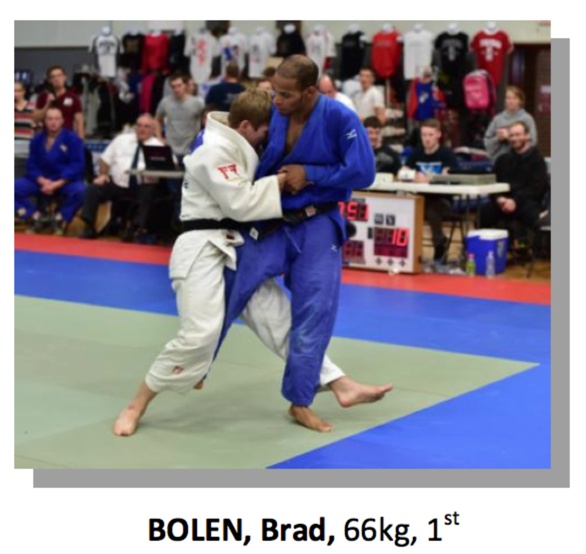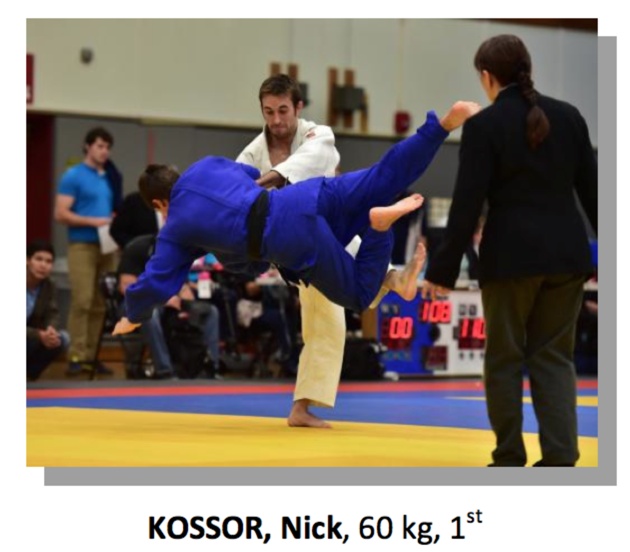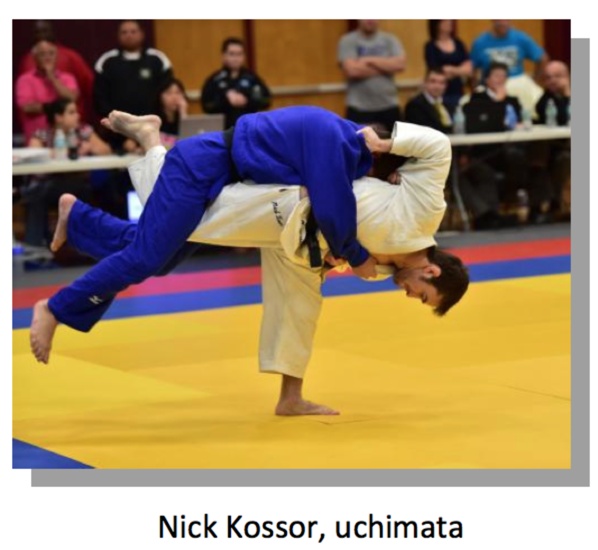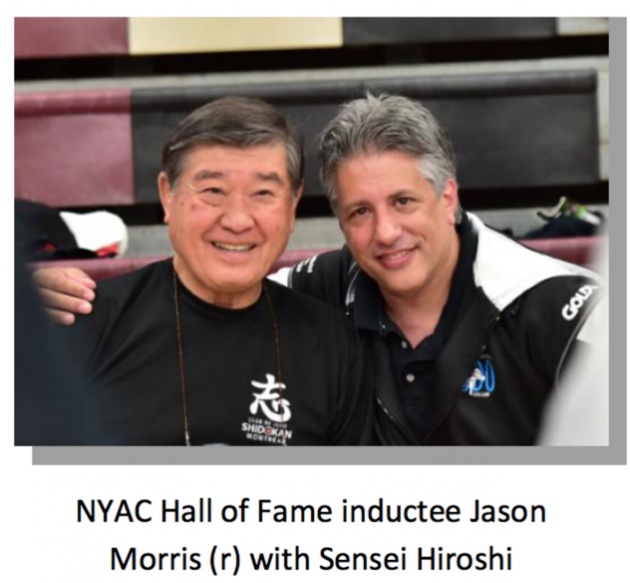 Photos by: Lou DiGesare/realjudo.net.
NYAC World Master Team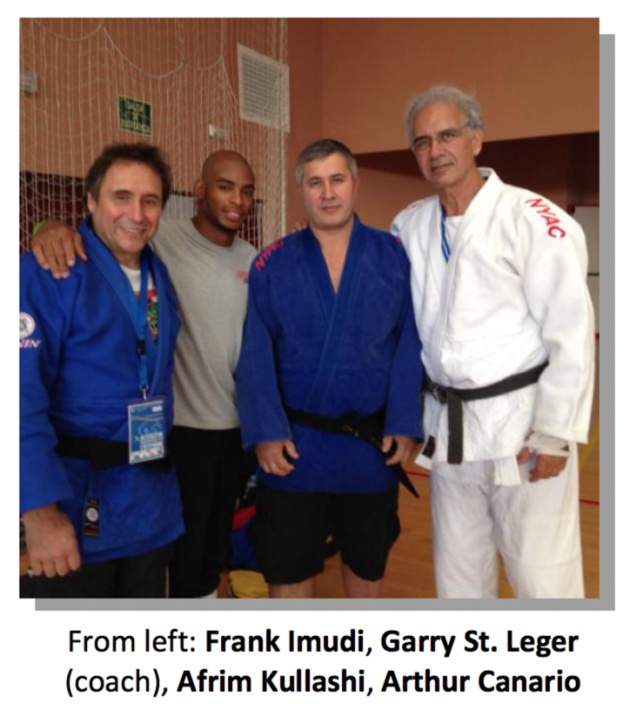 The 2014 World Master's Judo Championship was held in Malaga, Spain Sept 23 to 26.
This year the NYAC had three competitors - old hands Frank Imundi and myself but joined for the first time by Afrim Kullashi. In addition, we were accompanied by Gary St. Leger who was our coach. Malaga is on Spain's Costa del Sol, one of the major resorts in Spain. The area was fun and the faculties superb. The world basketball championship had just been held at the venue used for the Tournament.
This year our results were a bit disappointing. Frank had a difficult draw losing to a German and Frenchman which put him out of the tournament. Afrim, competing for the first time in years, was disqualified on four penalties. Meanwhile, I blew the semis and took bronze. I was ahead with 4 seconds left but got caught for wazari.
Still the process of training at the club and with Gary torturing us on Tuesdays was worth it. The trip was interesting, and while the day before the tournament I vowed to never compete again, I will be there next year for the gold.
Arthur Canario
Two Time Olympian and NYAC Member Travis Stevens Visits the Club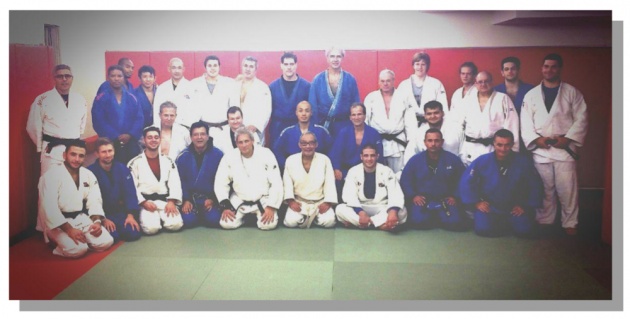 On October 15, 2014, Travis Stevens (81kg) ran a clinic at the AC and demonstrated some very high level, yet fundamental, techniques.
In newaza, Travis demonstrated several techniques designed to pass the half guard and a super move on how to transition from the referee position to juji gatame.
In tachi waza, Travis demonstrated proper body position for forward throws such as uki goshi and seoinage. He also showed us how he uses half steps to get into position for osoto gari and uchimata. The class drilled these techniques for over two hours and worked up a good sweat.
Everyone agreed that it was a great workout. Thanks Travis and good luck in your run for the 2016 Games in Rio.
Kayla Harrison Spends A Day With SMP Kids
On Saturday, October 18, the SMP was fortunate to have as a guest instructor World and Olympic gold medalist Kayla Harrison. She attended all the classes and, after some opening comments on how she achieved her goals, Kayla gave hands on demonstrations and instruction to everyone present, all observed by the godfather of the SMP, Rich Garbarino and NYAC Vice- President John Lynch. A special treat was being photographed with Kayla while the kids got to examine her 2012 Olympic Gold medal.
Later, Aziz received an email from Kayla, "Thanks so much Aziz! I had a blast and love you all dearly. The club has taken me in since I was 16 and has become my second home. Hope to see you soon! Xoxo Kayla."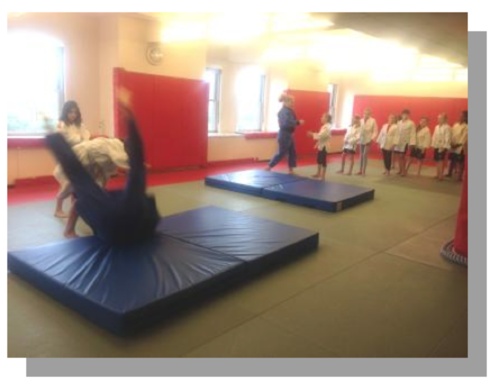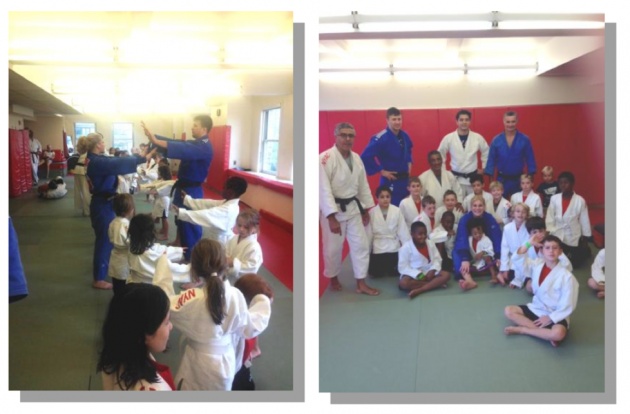 In addition to Aziz, the program boasts Said Dib, Francesco Rulli, Alessandro Hamada, Jim Gorman and Barry Friedberg also black belts, as well as long time assistant instructor Michael Garbarino who devote their time every week to advancing the program.
Andy Blumenthal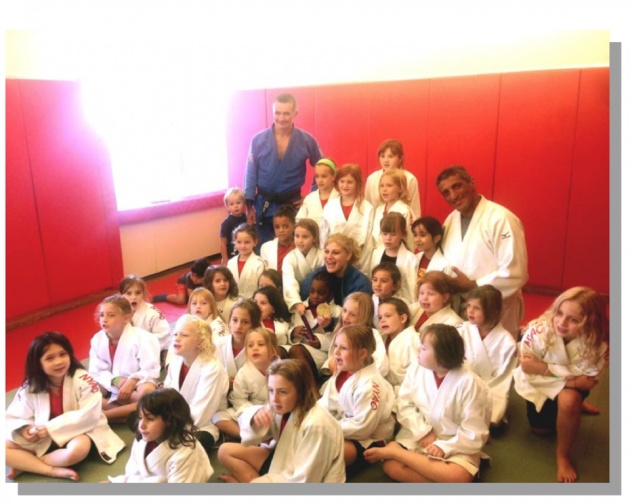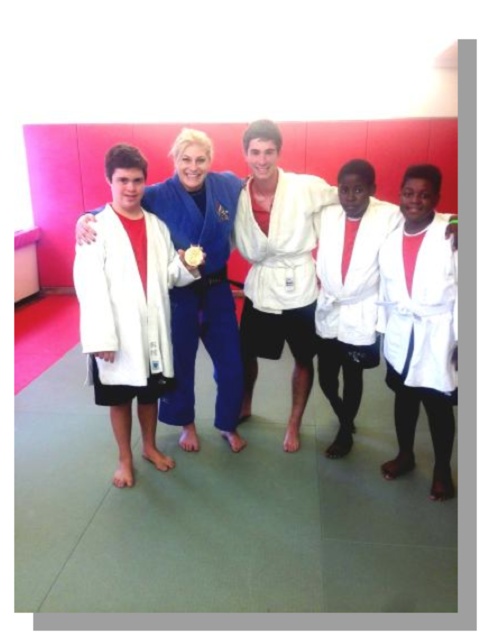 Congratulations to Wojciech Szulinski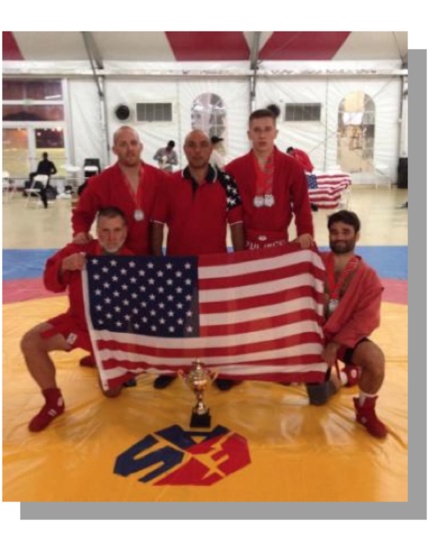 2 Gold Medals in Pan American Championships
Gold Medal -Sport Sambo
Gold Medal-Combat Sambo( MMA Rules)
Wojciech Szulinski, top row right.
In Memoriam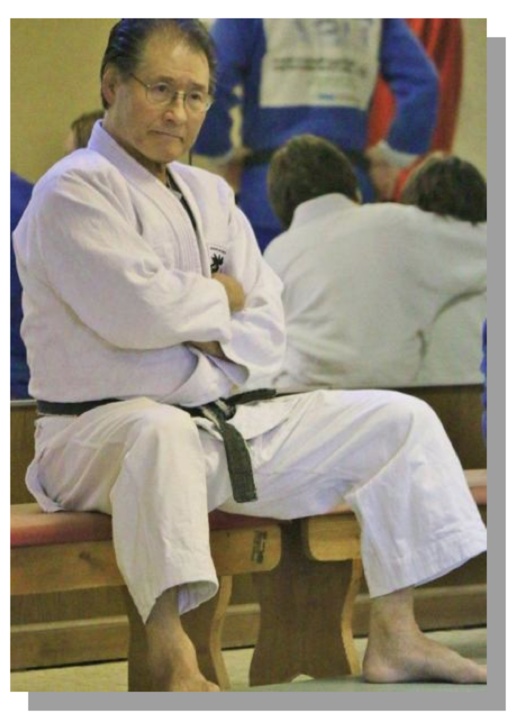 The Judo community was saddened at the death of Judo legend Yoshisada Yonesuka. Yonesuka Sensei, a ninth degree black belt, was an internationally respected competitor in his early years, coming to the United States in 1960 with the first wave of great Japanese instructors, including Senseis Matsumura, Shina, Higashi and Eguchi.
"Yone" to his friends, Sensei Yonesuka first taught Judo at the United States Military Academy at West Point, then, in 1962, went on to found Cranford Judo and Karate Center in Cranford New Jersey. From that dojo Yone coached some of America's greatest champions, including our first World Champion, Mike Swain (also an Olympic Bronze Medalist), and the late Alan Coage, another Olympic Bronze Medalist. Yone was also selected to coach our Olympic Team twice, in 1988 (where he coached Swain to the Bronze Medal) and again in 1992.
Andy Blumenthal
Upcoming Tournaments and Special Events
Tech Judo Invitational Judo Tournament
Date: Sunday, November 9, 2014
Location: HCST Recreation Center
2100 85th Street
North Bergen, NJ
 (10 Minutes from the GW Bridge or Lincoln Tunnel)
(201) 328-4055 (cell Clyde Worthen) Email: clydeapajudo@aol.com
Nakabayashi Judo Championships 2014
Date: Sunday November 30, 2014

Place: Salesian High School 148 East Main St. New Rochelle, NY
Tournament Director: George Pasiuk (914)413-9944 or
 Charles Schweizer at nakabayashicup@yahoo.com (re: Nakabayashi)
NYAC All Sports Dinner
Date: November 17, 2014

Our World Team members will be honored.

Contact Lynn Goldberg if you are interested in attending. glynngoldberg@aol.com
16th Annual Northeastern Judo Championships
Date: Sunday-December 7, 2014
Location: J.F. Kennedy High School
61-127 Preakness Avenue
Paterson, NJ
Tournament Director: Anthony Camal
(973)432-9638 or (973)812-6322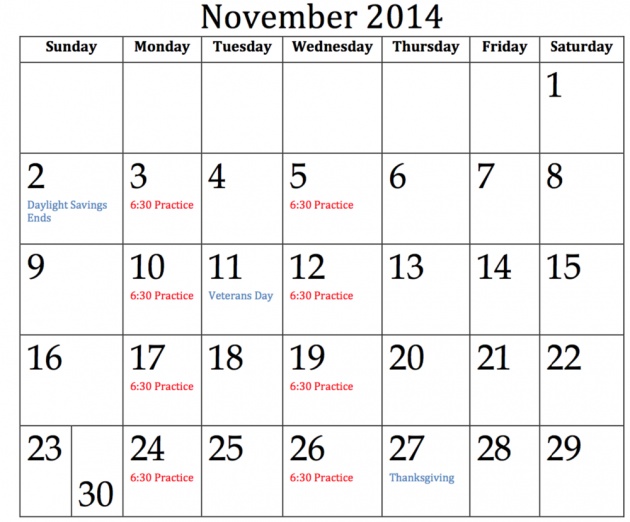 Lynn Goldberg, Editor.