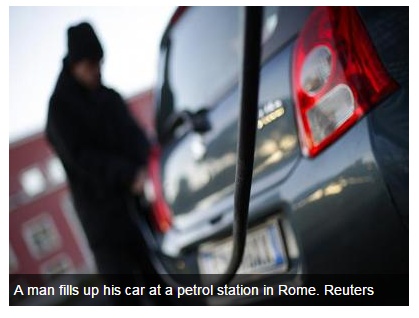 Oil prices were heading for a seventh weekly loss on Friday, with key producers showing no signs of cutting output in the face of a global supply glut.

Brent and U.S. crude futures both hit their lowest since 2009 this week and are down more than 50 percent from June, although they inched up on Friday after robust U.S. economic data brightened the outlook for demand.

Brent crude had climbed 25 cents to $51.21 a barrel by 0439 GMT. U.S. crude for February delivery was at $49.20, up 41 cents. Brent's premium to U.S. crude fell near $2 a barrel, the narrowest since October.

But supply concerns remained as Saudi Arabia and its Gulf OPEC allies are showing no sign of considering cutting output to boost oil prices even as demand slows globally.
Meanwhile, annual consumer inflation in China remained near the lowest in five years, signaling persistent weakness in the world's largest energy consumer.
"Without any changes to fundamentals, selling appears largely to be jittery investors looking for supply-demand equilibrium," ANZ analysts said in a note.
Traders were wary of calling a floor price at $50 in the overwhelmingly bearish oil markets.
"We've seen oil hovering at around $60, but it fell way below," an Asian oil trader said.
Supply is piling up with some of the world's largest oil traders hiring supertankers this week to store crude at sea.
BNP Paribas has cut price forecasts for Brent and West Texas Intermediate (WTI) crude by more than $10 per barrel.
BNP now expects Brent to average at $60 per barrel this year, down $17 from a forecast made in November. The 2015 WTI average has been revised down to $55 from $70.
"Supply issues will dominate demand in terms of fundamental factors, with the market focusing on how the current supply surplus will ultimately resolve itself," BNP said.