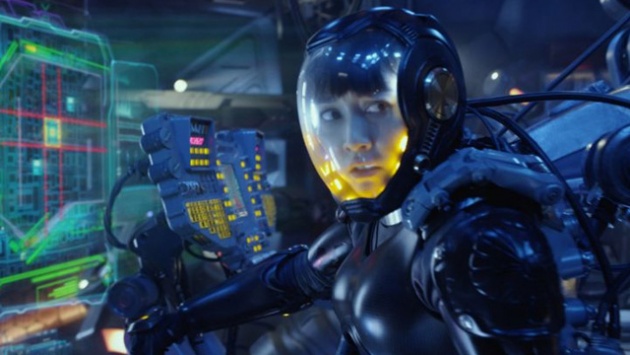 "Pacific Rim" didn't necessarily invade U.S. moviegoers but it still could get a sequel! Yay! I quite enjoyed this Guillermo del Toro production featuring giant robots and fierce sea alien monsters so I'm welcoming this sequel news with open arms. Deadline is reporting that "Pacific Rim" opened huge in China with a $9 million debut on Wednesday and it's the most for a Warner Bros. production. In contrast, "Harry Potter and the Deathly Hallows Part II" made $7 million in 2011.
At the heart of the robots vs. monsters flick is an homage that appeals to Asian moviegoers -- the manga genre. I grew up watching this type of shows in the Philippines, and I'm quite sure that my fellow Asian movie buffs were very happy with the heartfelt homage -- both in scale and storytelling.
But before you rejoice "Pacific Rim" fans, it's still not 100% sure that we'll get a sequel, but at least, a discussion may now happen according to TheWrap. del Toro himself told EW.com earlier this year that "it will take us a while to develop."
That's okay. Take your time Mr. del Toro, don't pull a Michael Bay and hash out crappy sequels (yes, the "Transformers" flicks!).