Padmanabhaswamy temple treasure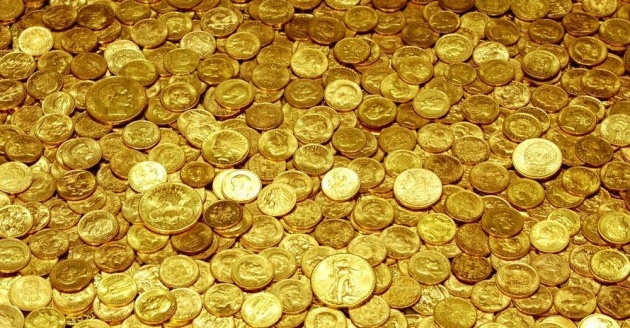 Image Credit: yelp.com
Hi friends. Today I'm going to tell you about a history's shocking treasure that was vanished from the world's eye for thousands of the years and found recently. It is also known as treasure of padmanabhaswamy temple. It is in an Indian state called Kerala.
The Padmanabhaswamy Temple treasure is a collection of valuable objects including gold throne, crowns, coins, statues and ornaments, diamonds and other precious stones. It was discovered in some of the subterranean vaults of the Sree Padmanabhaswamy Temple in Thiruvananthapuram the Indian state of Kerala, when five of its six vaults were opened on 27 June 2011. Wikipedia
Padmanabhaswamy Temple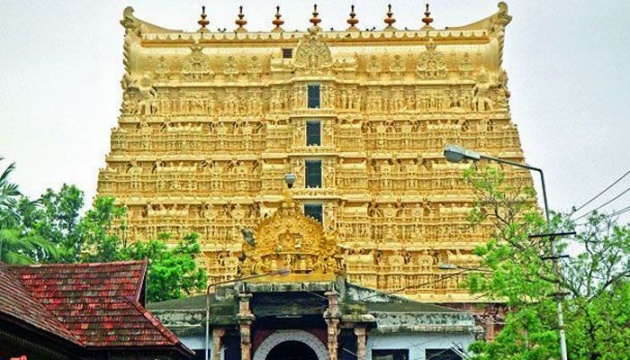 Image Credit: temple-in-india.blogspot.com
This temple looks very beautiful and simple from the outside, but no one knows that this temple is hiding one of the largest treasure of the world. This temple has six large chambers in it that are categorized from "A" to "F". These basements are full of so much gold and diamonds that you cannot imagine.
Indian government know about this treasure since 1930 but government fought a case in court for a long time to open these chambers. After that, Five out of six chambers were opened in 2011. One basement could not have opened till know because according to the Hindu tradition, this chamber that is also called "Vault", is considered as one of the most holy chamber of that temple. It is also considered that if someone tried to open that chamber, will die.
Unopened Basement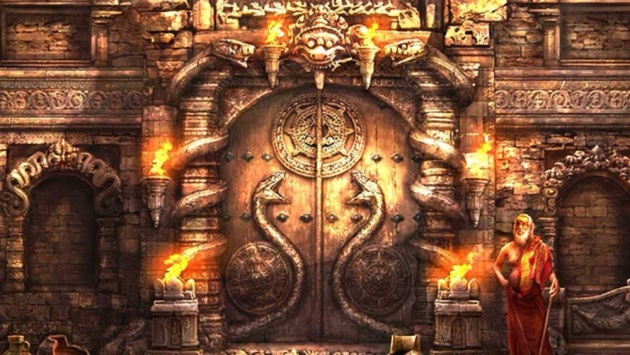 Image Credit: ancient-origins.net
The door of this chamber also has the image of two snakes. What they found in the treasure, I'll explain to you after but first let me tell you that how they gather this much treasure in this temple. This treasure is so much old that its name is in many religious Indian books like sangam tamil literature that was written in 500BC included this temple with the name of golden temple.2200 years old 800 Kg golden coins are also found from a little part of this temple and mentioned by many Indian historians.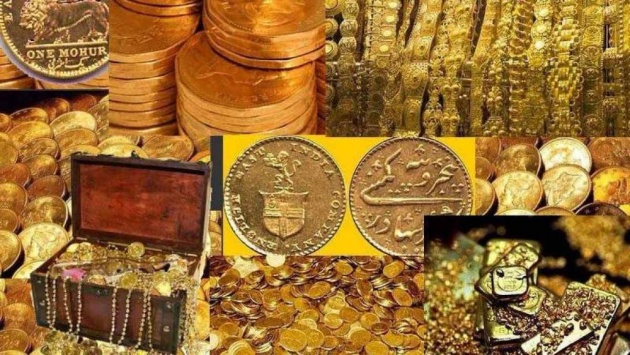 Image Credit: thequint.com
The story of gold and diamonds gathered in this treasure is very old and interesting. This treasure includes all valuable things like gold, silver and coins that was donated to this temple by all Hindu royal families. Besides Hindu royal families, kings and traders coming from all over the world also donated gold and silver to this temple. They also found coins of Roman Empire's and Napoleon Bonaparte's tenure. With this, history of this treasure can be measured that is thousands of years.
Tipu Sultan invade India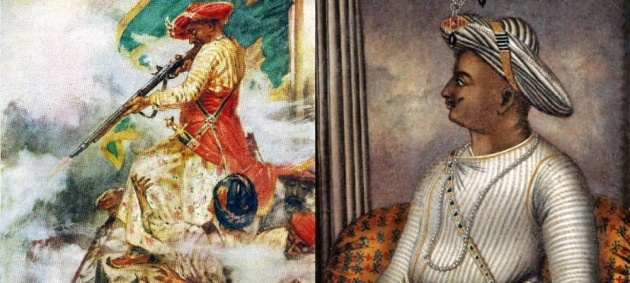 Image Credit: scroll.in
When Tipu Sultan invade India, many Hindu prince of states leave their areas for sake of their lives and came to Travancore along with their wealth. Here they gifted their all wealth to the temple. When Gowri Lakshmi Bayi became the queen of Kerala, Hundreds of temples were being looted. She transferred all gold from the other temples to the Padmanabhaswamy temple. In 1792, when Tipu Sultan lost to the English, Travancore rulers gave the specific amount of wealth to the Hindu prince and they went back to their states.
Explaination of the Treasure
I can assure you that all the treasures that you heard or seen is less then this treasure. There are 6 big secret chambers under this temple that are also called vaults. These vaults are categorized from "A" to "F". vault "B" is still unopened. Let's see what they found in the other five chambers.
Statue: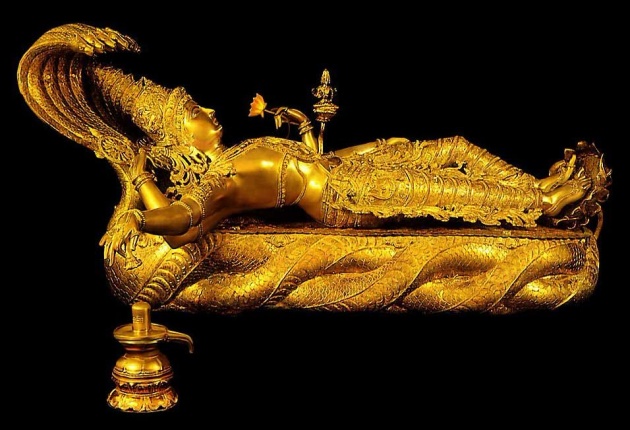 Image Credit: documenta-akermariano.blogspot.com
They found the 3.5 feet statue of Hindu God Mahavishnu that was made of pure gold included hundreds of diamonds and costly stones. They also found the dress of statue that was made of 30 Kg pure gold.
18 feet long chain: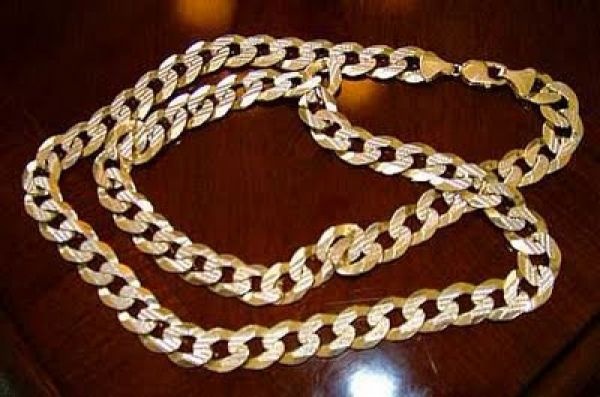 Image Credit: srirangaminfo.com
Hundreds of gold chains found in the treasure but one chain was 18 feet long and was made of pure gold.
Throne:
Image Credit: storypick.com
A golden throne that was made for 18 feet long statue also found. it was also made of pure gold and use of diamonds and stones.
Wheat leaf:
A 500 kg wheat leaf table also found that was made of pure gold.
Maps:
Maps, gold coins and costly stones was everywhere in the chambers.
Gold coconut:
Coconut made of gold was also found from the chambers. Rubies and diamonds where placed in the coconuts.
Coins:
Coins of Roman Empire and Napoleon Empire were also found. 800 kg gold coin bags were found from one chamber that is 2200 old. Every coin has the cost of 2.7 crore INR.
Image of Treasure
Image Credit: Nagaraju Tadakaluri via Youtube
Supreme court ordered to especially open this chamber to count the amount of coins so that no one can misplace the coins. Besides this, hundreds of gold chairs and gold pots were there.
Now lets talk about the secret chamber
it is said that if chamber "B" also has the equal amount of treasure then the total net worth of this treasure could be 1 Trillian USD. If we combine the wealth of Mughal empire and British government, then this treasure is more than that. Chamber "B" is still closed and could not be open because in Hindu religion, this chamber is very important and holy. Indian government is fighting a case in court to open this chamber.
It is considered that many Hindu Gods like Deva, Rishi and one Vakshi is there. Vakshi means Vampire in Hindi that drink human blood. It is also said that a Hindu temple priest also cursed that chamber that the person who will try to break the seal of the chamber will die instantly.
Video Explaining Hindu Gods
Video Credit: religion4us via Youtube
This treasure is not spendable. Indian government or anyone else cannot use or spend this treasure because according to the Hindu religion, this treasure is donated to this temple for the rest of life and it will be only here.
Whenever a special event occur, peoples related to this temple wear some things from the treasure and when event ends, things place back into the treasure.
-oOOo-
Thank you for Reading
My Recent Blogs:
Pakistani Clothing And Dresses