Pakistan not only recorded a ten-wicket win against Sri Lanka, but with victory, it has became the Asia's most Test matches winning side with 123 leaving India behind with 122.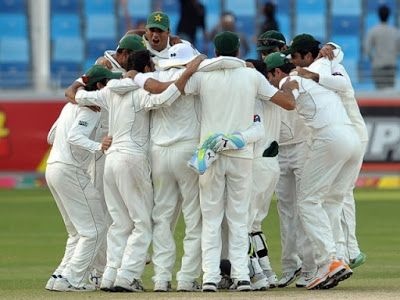 This makes Pakistan top Test team in Asia under the captaincy of Misbah-ul-Haq who has also won most Test matches as a Pakistan captain.
Although Pakistani players are giving an awesome performance but they need many more achievements. The last two test series with australia and Sri Lanka both were terrific for Pakistan Cricket and Yasir Shah surprised with his performance & made many world records. So we wish best of luck to team Pakistan to hammer more World records.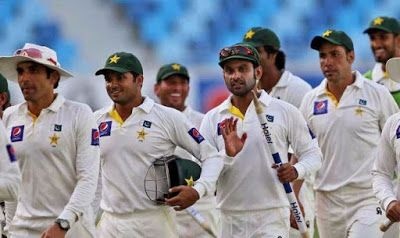 Pakistan's test stats against Sri Lanka
1st Test: Sri Lanka v Pakistan at Galle - Jun 17-21, 2015
Sri Lanka 300 and 206; Pakistan 417 and 92/0 (11.2 ov, target: 90)Pakistan won by 10 wickets
2nd Test: Sri Lanka v Pakistan at Colombo (PSS) - Jun 25-29, 2015
Pakistan 138 and 329; Sri Lanka 315 and 153/3 (26.3 ov, target: 153)Sri Lanka won by 7 wickets
3rd Test: Sri Lanka v Pakistan at Pallekele - Jul 3-7, 2015
Sri Lanka 278 and 313; Pakistan 215 and 382/3 (103.1 ov, target: 377)
Pakistan won by 7 wickets

Pakistan's test stats against Australia
1st Test: Australia v Pakistan at Dubai (DSC) - Oct 22-26, 2014
Pakistan 454 and 286/2d; Australia 303 and 216 (91.1 ov, target: 438)Pakistan won by 221 runs
2nd Test: Australia v Pakistan at Abu Dhabi - Oct 30-Nov 3, 2014
Pakistan 570/6d and 293/3d; Australia 261 and 246 (88.3 ov, target: 603)Pakistan won by 356 runs

By Rizwan Akram