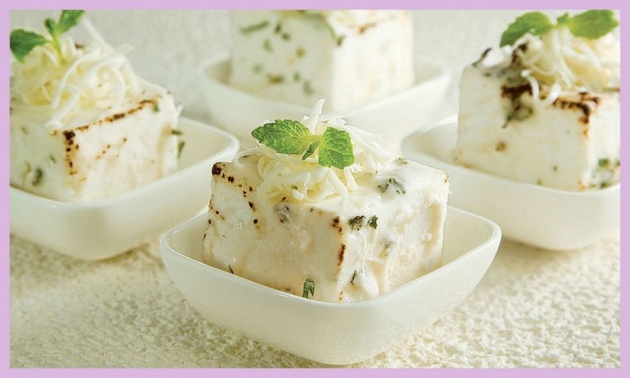 Ingredients:
200 gm paneer cut into pieces
3 tbsp onion paste
1 cup tomato puree
3 tbsp white butter
1 tbsp ginger garlic paste
½ cup cream
¼ cup water
1 tbsp cashew nut paste
½ tbsp garam masala
½ tbsp red chili powder
A pinch of sugar
Salt, pepper to taste
Preparation method:
In a microwave safe bowl, add butter ad onion paste, ginger garlic paste ad microwave for 2 minutes at 100% power. Add the rest of the ingredients except paneer ad microwave at 100%for 3-4 minutes. Stir in between. Lastly add paneer piece4s and microwave covered for 3 minutes at 80% power. Serve hot with naan/ parata/ roti.