With Querlo, the bitlanders' team looked assuredly passionate about expanding the platform and its users' accessibility towards betterment. From additional rewards to long-awaited double rewards topics in almost a slingshot surely indicates a hopefully rising future for the writers here. Not only for the bloggers, it has much more to do with the rest of the world too. Querlo which was started few days ago, is now taking steps towards increasing its global reach and access, about which you will be reading in this blog.
I searched through the web about Querlo's latest news and found out a bunch of information for the discussion in this blog. In a nutshell,
Querlo has recently joined with GRBN and Unilever for supporting Paragon Partnerships initiatives.
I encountered the news first in the blog posted by Bitlanders. Read it here.
I have zoomed into different details of the news including this partnership and the companies, and added a brief chapter on these topics in this post. Although Querlo has been a an old topic, I will start with its little introduction for those who still wonder about it.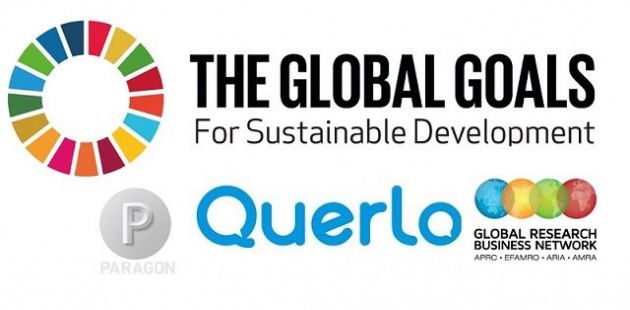 Image source: Snapshot from The Global Goals, Pragon Partnerships, GRBN News
About 3 weeks ago, there was an announcement made out that the bit-team launched a platform called Querlo, which is basically a Chatbot. Many of the members posted their experience and wrote introductory blogs on this topic. You can learn in detail on this blog. It is an intelligent tool to use survey chat methods for increasing users' engagement with any web-content and to collect different opinions from people. Getting opinions from people can be very useful for businesses and to understand problems.
Querlo is now playing a great part with other organizations to gather data from different regions. You would probably be wondering what organizations and the data is about. Let us further with a discussion about them.
Paragon Partnerships
As the world is getting vaster everyday, the need for taking care of its people and global challenges is increasing. There are plenty of organizations and services that work to create resources and solve these challenges. Though, for a single NGO or even a governmental organization, it is infeasible to come with a solution alone. It became the basic cause for the foundation of Paragon.
"An explanation of flow in which Paragon works"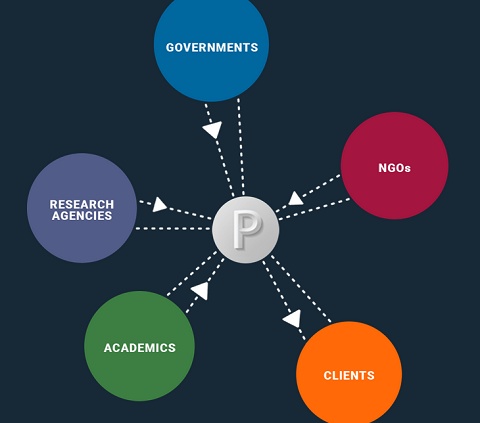 Image source: Paragon Partnerships
Paragon Partnerships is a platform developed under Unilever, in order to tackle global challenges related to resources and development. The platform offers companies and also individuals to participate in overcoming world problems. As its "title" says, it aims to work in a partnership form where participants can use their resources for research and information. It already has some enormous corporations joined as partners including Unilever, PepsiCo, Coca Cola and Save the Children, etc.
Unilever published the announcement of this platform on its website. You can read more about it here.
Role of Querlo
We know that Querlo gives an interactive survey chat and maintains all the data intelligently. Where there are other platforms playing their role, Querlo is also doing a major job to encourage Paragon's initiatives. Utilizing its survey technologies regarding conversation and data analysis, Querlo will provide informative data to Paragon's clients and partners.
"Querlo Logo"

Image source: Querlo
You can take the Querlo GRBN Survey Chat below.
The Global Goals
Where we are living our lives in peace and the society is emerging, there are also many threats to our future and of the other people. While industries are rising, scientific developments are growing, there is our air getting polluted and global warming is increasing. With the world getting populated, many humans are living without getting basic needs like food and also equality. World nations and their leaders are trying make plans to overcome and halt these threats with 17 Global Goals.
"An overview of the main points in UN Global Goals"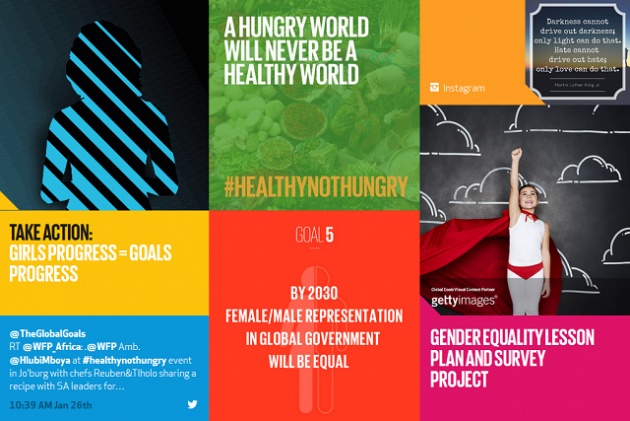 Image source: snapshot from The Global Goals
The main purpose of all this is the achievement of the 17 Global Goals proposed by United Nations. These goals are meant to establish a sustainable development for the world. According to UN, the completion of them will ensure the end of many threats to humanity including climate change, poverty and injustice. Everyone can play their part by sharing Global Goals across social networks and encourage others.
"Video explaining Global Goals and their achievement by 2030"
Video Source:
Youtube
via
The Global Goals
These Goals were initiated by 193 World Leaders in September of 2015. According them,
Our governments have a plan to save our planet…it's our job to make sure they stick to it.
Source: Global Goals Website
What is GRBN?
Global Research Business Network, is one of the largest business networks in the world. It provides research facilities to businesses and companies in six continents by making research associations. It is also one of the participants doing jobs for research purposes. It aims to join hand to hand with Paragon Partnerships and other companies to form a global database which will provide first hand information related to insights of the global issues. It will benefit the anyone including governments, NGOs or UN, when they need any information related to a place or any specific scope.
GRBN has posted on its news website about its collaboration with Paragon. You can read about it here.
"100 day Challenges on GRBN to be taken"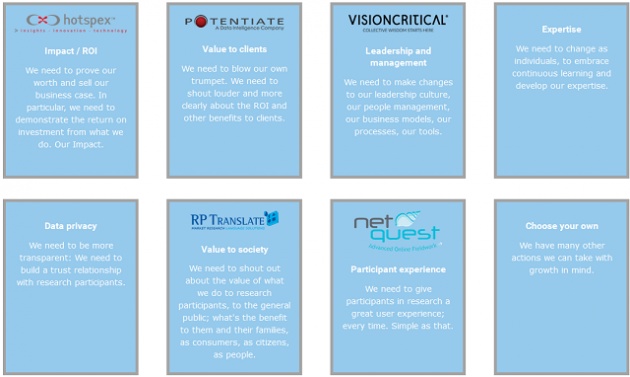 Image source: snapshot from GRBN (Global Research Business Network)
If anyone is willing to help governments or NGOs, etc. with their resources, can signup via this form as an individual or a company. GRBN has started a 100 day challenge where they are committed to give for any cause by encouraging their corporate members to signup for the form. It will also be beneficial for those who will signup for the challenges in many ways. You can learn about it here. These challenges are present here to be chosen for the ones who want to participate.
This is all for now. Thanks for reading!
-Khokarjamal69