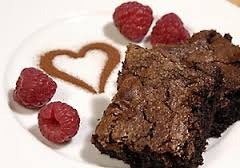 Brownie is a square shape cake with nuts inside and outside also with Rich Chocolate . It has no Cream out side but a layer of Chocolate on it . The chocolate lovers will like this cake very much.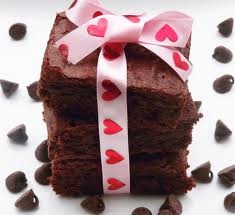 Before Starting the Procedure Firstly heat oven at 180 Degree C . Grease a medium size cake tin and line the bottom with a circle of greaseproof paper.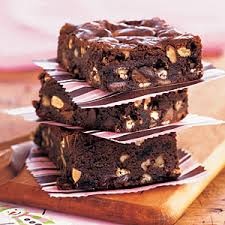 The ingredients with quantity are:
self raised flour 1/2 cup.
backing powder 1 tea spoon
Eggs 4
Grind sugar 3/4 cup
Cream 1 Packet
oil 3/4cup
Vanilla essence 3 drops
coco powder 5 table spoons
Cream 1 Packet
Cooking Chocolate 120 Gram
Walnut 1 cup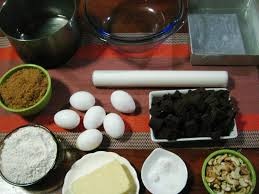 Place a large bowl with half filled water on the flame place a small bowl in this water add crushed cooking chocolate and cream in it . Mixed them thoroughly until both melt you can also add a little piece of butter in it for shining . When they melt and mixed in each other than and placed it out of the bowl and let it cool down to light warm.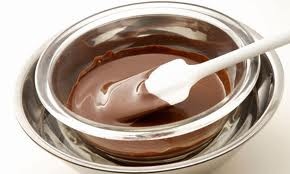 Place another bowl Firstly beat the egg white with beater until it rises to such an extent that it would not fall than add egg yolk and vanilla essence beat it for 4 minutes than add sugar and oil in it again beat it for 5 minutes than the beater ends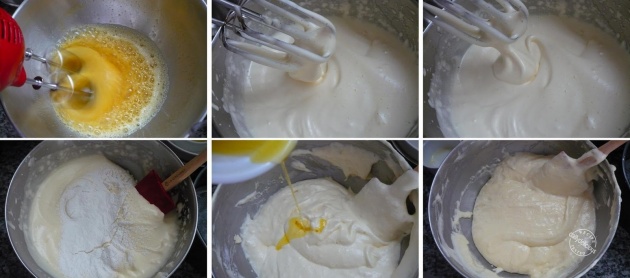 Add Floor, coco powder and Backing powder spoon by spoon in it and mix it with spoon with light hand.Now add the 3/4 of above chocolate mixture in it and mix with spoon very slightly. add walnut in it and mix them properly.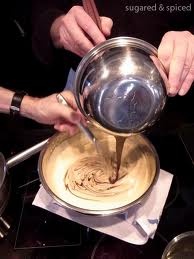 Pour this Mixture in the Graced pan and placed them in preheated oven.It will be ready in 20 to 25 minutes Check it by inserting a tooth pick in center if it comes out clean than cake is baked properly.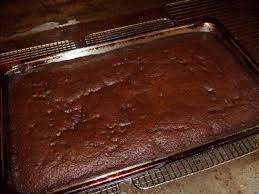 After baking Convert it on the cake stand and pour the remaining chocolate mixture on it all side and on top .Let it cool down For Some time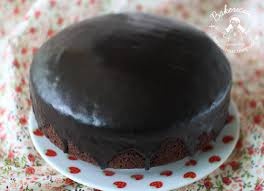 than decor it according to your desire.Than Cut Them in Rectangular Pieces.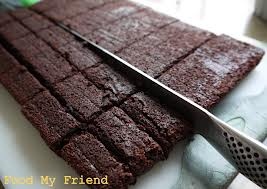 Yummy brownies are ready ....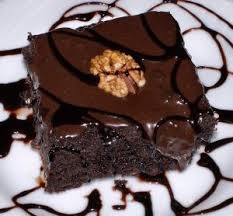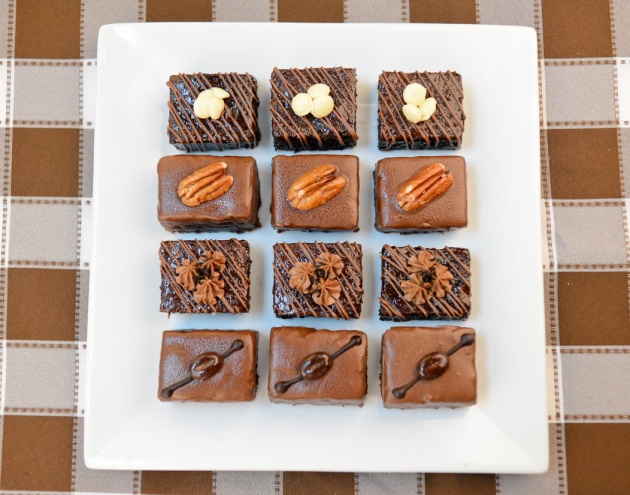 Thanks For Your Reading This Blog....
If you want to read my more blogs than Click on the link...
http://www.filmannex.com/sidra-asif/blog_post
By
Sidra Asif
Blogger filmAnnex