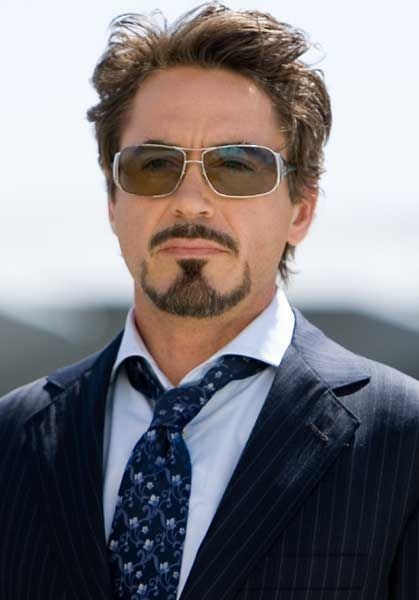 Robert John Downey, Jr. (born April 4, 1965) is an American actor, filmmaker, and singer. Making his screen debut at the age of five, appearing in his father Robert Downey, Sr.'s film Pound, he has appeared in roles associated with the Brat Pack, such as Less Than Zero and Weird Science. Other films he has starred in include Air America, Soapdish, and Natural Born Killers. He starred as Charlie Chaplin, the title character in the 1992 filmChaplin, which earned him a nomination for the Academy Award for Best Actor.
After being released in 2000 from the California Substance Abuse Treatment Facility and State Prison where he was on drug charges, Downey joined the cast of the TV series Ally McBeal playing Calista Flockhart's love interest. His performance was praised and he received a Golden Globe Award for Best Performance by an Actor in a Supporting Role in a Series, Miniseries, or Television Film. His character was written out when Downey was fired after two drug arrests in late 2000 and early 2001. After one last stay in a court-ordered drug treatment program, Downey finally achieved sobriety.
His more recent films include The Singing Detective, Kiss Kiss Bang Bang, A Scanner Darkly, Gothika, Zodiac and Tropic Thunder, for which he was nominated for an Academy Award for Best Supporting Actor. In 2008, Downey played the role of Marvel superhero Tony Stark / Iron Man in the live action filmIron Man, a role he reprised in Iron Man 2, Marvel's The Avengers, and Iron Man 3; he also made a cameo appearance as the character in The Incredible Hulk. He will again reprise his role in the upcoming films Avengers: Age of Ultron, Captain America: Civil War, and the two-part Avengers: Infinity War. In 2009, he played the title character in Guy Ritchie's Sherlock Holmes and again in 2011's Sherlock Holmes: A Game of Shadows.
Downey has starred in six movies that have each grossed over $500 million at the box office worldwide. Two of those films, The Avengers and Iron Man 3, each earned over $1 billion. Downey tops the Forbes list of Hollywood's highest-paid actors with an estimated $75 million in earnings between June 2012 and June 2013.